"Time Lapse" Archive Pop-Up at Patron of The New
Who: Horror Vacuo, Middleman Store, Ako Okada, Groupie, Huiben Shop, and Coup De Grȃce
What: Time Lapse -- The largest archival clothing sale in history
Where: Patron of the New; 151 Franklin St, New York, NY, 10013
When: September 21st-23rd; 12 PM - 7PM Fri-Sat / 12PM - 6 PM Sun

Time Lapse at Patron of the New is the largest and most comprehensive archive sale ever assembled. On September 21st-23rd, over 1,000 items, equating to nearly half-a-million dollars worth of stock, will be made available by six vendors: Horror Vacuo, Middleman, Huiben Shop, Ako Okada, Groupie, and Coup De Grȃce  Their collection spans decades, designers, and trends, tying together '80s Yohji Yamamoto masterworks, '90s Helmut Lang and Raf Simons grails, and contemporary talent like Kanghyuk and Craig Green, and a sprawling array of modern Japanese favorites including Undercover and TAKAHIROMIYASHITA TheSoloist. The group was drawn together for this event by an immense mutual respect and shared appreciation for archiving and selling.
Horror Vacuo is a retail consignment store in Los Angeles for men's past season and archive wares. They've distinguished themselves from other LA-based consignment stores with their fine-tuned curation of unique and hard-to-attain items. Their discerning process is based around each article's historical significance and its contribution to contemporary men's fashion. Outside of its retail endeavors, Horror Vacuo aims to aid the current upsurge in interest for men's fashion by creating a common-space to explore and expand one's knowledge. Among their notable offerings on display will be an AW05 Raf Simons "History of My World" Cape, and an AW06 Number (N)ine Sheepskin Biker Cloak. 
Middleman is, like much of this event, a child of the internet. Owners Kyle Muhlfriedel and Clif Shayne met through an online fashion forum, and release curated 6-7 item drops on their site every single Friday. The bi-coastal Los Angeles-to-New York outfit explore high-fashion translations of taboo subcultures; they're drawn towards items which distill militant, punk, and fetishwear simulacra through fine craftsmanship. While they boast headliners such as an AW14 Dries Van Noten Backzip Bomber Jacket, an SS04 Helmut Lang Leather Bondage Rider Jacket, and an SS01 Artisanal Martin Margiela Rebuilt Vest, the duo are most excited to display garments from some of their favorite, less hallowed brands, including a selection of Jean Paul Gaultier and Wild & Lethal Trash pieces.
Ako Okada, a street style staple of Japan fashion blogs, began collecting Raf Simons in his youth, and turned his passion into a business when he opened a brick and mortar store in Osaka, Japan, at 26 years old. Though consignment stores are a staple of the city, his was the first to directly cater to and curate true archival fashion. Tending to the store has not diminished his personal fervor, as he finds joy in educating his customers and helping them style their purchases, and still regards himself as a collector first and a merchant second.  He personally seeks to strike a balance of designer and vintage pieces, often intermingling holy grail Raf, Margiela, and Yohji pieces with destroyed vintage tees and jeans. 
Groupie is a New York-based collector whose bread and butter is clothing from Japanese designers. With a heavy focus on outerwear, the collection spans the likes of Undercover, Number (N)ine, Blackmeans, and Miharayasuhiro. Groupie also carries many coveted pieces from designers outside of the region. He's bringing a one-hundred item collection that features Raf Simons holy grails like an AW03 "Closer" Parka, and a AW05 "Poltergeist" Sweater, along with unique luxury curiosities such as a Prada motorcycle helmet and Chanel skis.
Huiben (Hway-běn) in literal translation means "to return to one's roots", and a mission of theirs is to investigate the social and cultural underpinnings of clothing. They make an active effort to connect with their audience by both reintroducing them to work from bygone seasons, and spotlighting emerging talent. The final result is a juxtaposition of past against future in a way that creates a symbiotic relationship: breathing life into the old and re-contextualizing what is to come.
Coup De Grȃce, founded by Casey Kohn, aims to present a highly-curated selection of items they believe most vividly define the influential labels and designers who crafted them. Among the highlights of their offerings are a AW04 Raf Simons "Exiles" Crewneck, SS00 Helmut Lang Orange Raw Denim Jacket, and a Rick Owens SS09 Gradient Dyed Lambskin Intarsia. Owner Casey Kohn believes sourcing and displaying rare garments is only half the job, and furthermore aims to price items at attainable points with the intention of moving them quickly. Such pieces are meant to be worn and loved, not merely look alluring on a website.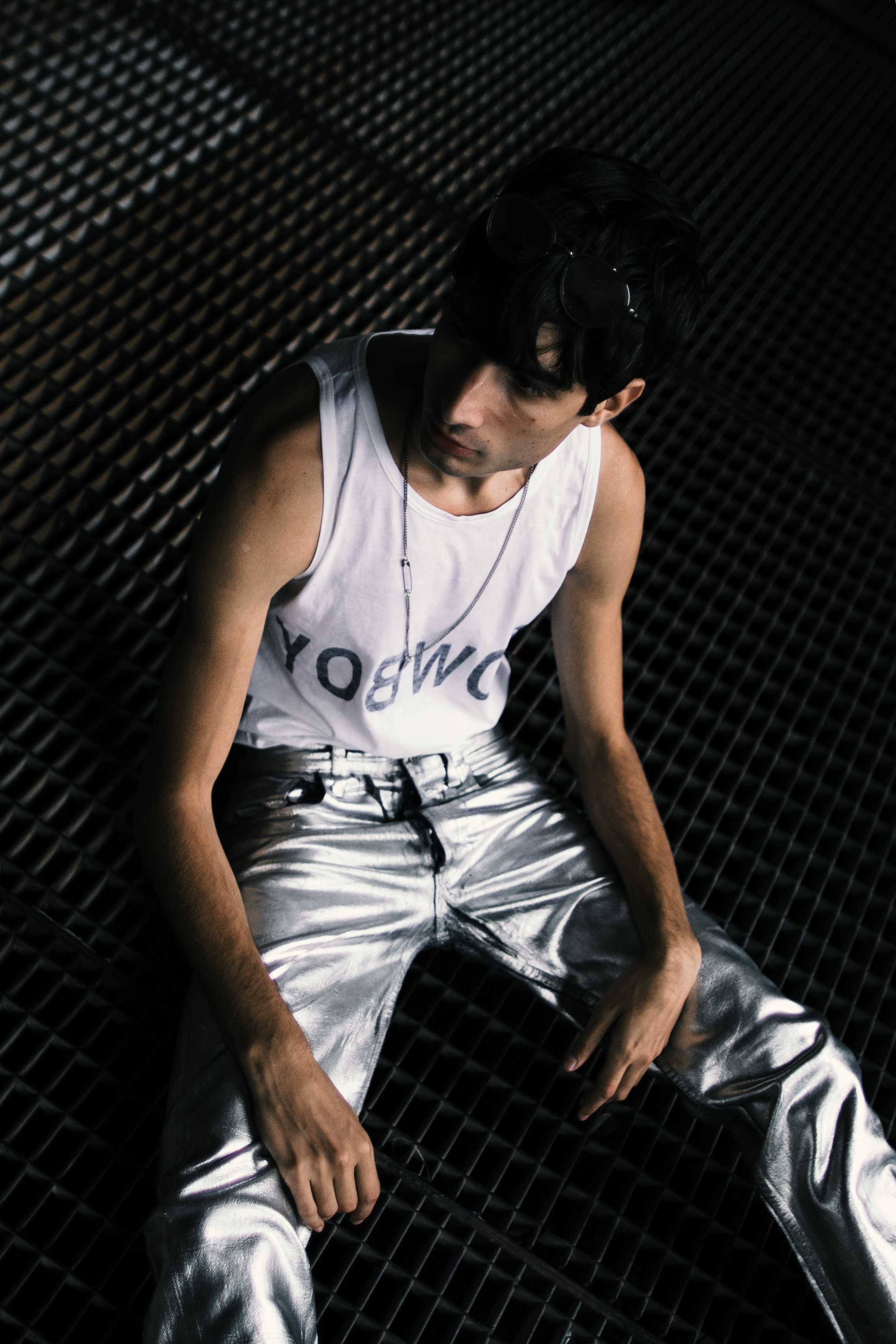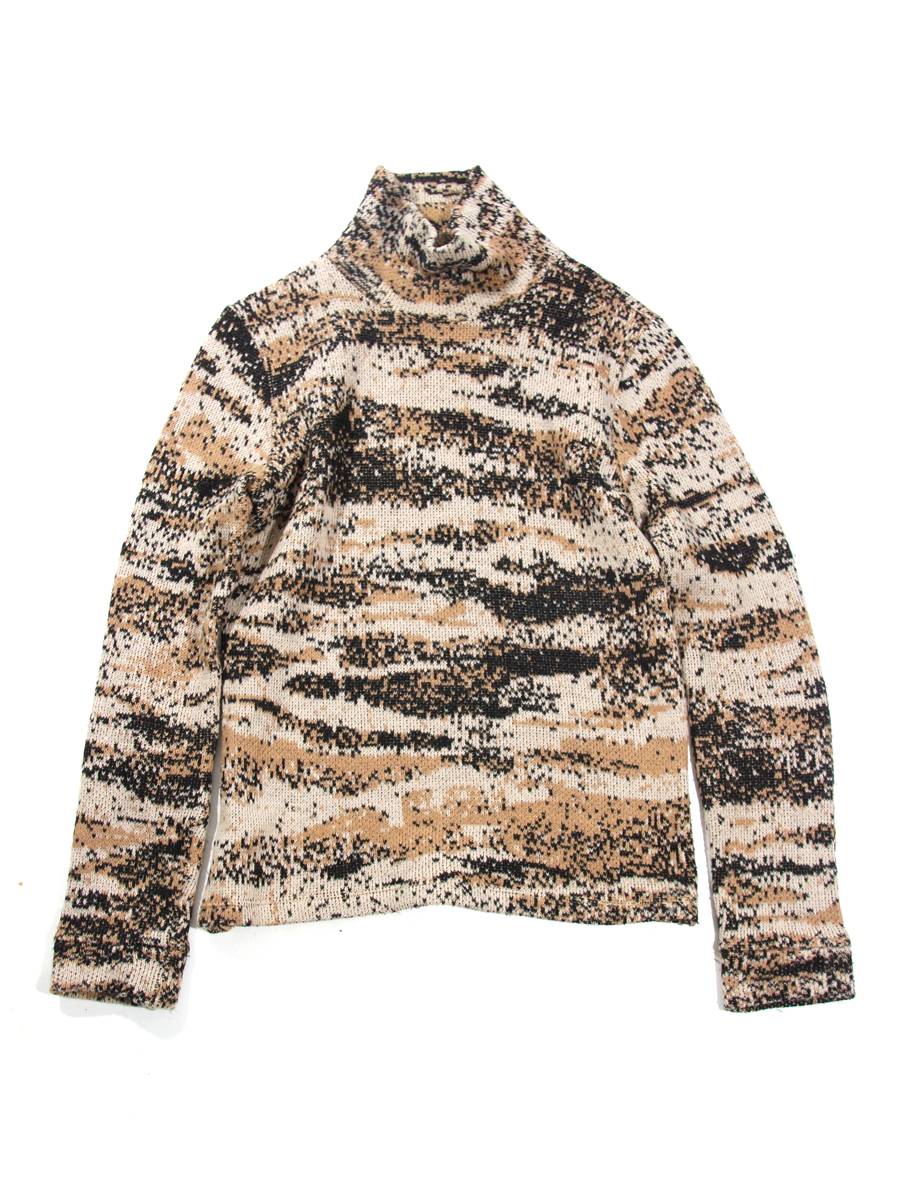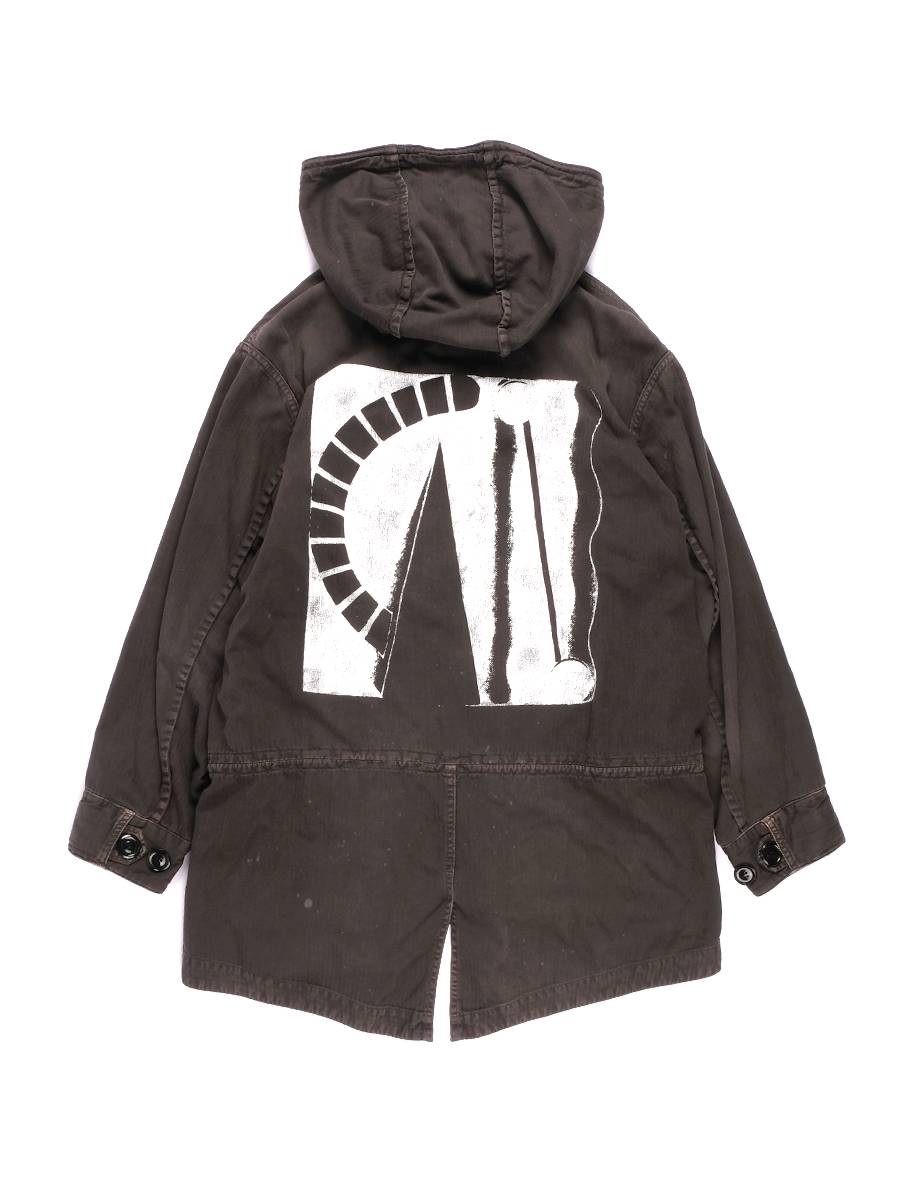 Lookbook photography: Max Hanuschak
Lookbook model: Victor Renna
Promotional art direction: Huiben