Our Favorite Boots for Fall/Winter 2019
Is it just me, or do you also find yourself scoping the Runway season to season in the search for the perfect boot? Some of the key features I look for in particular are shape, ankle opening, materials, and heel height. There is nothing more satisfying than wearing a perfect pair of boots, whether it be a lace-up or a sharply cut Chelsea. Dressed up or dressed down, there is nothing more essential. As the Fall/Winter season rapidly approaches, we decided to pick out our favorite boots from a variety of different brands including CELINE, Saint Laurent, Rhude, Balenciaga, From The First, Amiri, and Ann Demeulemeester. Be sure to swipe through each brand and see our favorites from each.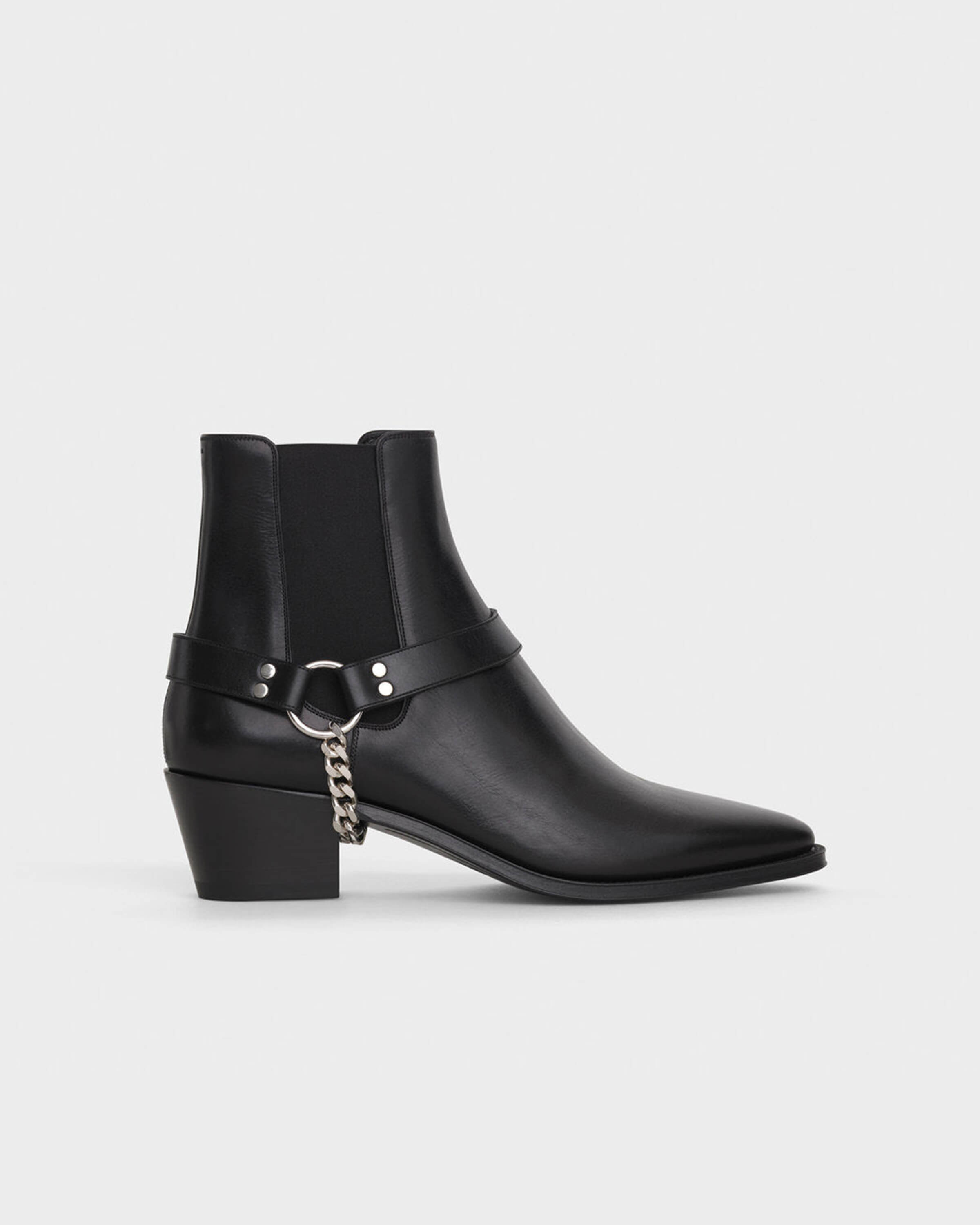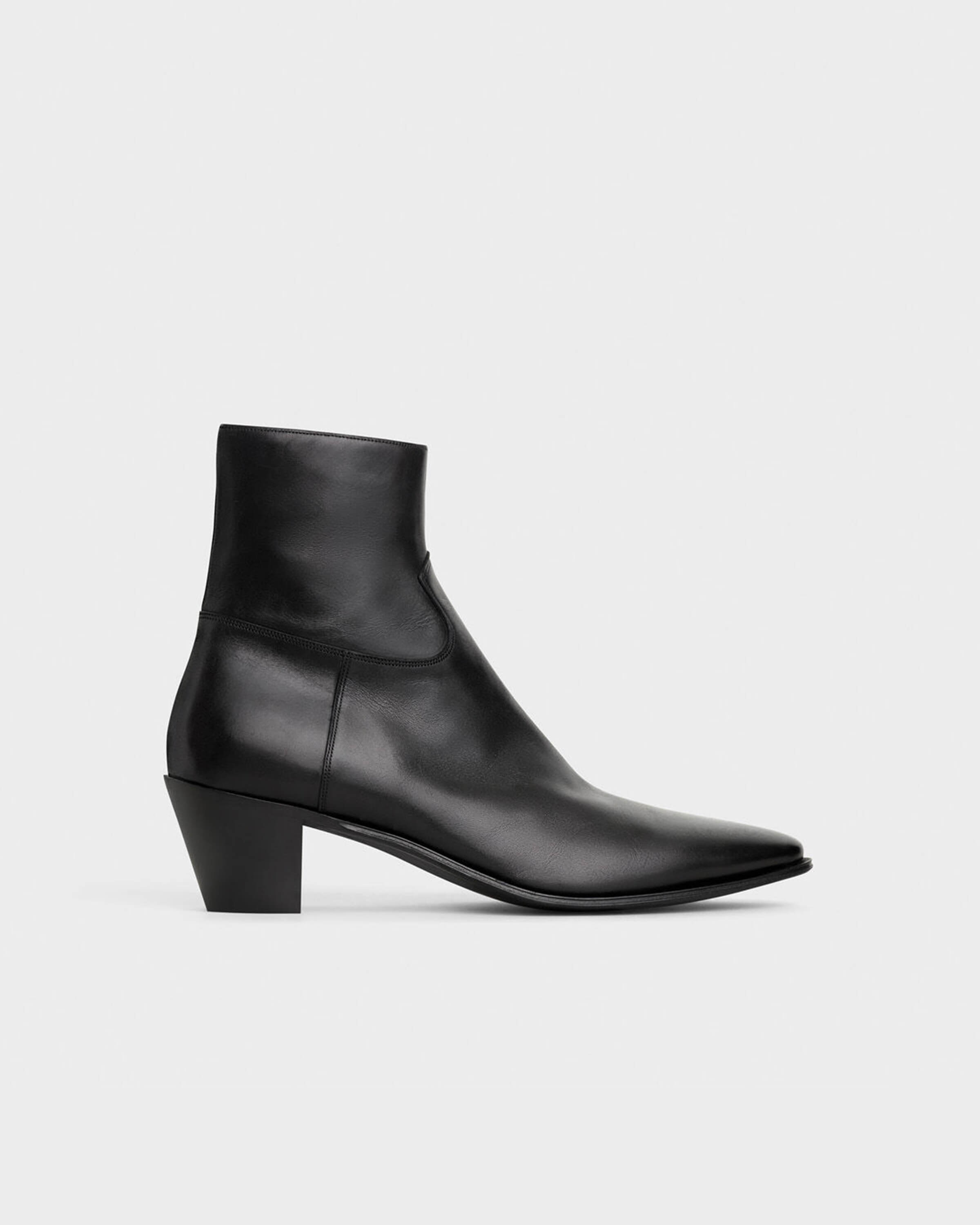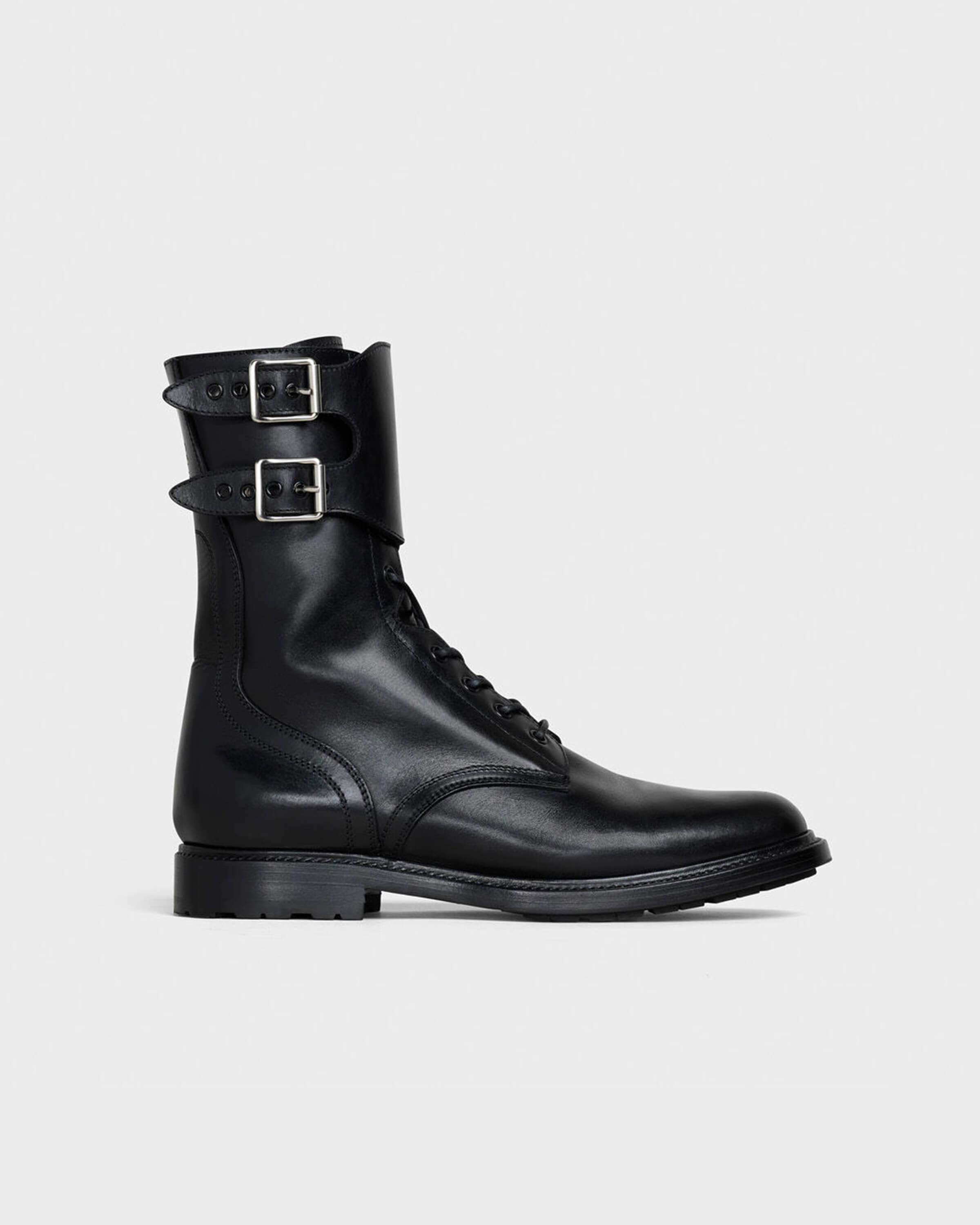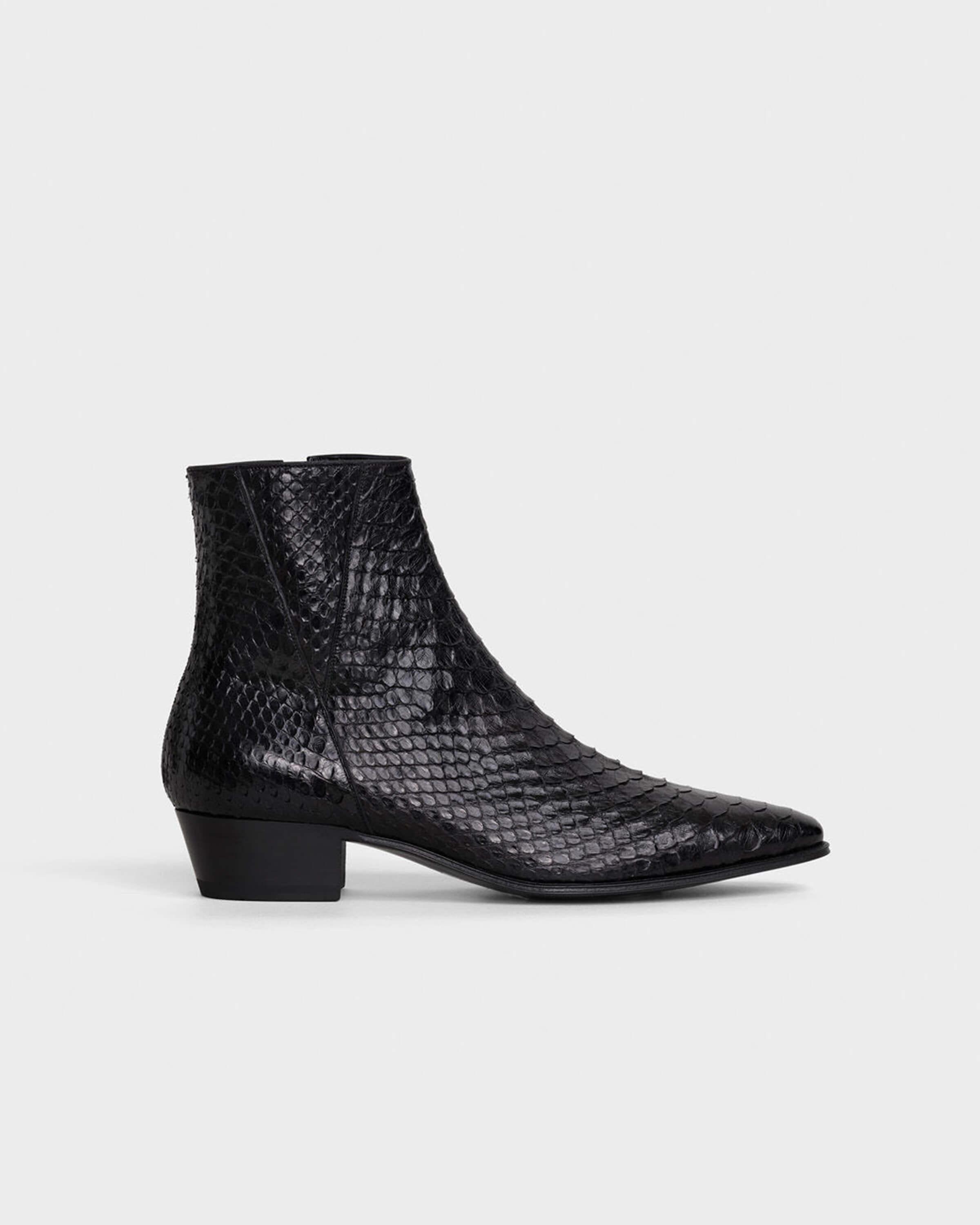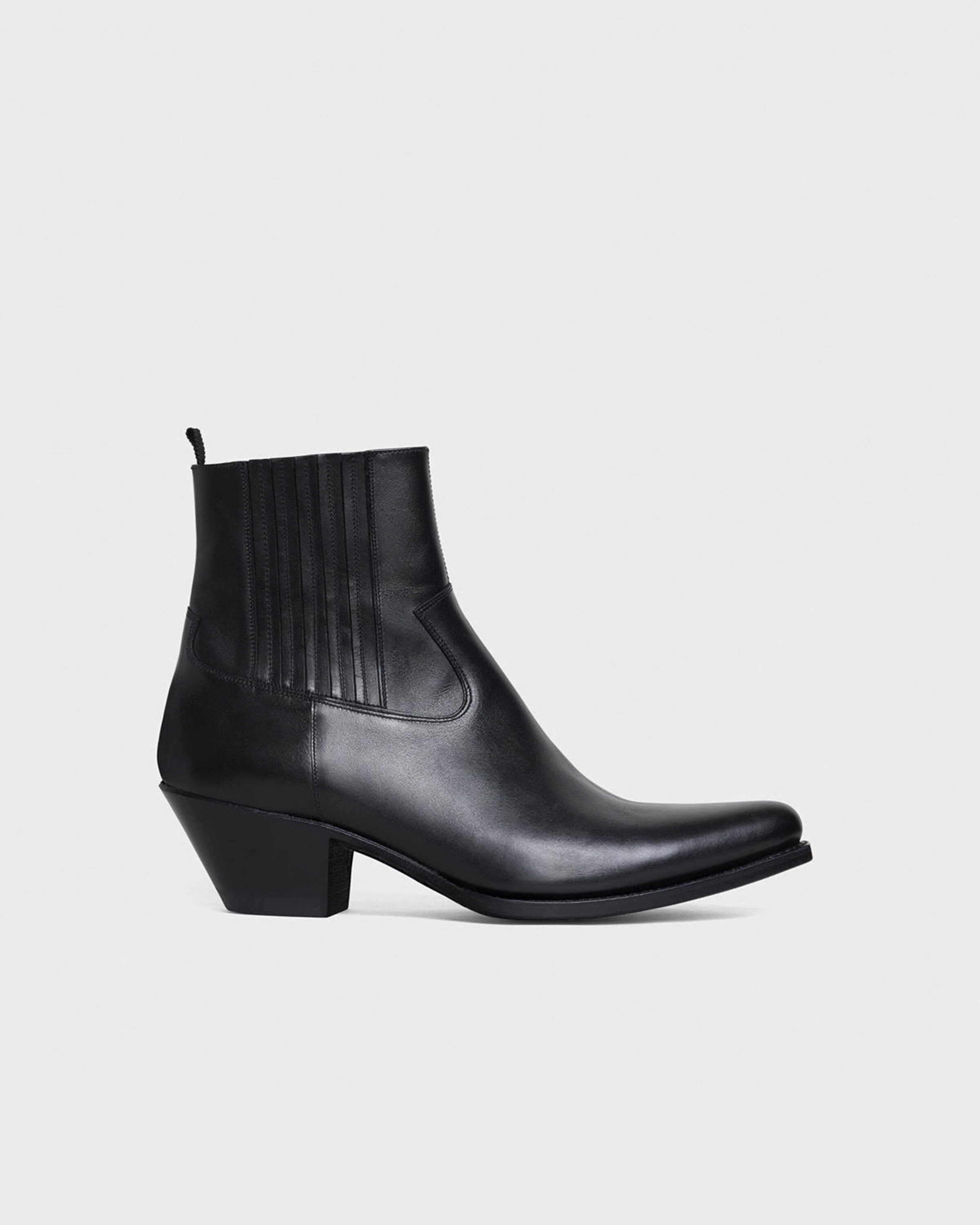 Kicking off the list is Hedi Slimane's CELINE. Slimane has single-handedly redefined what it means to have the perfect boot. From his tenure at Dior Homme & Saint Laurent, he created some of the most iconic footwear in menswear-including the Navigate Boot and the Wyatt Chelsea. Since taking over at CELINE in January 2018, Slimane has continued his career in making game-changing silhouettes such as the Jacno boot & new renditions of the Ranger boot. With Slimane back in the game, there will be more amazing boots to follow.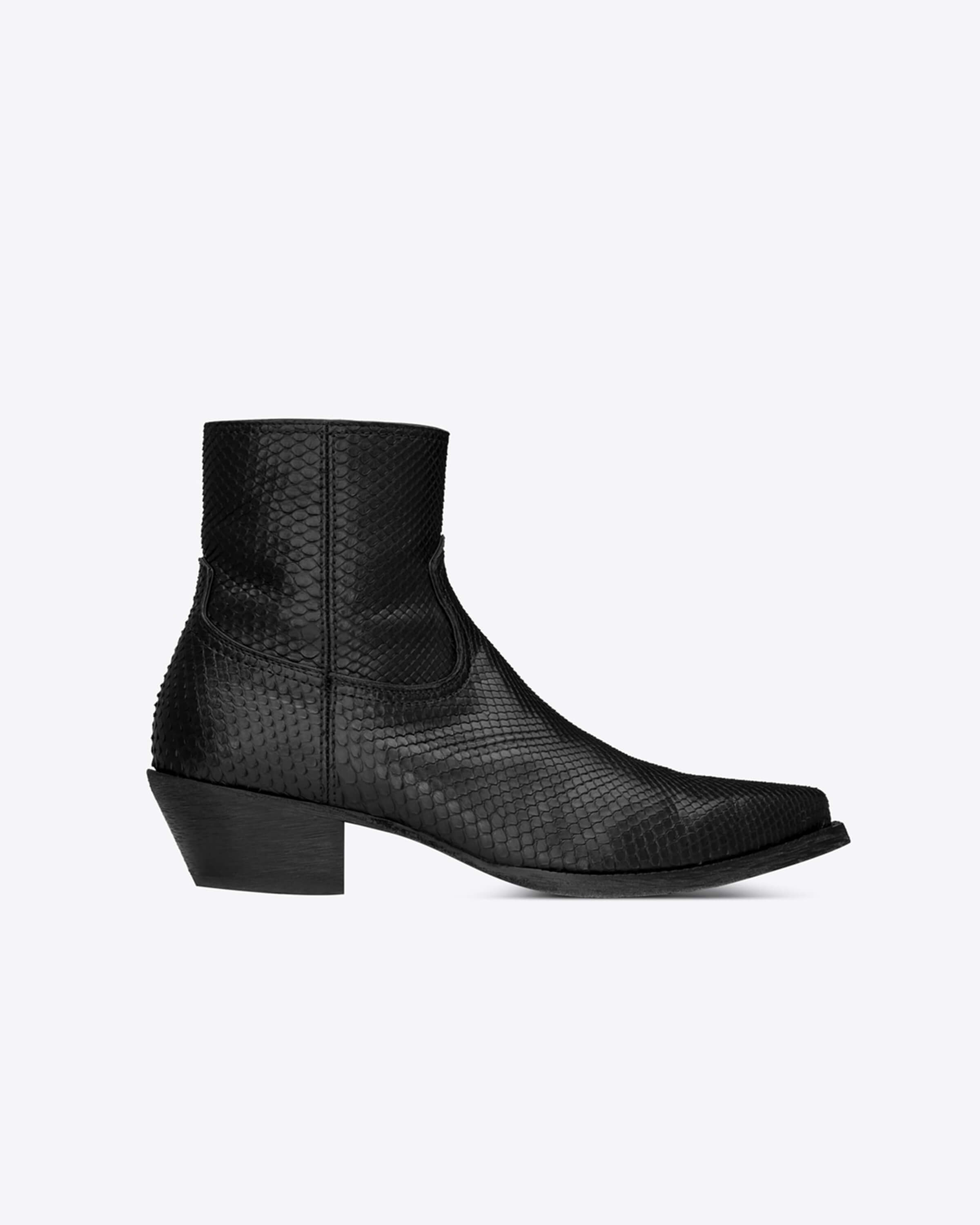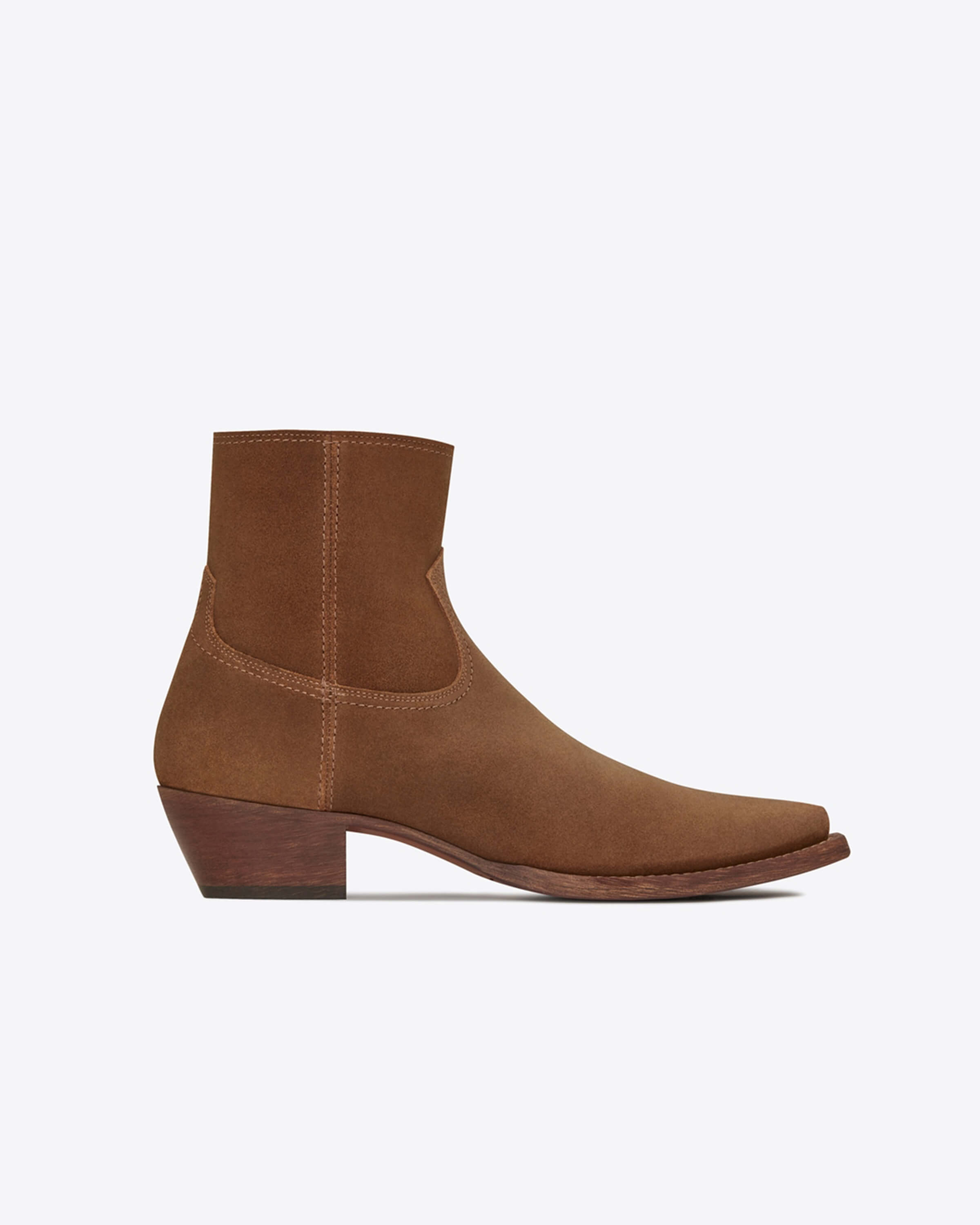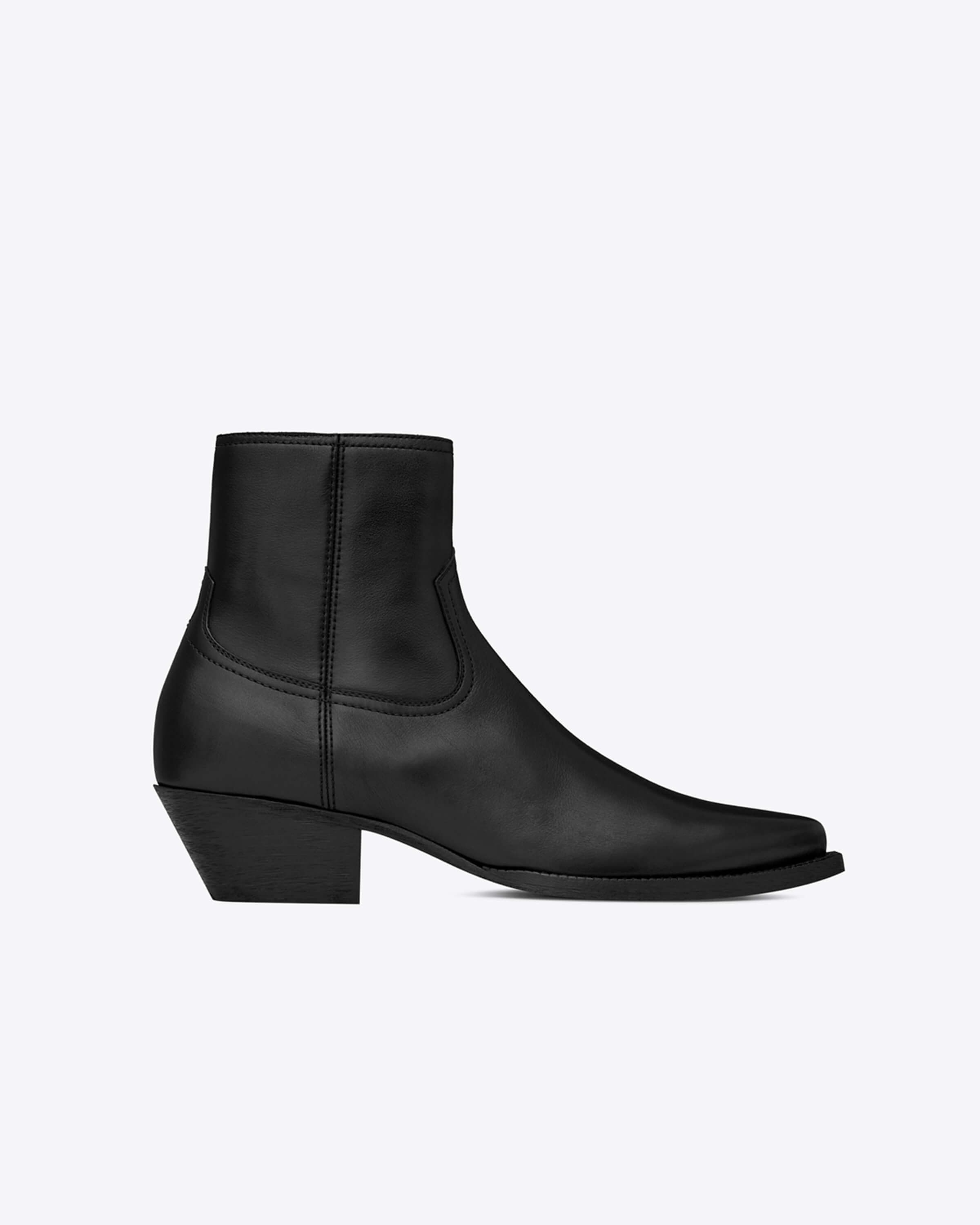 With the appointment of Anthony Vaccarello following Slimane's departure in 2016, Saint Laurent has since become an empty shell of what it once was. However, I must admit that Vaccarello has had some amazing pieces throughout the past 4 years but none more impressive than the Lukas boot. Essentially a remastered version of Slimane's Santiag Boot, the Lukas features a slanted Cuban heel, western detailing, and a slim ankle opening. The Lukas comes in smooth calfskin, suede, and python. It's the only boot that matters from Saint Laurent.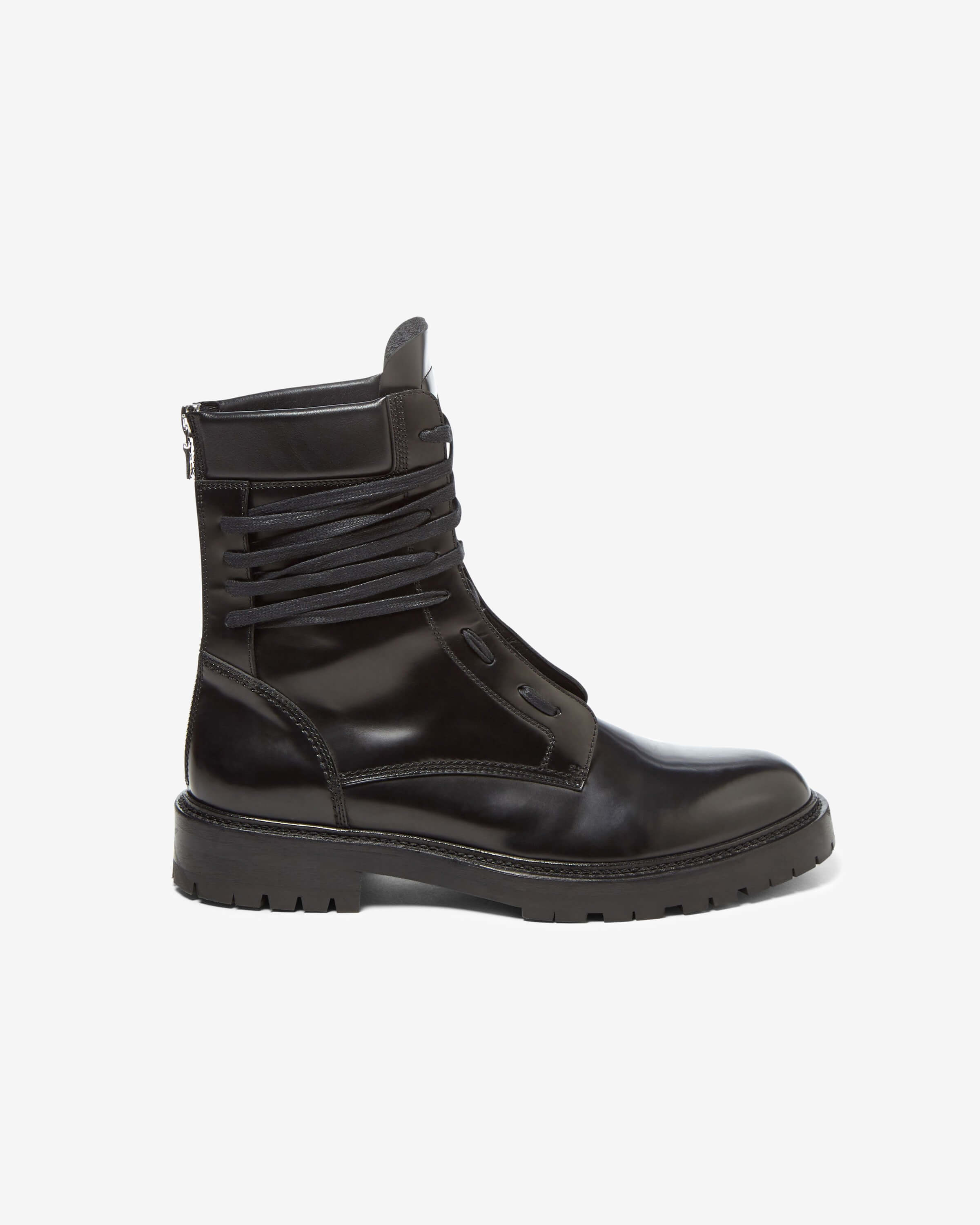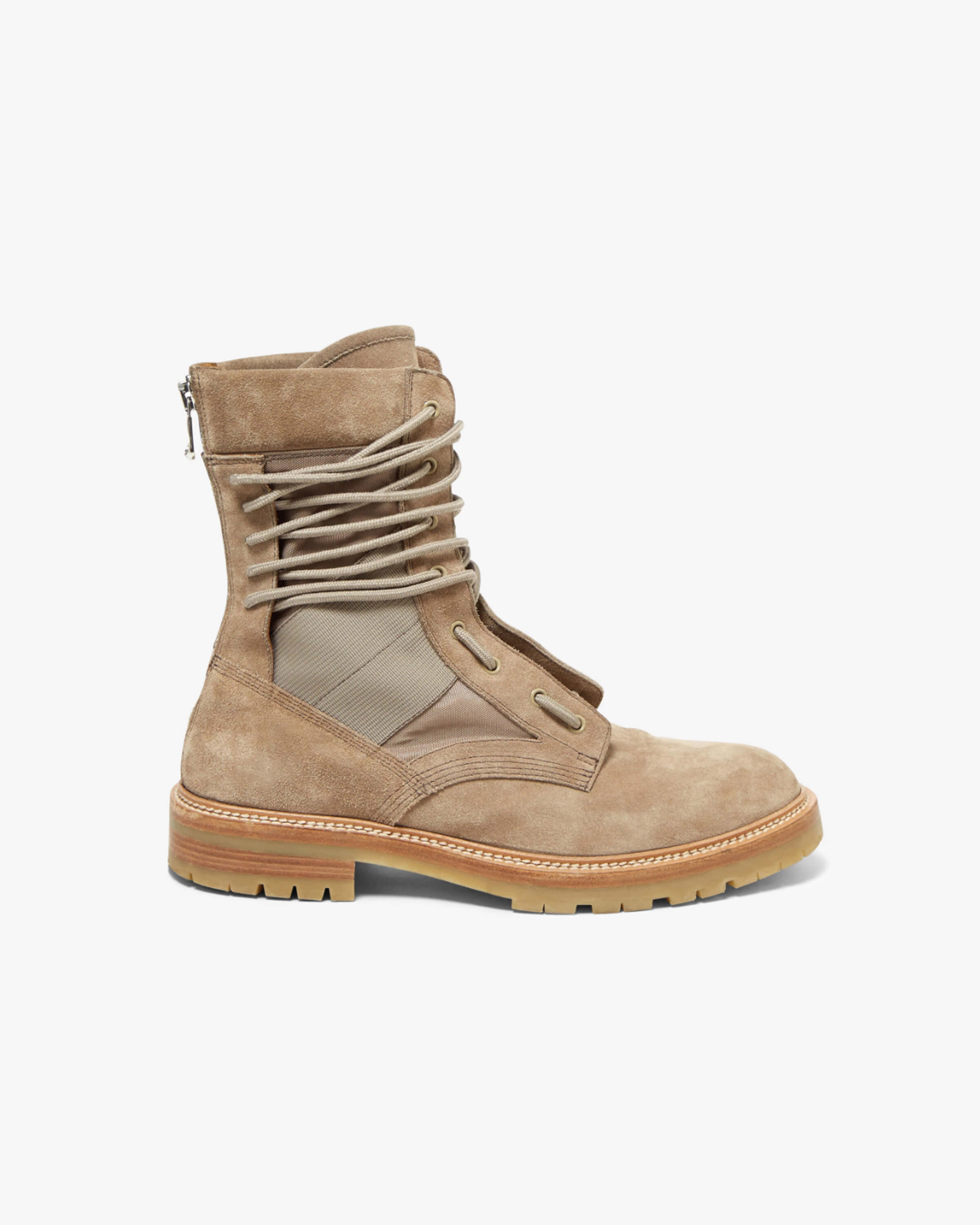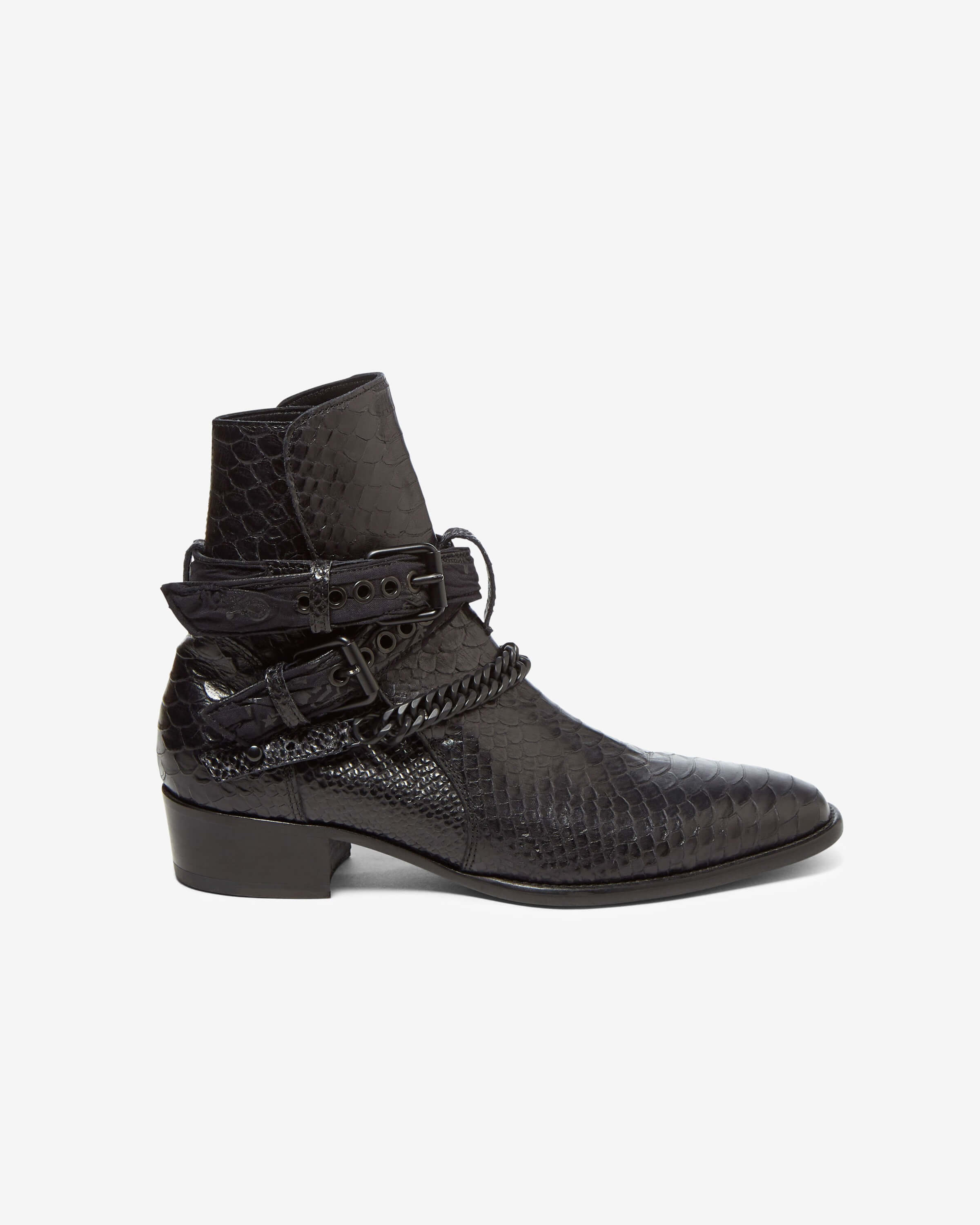 Mike Amiri created a hit a few seasons ago with the Bandana boot and has followed it up nicely with a variety of new killer footwear for Fall/Winter 19. The new Combat boot features a multi lace detail with a thick rubber outsole and back zip closure- and was a key look of the entire Fall/Winter 19 collection. In addition to the Combat boot, Amiri introduced a variety of embossed Python boots for this collection, giving it that darker edge with a western flare.
London-based label, From The First, is one of the smaller brands on this list but has proven itself as one of the best in the industry. They have a variety of great shapes in all kinds of materials such as embossed python, suede, metallicized calfskin, pony hair, lizard stamp, and many more. Starting at $430 USD, From The First offers all the things you could want in a pair of boots for a great price point.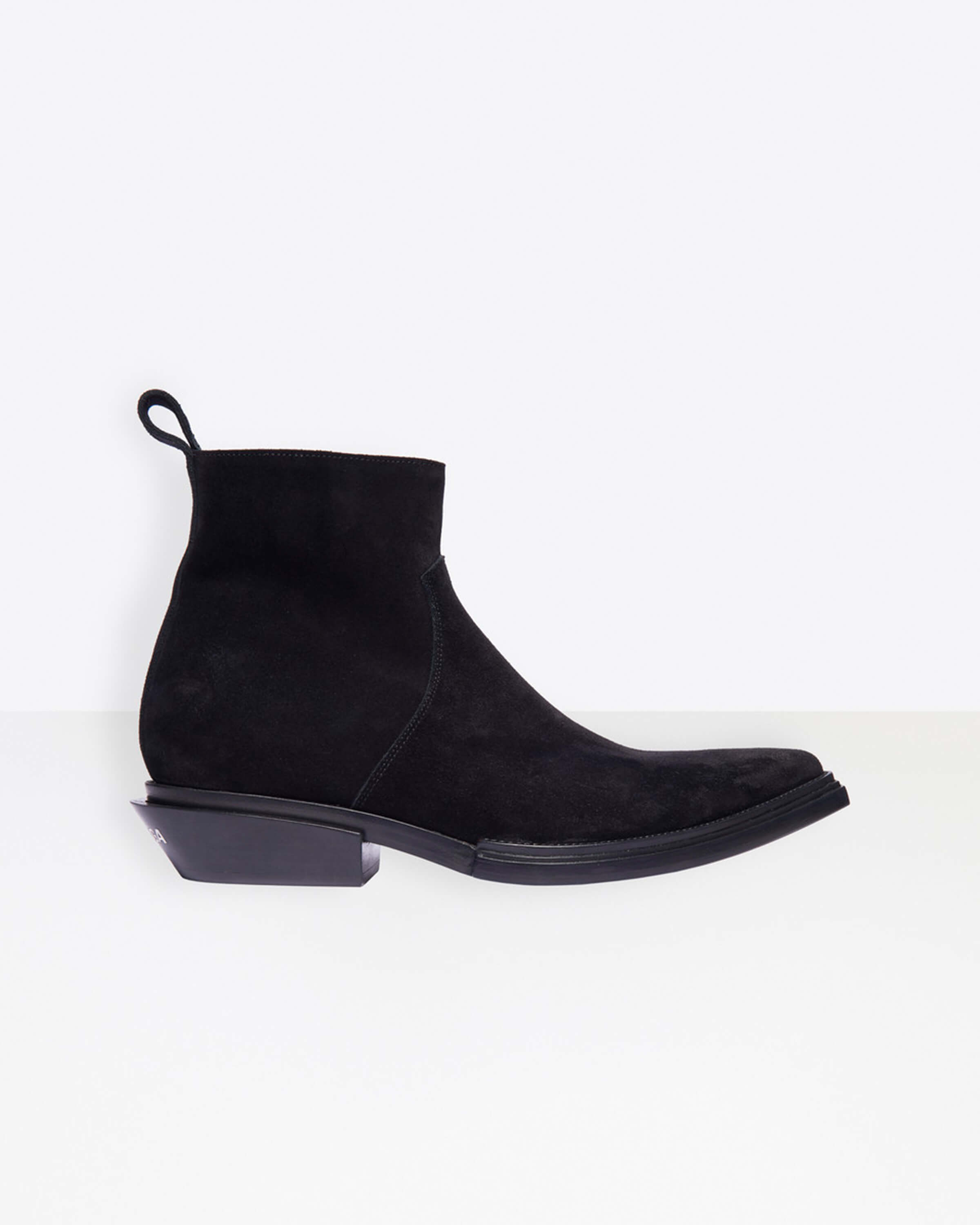 Quite possibly the most turbo boot on the market, the Balenciaga Santiag quickly became one of our favorites due to its intricate detailing and polarizing shape. It is the perfect mix of over the top Western & luxury all wrapped up into one. The Santiag also comes in a more modest black suede which carries the same great shape, but if you are going to go for these why only half-ass it? Go full turbo with the metal detailed Santiags this Fall/Winter.
Fitting in perfectly with Rhude's Americana vibe, these two colorways of their combat boot are the perfect boot for this Fall/Winter. Channeling the spirit of Christophe Decarnin's F/W 11 Balmain lace-up boots, designer Rhuigi Villanseñor gives us a fresh take on an iconic silhouette. Priced at $795, these are an ideal staple for Fall/Winter.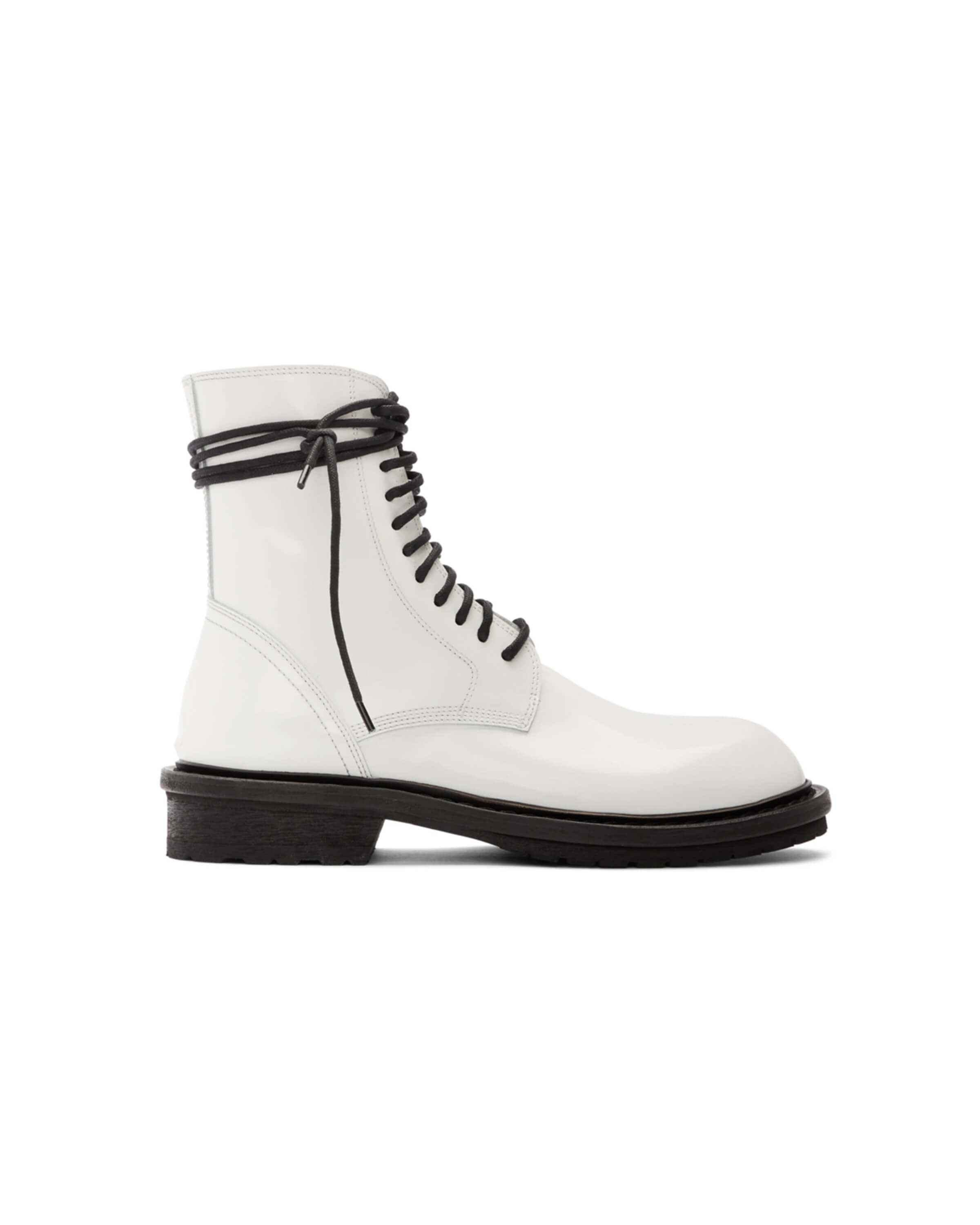 When it comes to combat boots with an Avant-Garde flare, look no further than Ann Demeulemeester. It's hard to find a combat boot that has such a slimming silhouette but still looks like you could kick someone's teeth in. This season, Ann D offers their classic lace-up in black and white calfskin, as well as insane Chelsea boot, adorned with buckle detailing throughout.