Libero's Latest Collection Takes Us Back To High School
Your alarm rings at 6:30am, but you beat it to the punch. The prospect of starting a new chapter kept you wide-eyed most of the night. What seemed so insurmountable at the onset feels like it's flown by. Maybe you're just being dramatic, but navigating awkward situations has become second nature to you. You've hit some rough patches with your skin, dealt with a body morphing out of your control, and figured out 500 different excuses for missing schoolwork. Remember your last day of senior year?
For many, the most formative years come at a stage where life is bookended by the titles freshman and senior. Year over year, we're shaped by experiences, memories, our peers, and changes in the world that we're increasingly more aware of. We grow exponentially to fit into an idealized version of ourselves, not to mention new clothes.
Libero's latest collection, Academy, invokes those nostalgic feelings of adolescent self-discovery, featuring a piece for the four defining junctures of high school.
"Each piece reflects the growth, confidence, and the nature of a students' personality. The selective detailing of colours, tones, and fabrics cater to a significant moment in time."
This collection shines (quite literally) with its focus on silk, taffeta, and materials that coincide with the need to stand out. Libero has always allowed anyone to form a connection with the brand and their second collection perpetuates this - we all went through high school together, and creative director Adam Appugliesi channels the themes of each year level through his designs.
Each of the pieces reflects the brand's commitment to its home country, upholding that "made in Canada" standard of quality they've already managed to cement after only one collection. Welcome to the Class of 2019.
Grade 9
Freshman year begins with a short sleeve button up, featuring a contrasting red ribbed collar, and a golden body, void of shoulder seams. As they do so well, Libero tastefully references the past by taking inspiration from bygone gym-wear and school uniforms, perpetuating those feelings of shy trepidation and innocence any new student faces. After all, you don't want to wear anything too daring in your first year. Keeping it simple with this polo lets you fly under the radar, while still pulling off looks.
Grade 10
We're starting to hit our stride - things seem a little more familiar this year, and we're a bit more confident as we throw open the cafeteria doors and find our friends at the table. Libero's sophomore quarter-zip is a full linen, crimson red pullover, that invokes that hot-headedness that comes with no longer being brand new. In the context of high school, it's the type of piece you wear to flex on your friends, though you actually found it in your father's closet.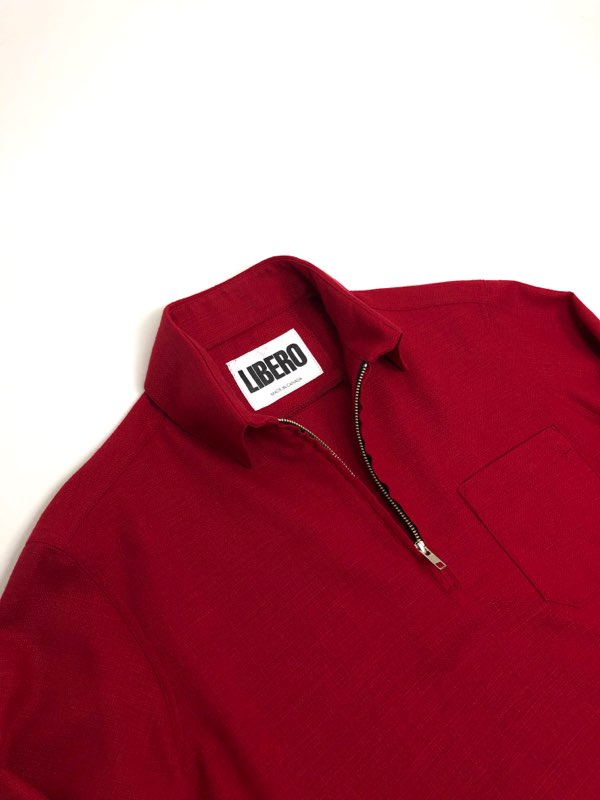 Grade 11
We're beginning to refine ourselves - who we spend time around, what we like, the secrets we keep and the activities we participate in all change rapidly. The prospect of fitting the status quo is unappealing. We started hanging out with people outside of our normal circles, and discovering places we previously deemed off-limits. With that, came a change in our day-to-day fashion, and the clothing we were drawn to. Libero's junior year coaches jacket is that feeling of self-discovery, distilled. A taffeta silk blend gives off an iridescent, yet subtle, purple shine that lets people know there's more to you than meets the eye. And as a junior, letting people know you're not just "anyone" is top of your list of priorities.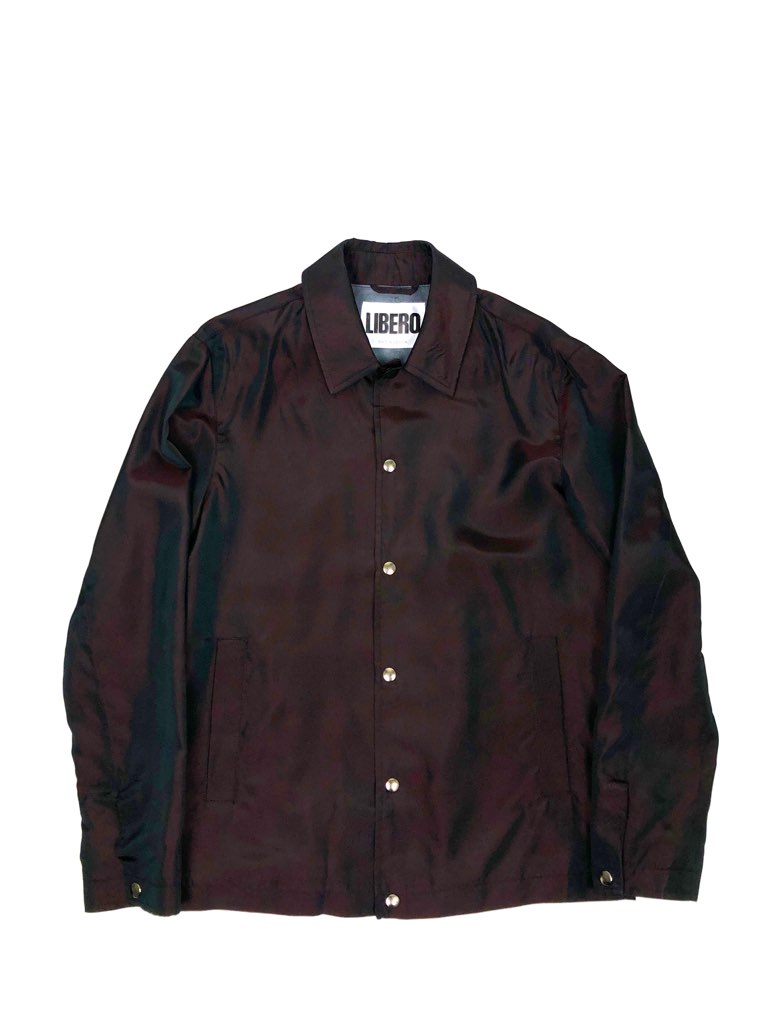 Grade 12
While it's the first of many mountains you'll be climbing in life, you've finally reached its peak. Senior year brings a jacket that celebrates the last four years, and if there's one thing Libero has shown us, it's that they develop standout outerwear.
This silk bomber is this collection's neck-breaker, turning heads as you make your way through the halls. A contrasting navy front pocket and sand-colored ribbing keep onlookers on their toes, while a Harrington style collar elevates the look to an almost regal status.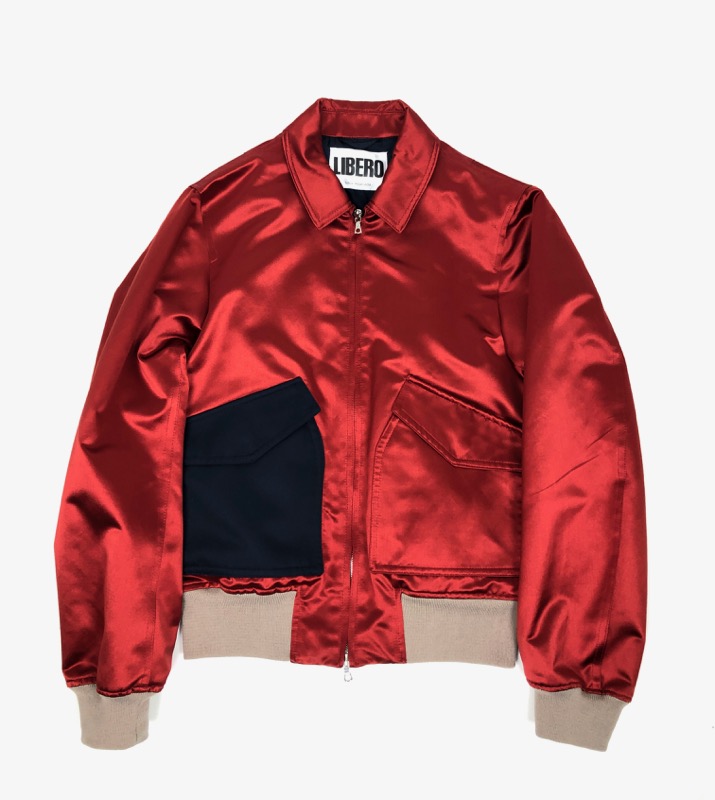 Phys Ed Tee
No matter your class, no matter your social standing, no matter your friend group, you'll wear this shirt. Whether you cut the sleeves off or made it a crop top, or it became a symbol of victory for when you hit the game winning 3-pointer in gym class, this piece is the tie that binds everyone.
Don't wait too long to ask someone to the dance. Each of these pieces will be available in limited runs on May 26th at the Libero Academy Prom pop up in Toronto. You can RSVP for it here. The full collection drops online May 27th on Libero's site.
Libero Academy: Class of 2019 Yearbook