Perspectivism: Landy (LDN2HK)

Perspectivism: is a new weekly feature where we meet up with creative people within the community to highlight their personal style and chat about their perspective on the fashion industry.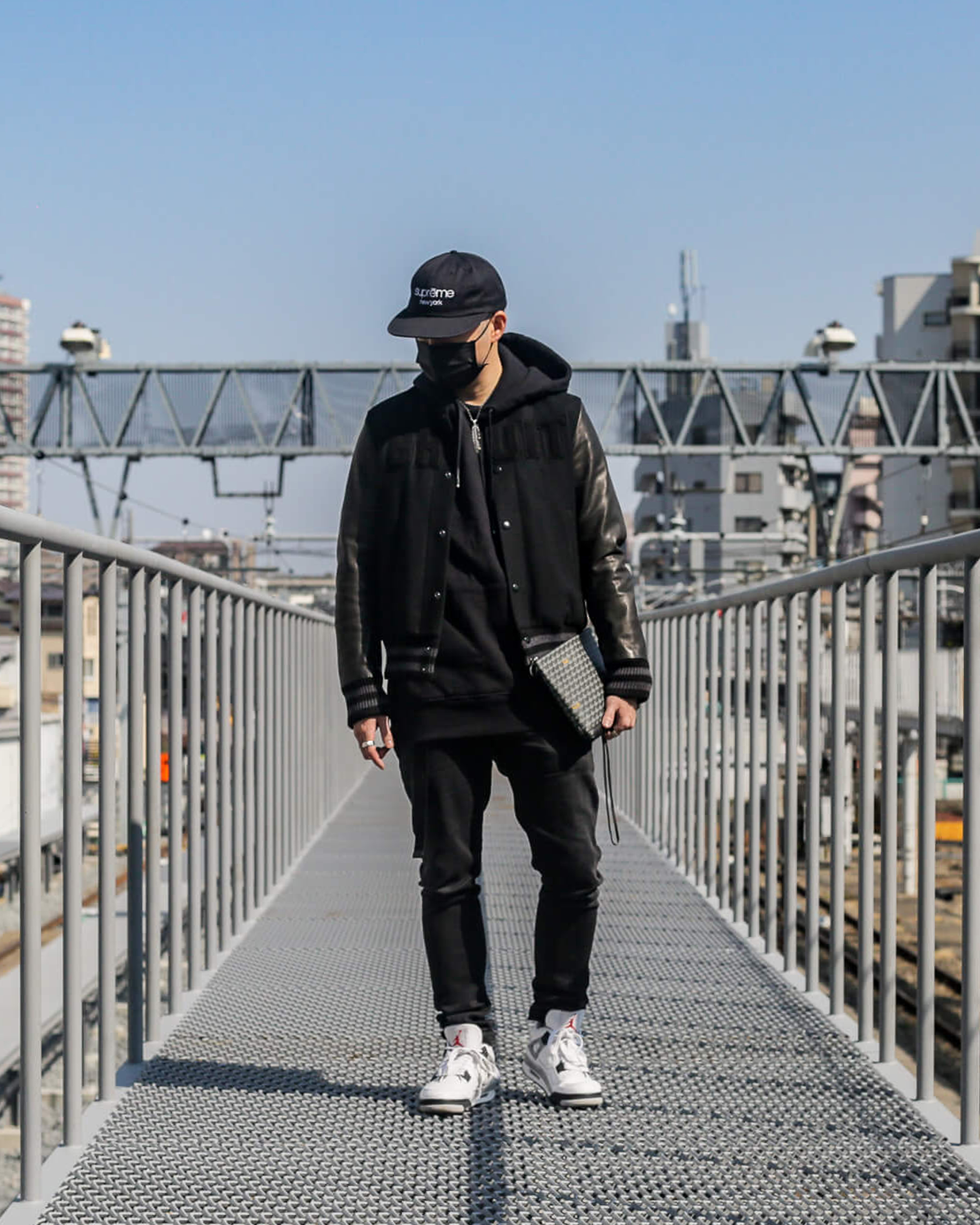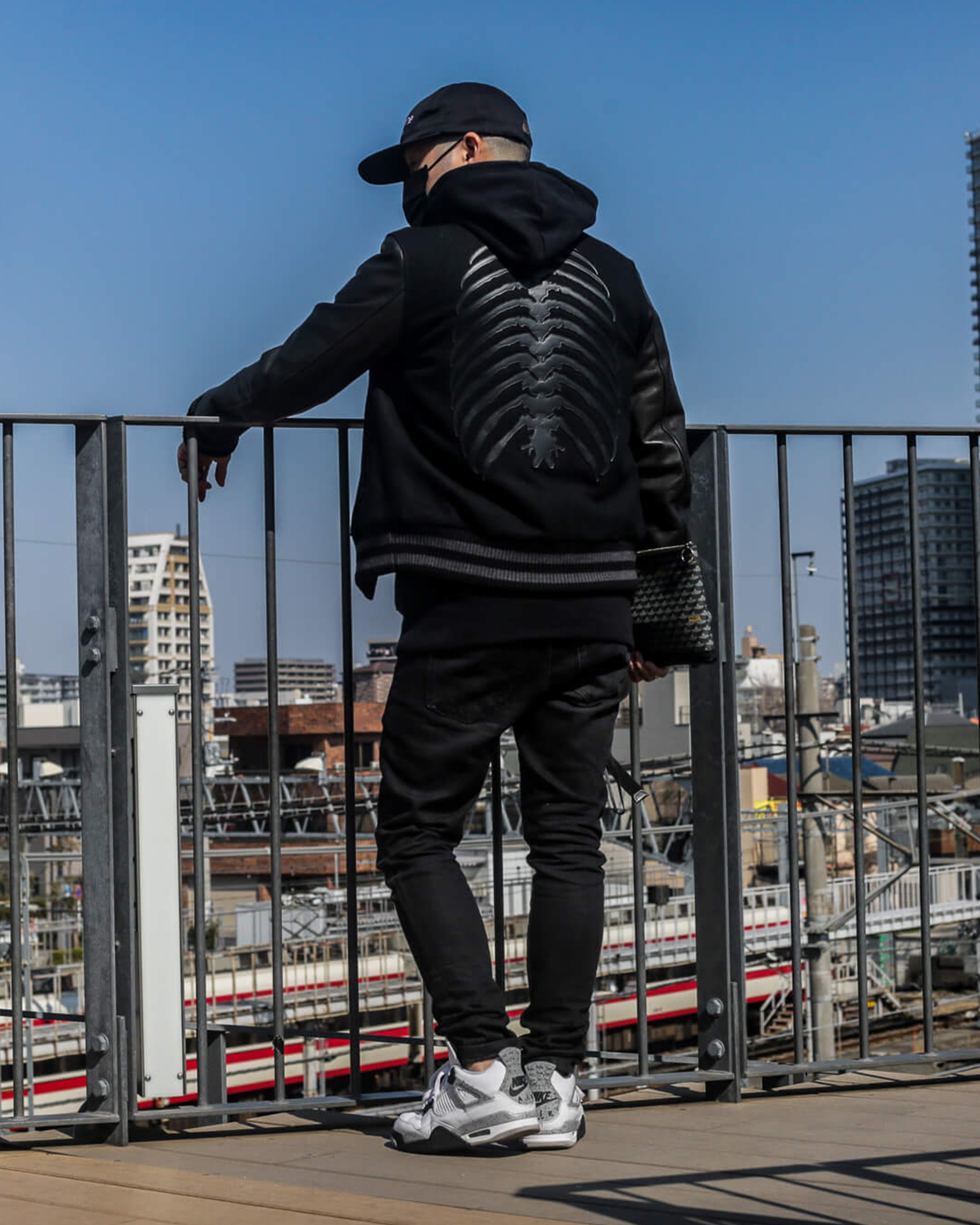 Name: Landy
Occupation: Marketing/Advertising/Consulting
Location: Tokyo
Favorite Stores: Dover Street Market, Hankyu Men's, Vintage & 2nd Hand Stores in Japan
When did you begin your interest in fashion culture, and what prompted it?
"Coming from a skater, hip-hop lover background, I was always into streetwear and street culture. Also living in Hong Kong, I was exposed to Japanese streetwear very early on. However, when it comes to high fashion, it was actually Hedi Slimane's tenure at Dior Homme that really got me into high-end fashion. Back then around 2006, I would read boards like superfuture to learn more about high fashion and design."
A lot of people seem curious about what you do for a living- does it tie into what content you create on your own social media?
"There's an inter-relationship between the two. Working in marketing and advertising, it's important to know what is current and relevant from a trend standpoint and how to tap into that. In reverse, understanding social media makes you a much more effective marketer. Social media is still a relatively new marketing channel that's constantly changing, so being digitally savvy is vital part of my tool kit."
You have lived in NYC, LA, London, Texas, Hong Kong, and now Tokyo, how has living in different cities affected your tastes in fashion?
"It makes it easy to claim a city when it's convenient! Haha, just kidding. But I have been lucky to live in so many different places and absorb the energy that comes from each location. For example, I grew up in Houston, so that whole culture has had such an influence in today's music and style. Just look at Drake and A$AP Rocky constantly paying tribute to H-Town. But I also lived in Hong Kong and now Tokyo which major spheres of influence in today's fashion."
In addition to fashion, food seems to be one of your passions, what can you say about that interest?
"Who doesn't like food? I think my food stories just became an inadvertent by product of living in Japan. Tokyo alone has the most Michelin Star restaurants and has the most amazing food culture. When I started sharing what I was eating, I kept getting so many questions about what it was or where the place was, so I starter packaging them in a more digestible format."
Now that you are based in Tokyo full-time, how would you best describe the Pacific Fashion Capital of the World?
"AMAZING. Tokyo is hands down my favorite city in the world. I always wanted to live there and I just feel lucky to have the opportunity do so. There's always something happening for a fashion, art, design and food standpoint. Beyond that, it's the people and culture that makes it such a special place. I always say if you visit Japan once, it really will change your life."
Any upcoming events/ travel that you are looking forward to?
"Going back to the US soon to see my friends and family! Events is one thing, but home is what keeps you grounded and defines who you are."
As someone who is so heavily involved in the culture- where do you think we are currently with streetwear dominating the luxury market?
"I had shot this Tokyo streetwear tour YouTube Fung Bros video in 2017 and in it, I had called out that streetwear is luxury and luxury is now streetwear. This was before Virgil had signed to LVMH and now we see a constant stream of crossover between the two worlds. Buying luxury for the prestige, price and scarcity is not new. What's new is that luxury brands have adopted the demand creation tactics of streetwear brands. This is because streetwear has become mainstream and luxury brands now see this new opportunity to tap into a completely brand new audience of Gen X and Gen Y consumers with expendable income.
It's only going to get bigger and the luxury brands have to do what they can to stay relevant and chase sell-through:
- Earning PR. The signing of a polarizing figure like Virgil Abloh to Louis Vuitton means huge amounts of earned media and generating awareness for the release of his collections because he has cultivated his own audience and following. Whether you like him or not, he and others like him has brought much more attention to the business in the likes we have never seen before.
- Building an ecosystem. Related to earned PR, the luxury brands that will win are those that build an ecosystem of collaborative partners. Dior has become so much more powerful with the people that Kim Jones has brought in from Yoon to Matthew Williams.
- Satisfy instant gratification. Like Supreme drops, people want to see now, buy now. The speed of fashion is running at an unparalleled pace. You'll see the decline of showing a collection to take orders for future seasons. Luxury brands can generate more money by releasing quick bursts at a faster cadence. This also means they can just quickly release more experimental things to see what sticks. No one wants to invest in designing a full collection that could have the potential to fail."
What brands/ designers have caught your attention recently, and why?
"I think it's clear that I'm just a huge fan of Dior right now. When the first notes of "Born Slippy" hit during his SS19 show, I knew it was going to be something special. It's a bit of a return for me to Dior since I didn't really care much for Kris Van Assche's tenure with the brand. From the oblique sneakers to the saddle bag which I said would be the "it" pieces for this season, I think Kim Jones is just killing it. I also feel a greater affinity to Dior right now because I was super lucky to be at the first global launch of the collection at Isetan Shinjuku as well as attend the FW19 Sorayama show.
But other than that, I usually stick to what I know and like and spend more time hunting for vintage designer finds in Japan. I always say knowledge is the new flex. These days, you can get anything, any time, any where. It wasn't like 10 years ago when you had to go to Japan just to get a brand like BAPE; you can get it anywhere now. However, something like vintage designer takes a certain kind of knowledge and the knowing of where to look. That's why sites like grailed have grown so quickly in the last few years. People will continue to want something different and exclusive, and an archival designer piece is certainly that. Japan is an awesome place to get crazy finds."
Footwear seems to be at the core of your style- what sneakers/ boots have been your favorite go-to recently?
"The Dior oblique B23 lows and the Fear of God "Shoot Arounds."
As Spring/ Summer approaches what pieces will you be looking forward to rocking and what items will be essential in the coming months?
"I actually get depressed that summer gets here because layering season is over. It's ridiculously humid in Japan during the summer, so I'll be just trying to keep it fashionable fresh with the Dior low tops and some cropped pants. Looking forward to the pre-FW19 Dior stuff dropping in May like the nylon waist bags with the saddle bag shape in the front. Also anticipating KJ's Jordan brand collection."
Can you breakdown some key pieces you're wearing?
"2013AW Undercover "Anatomicouture" BRUIT Jacket. Just a classic grail piece I was lucky to find in Japan in new perfect condition. I've been on Undercover for a while but it was always hard to find the stuff living in the US.
Undercover x Supreme "Seven Samurai" tee. I actually don't have a lot of Supreme tees. Just the stuff that I like such as the Bruce Lee, Biggie, and The Killer graphic tees. I'm a fan of Akira Kurosawa, so this Undercover collab piece was a must. Another nice find living in Japan.
Grand Seiko Snowflake. I'm not a major watch collector. That's an expensive hobby lol. But I've come to admire the craftsmanship and the precision of Grand Seiko, Japan's premiere luxury watch brand. I have a Japan-only quartz model and this "Snowflake" Spring Drive model. The movement, accuracy and just overall finishing of the dial is just stunning. A must pick-up if you're a watch person and in Japan.
Faure Le Page. Actually a luxury brand that's older than LV and Goyard with only standalone stores in Paris and Tokyo.
ALYX Hoodie and Belt. Just clean made in Italy basics. Picked them up at at outlet in Hong Kong. Haha.
Goros Necklace. One of the most original legendary Harajuku brands. People from all over the world fly to Japan to try and pick-up a piece. Mine were picked up at a Tokyo trip over 10 years ago.
Jordan IV. I'm more of an AJ1 person but I'll always love the clean white cement colorway, especially in the Jordan 3 and this IV."
What are some of your goals for 2019?
"See more of Japan."
If you had any advice to pass along what would it be?
"Chase life, not IG life."