Store Feature: Voodoo Los Angeles
I first met Voodoo owner/buyer, Cory King through Instagram years ago when we first began writing about men's fashion and the people involved within the industry. Cory always had the most up to date sneakers, gear, and home accessories so naturally, he was someone we aligned with from the very beginning. Fast forward to 2017 when he first told me about his idea for opening up a new storefront in Downtown LA with just a few local brands with a heavy focus on interior design. Opening in January of 2019, Voodoo Los Angeles finally came into fruition- fully equipped with a store brand label, home goods, and an assorted selection of well-known labels. We recently sat down with Cory to discuss the process of opening & operating Voodoo in this exclusive interview. Be sure to read the full interview and check out the tastefully decorated store interiors below.
Voodoo Los Angeles
124 West 9th St. Los Angeles, California 90015
To begin I would just like you to introduce yourself.
"Sure. I'm Cory King, and I'm the owner of VOODOO in Downtown LA."
When did the idea of opening a store come to mind?
"I've wanted to open a store for over half a decade. It really just started to materialize in the last few years. I manifested it big time."
I understand that this was a long process to undertake, what were some of the most difficult aspects of starting your store in particular?
"I've actually had the space leased since March of 2017, but we just opened in January of this year. Our space needed heavy renovation and we are in a historical building, so there were what felt like endless obstacles. One permit after another, this inspection with this guy and so on. We would take one step forward, then immediately be forced to take two steps back. My contractor wasn't able to do any work for almost 8 months at one point strictly because we were waiting on the city to come out and inspect. So yeah, "long process" is an understatement."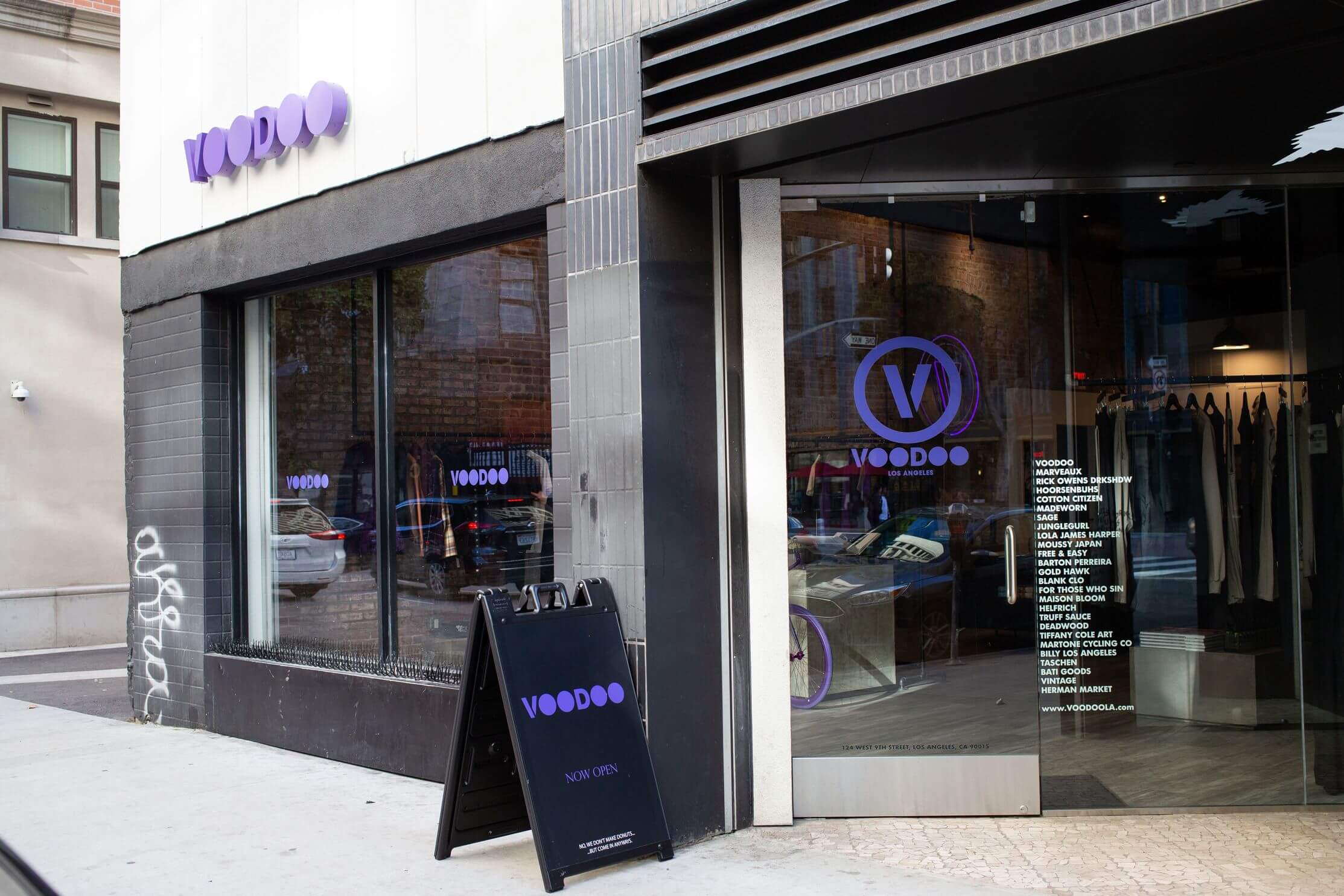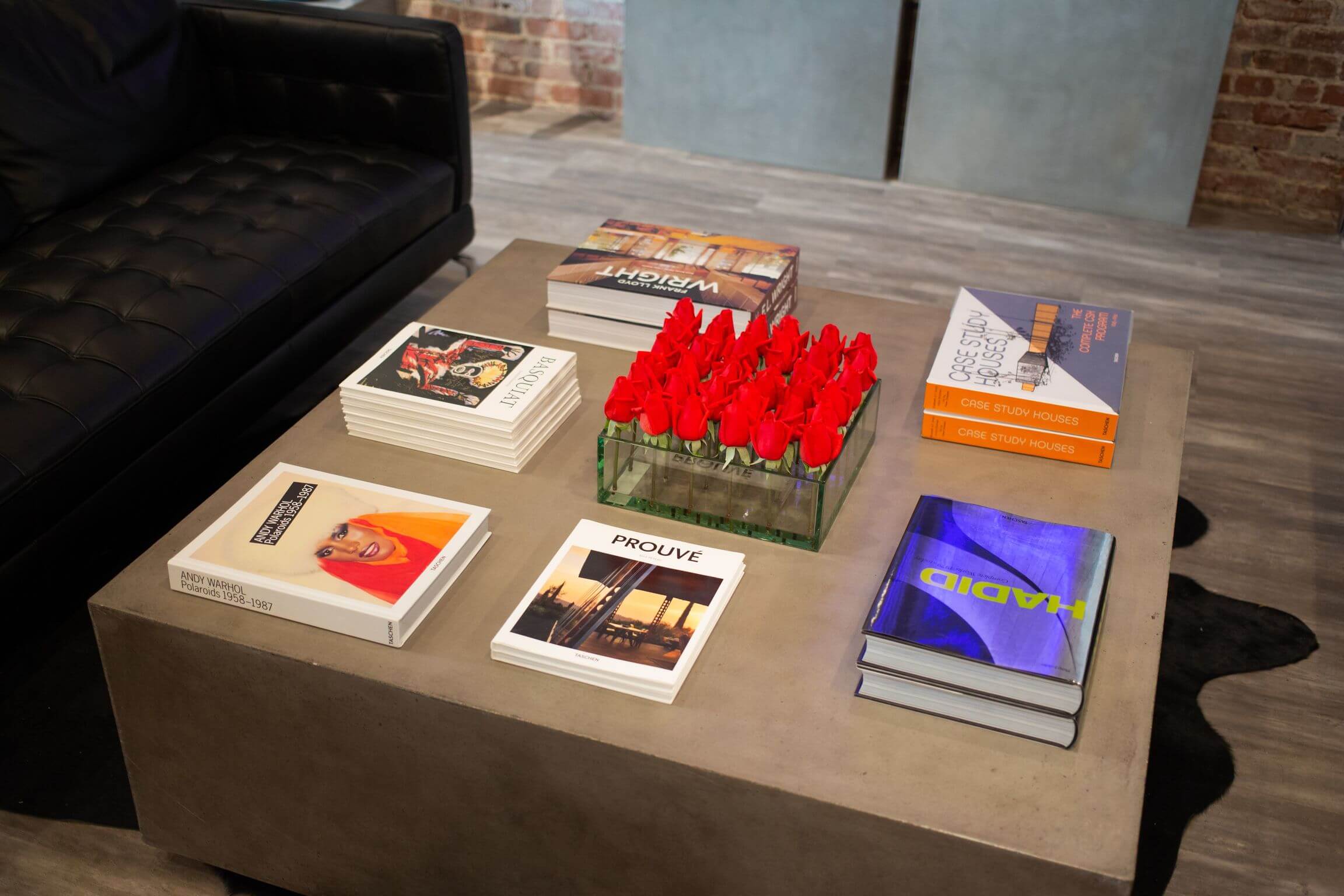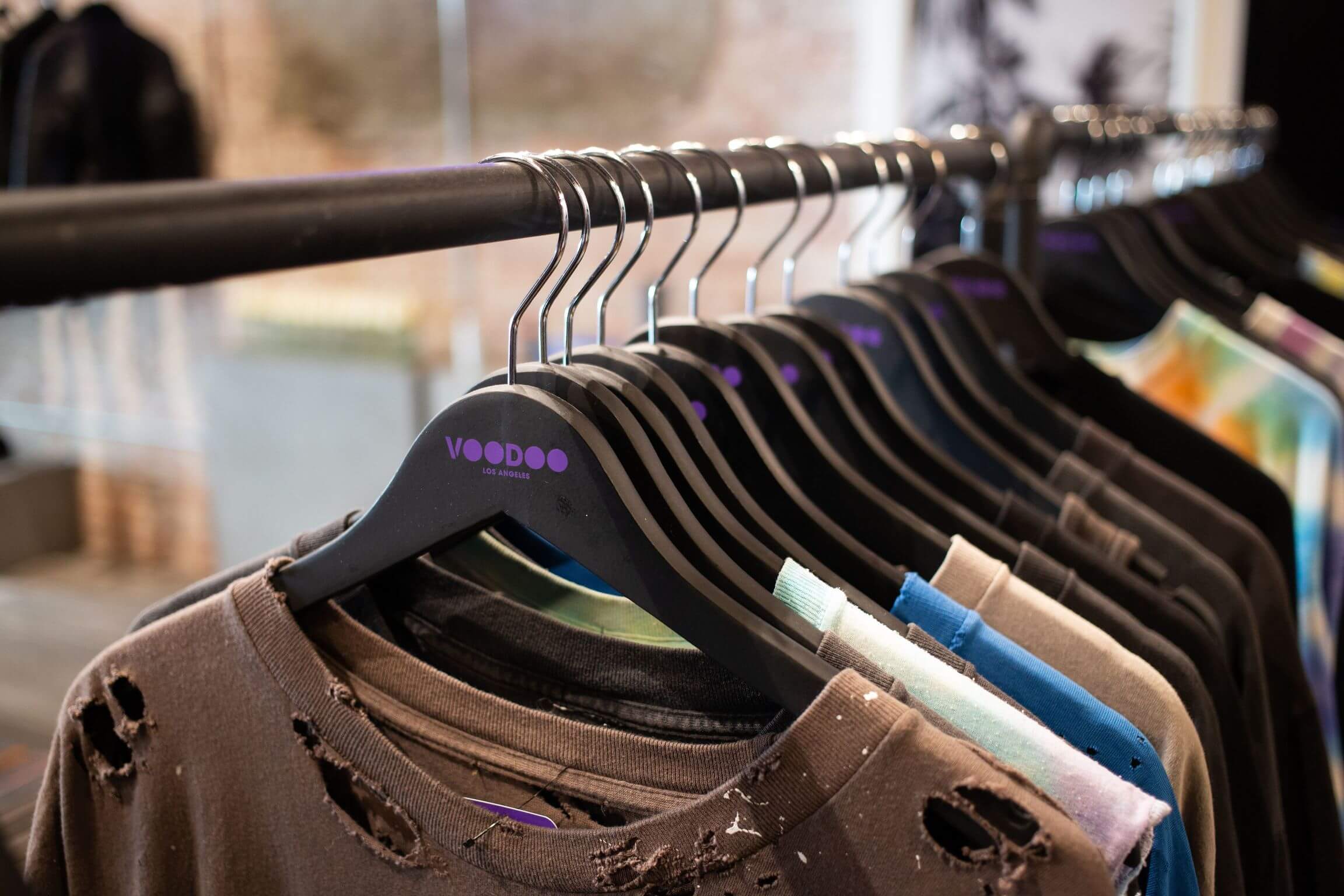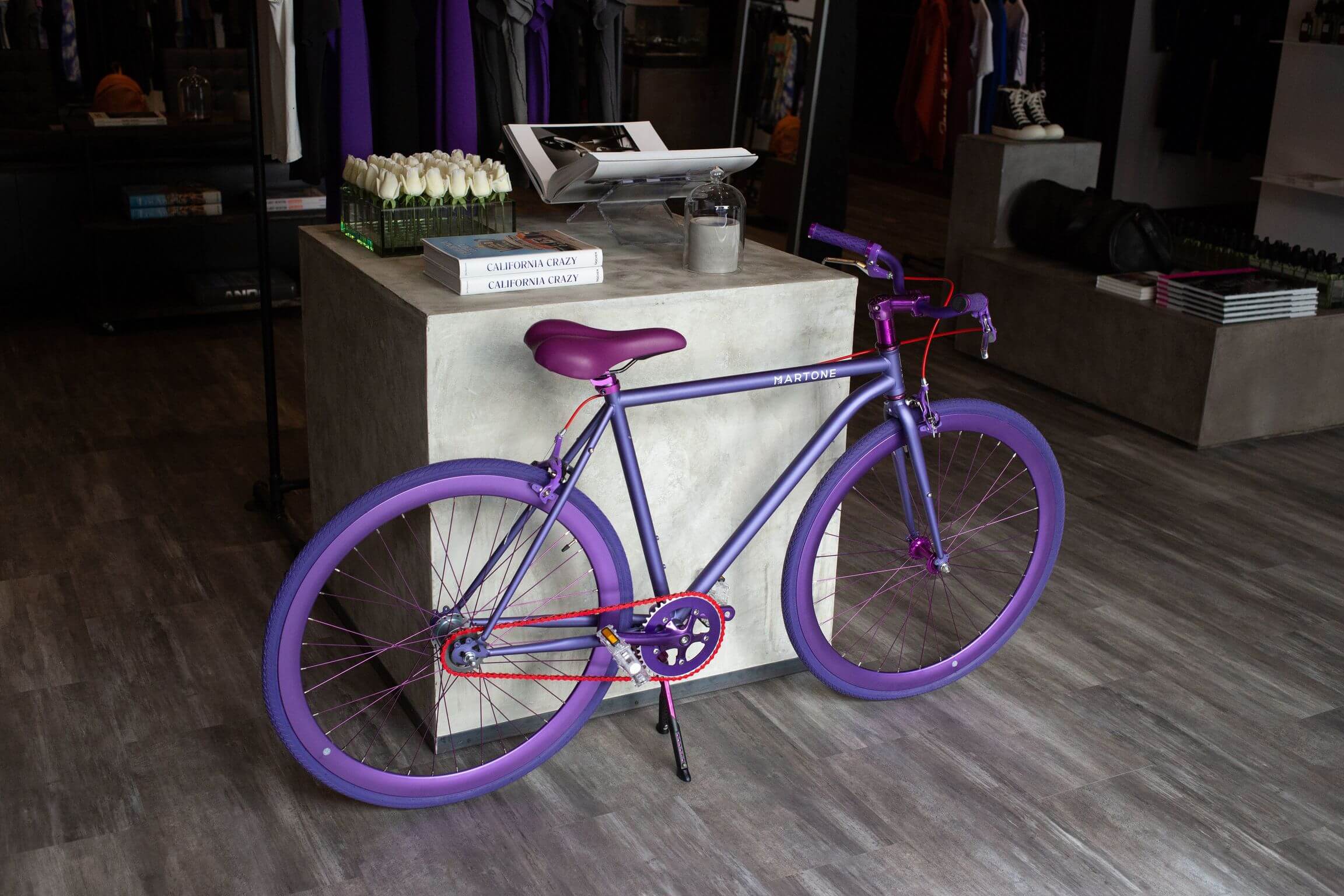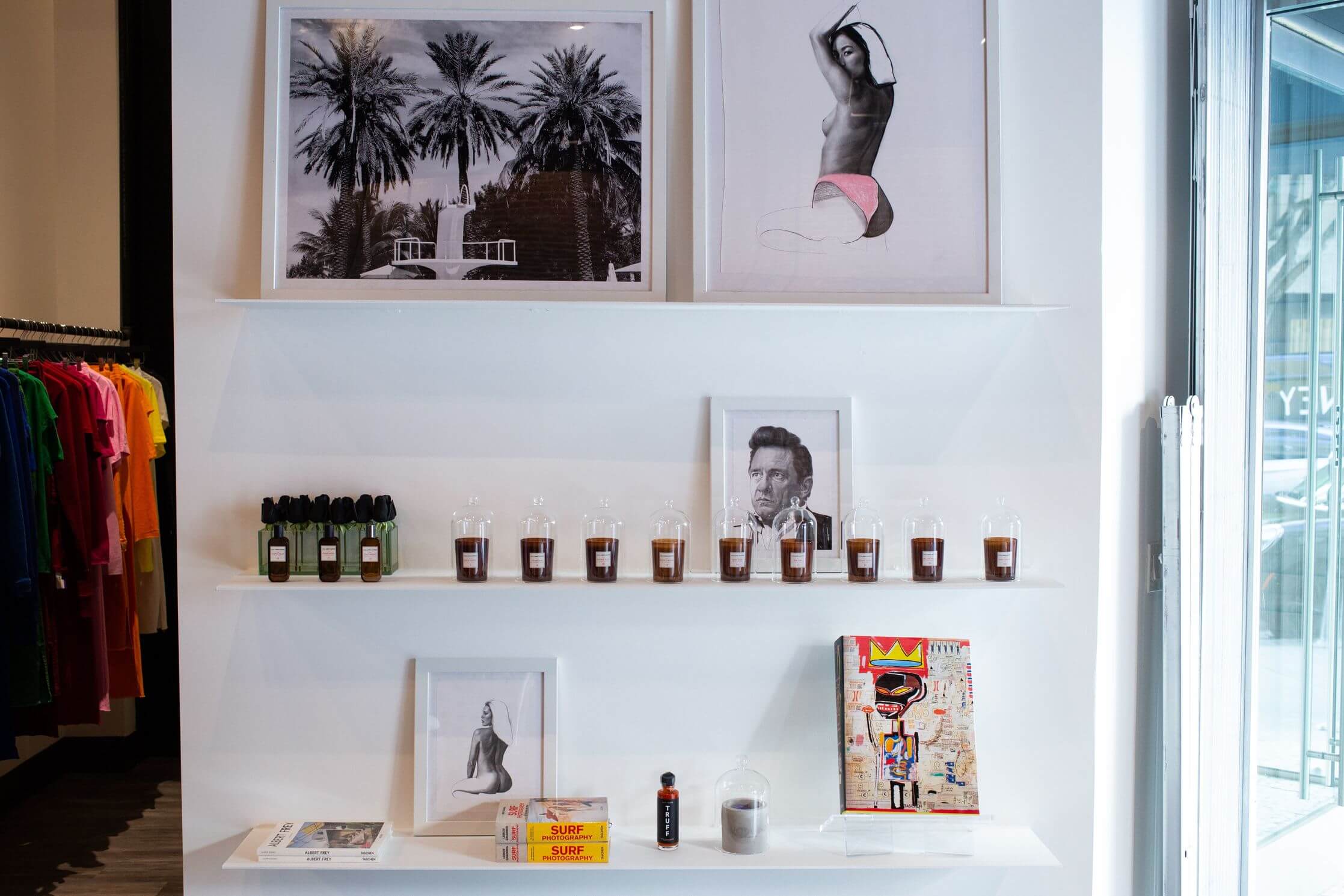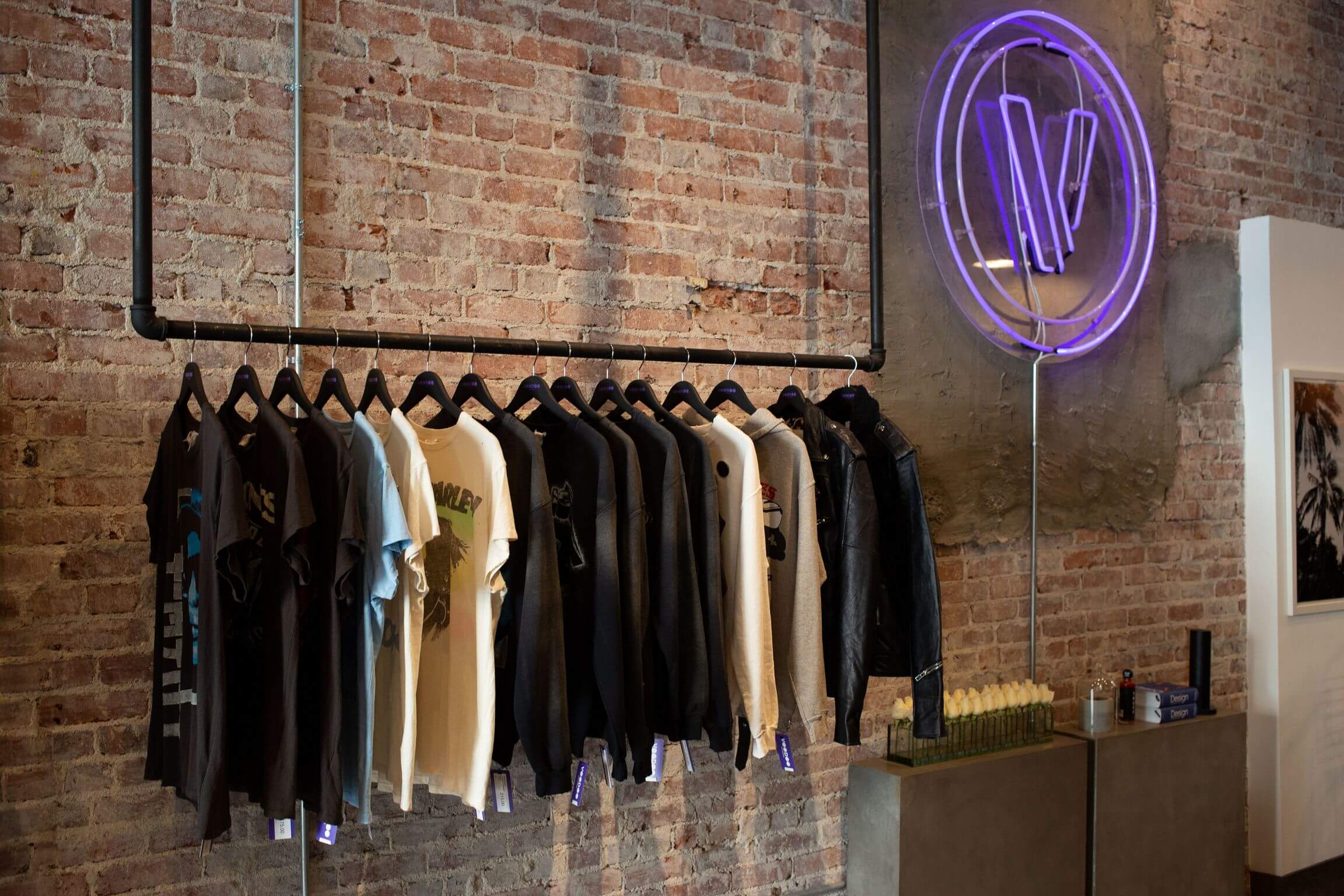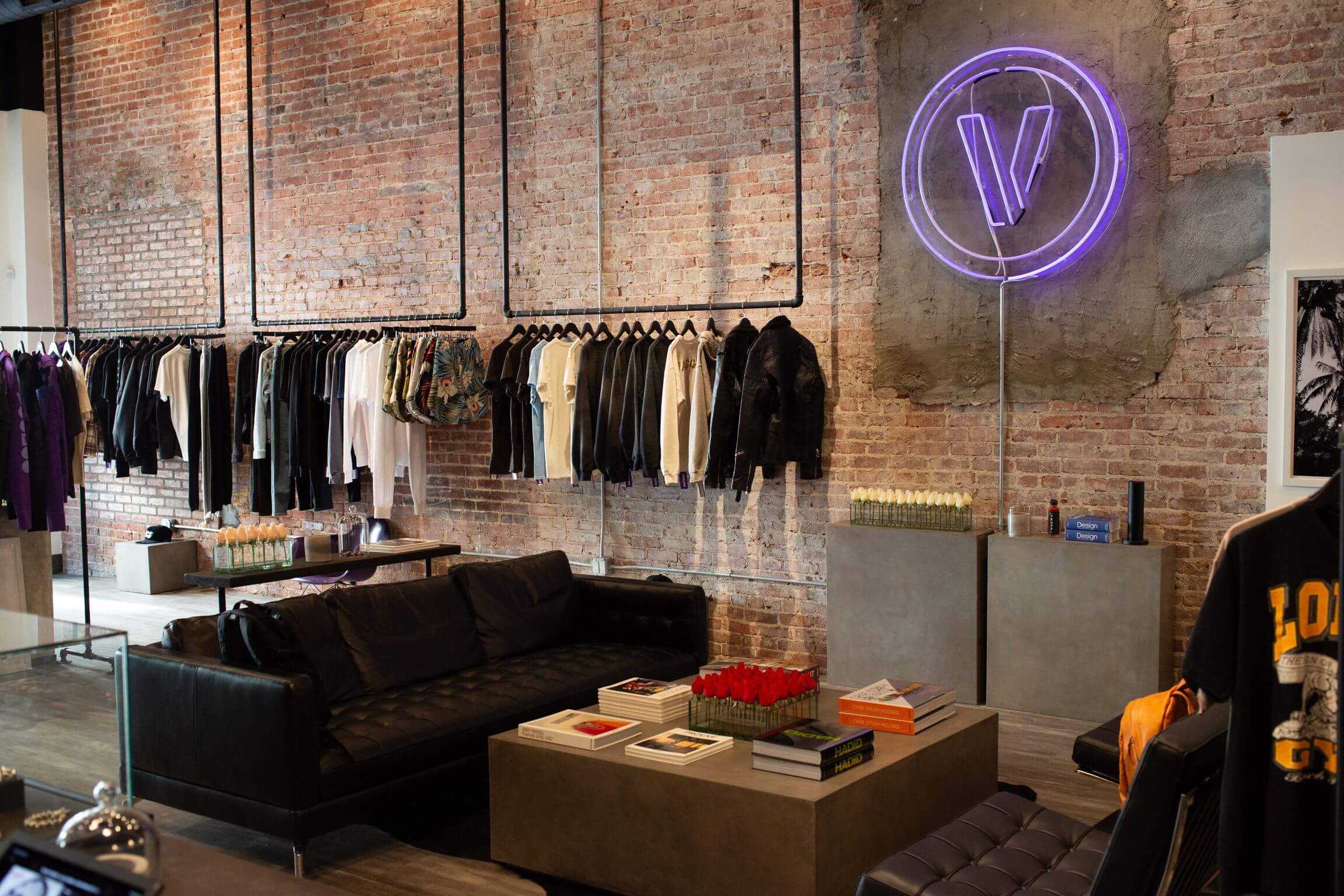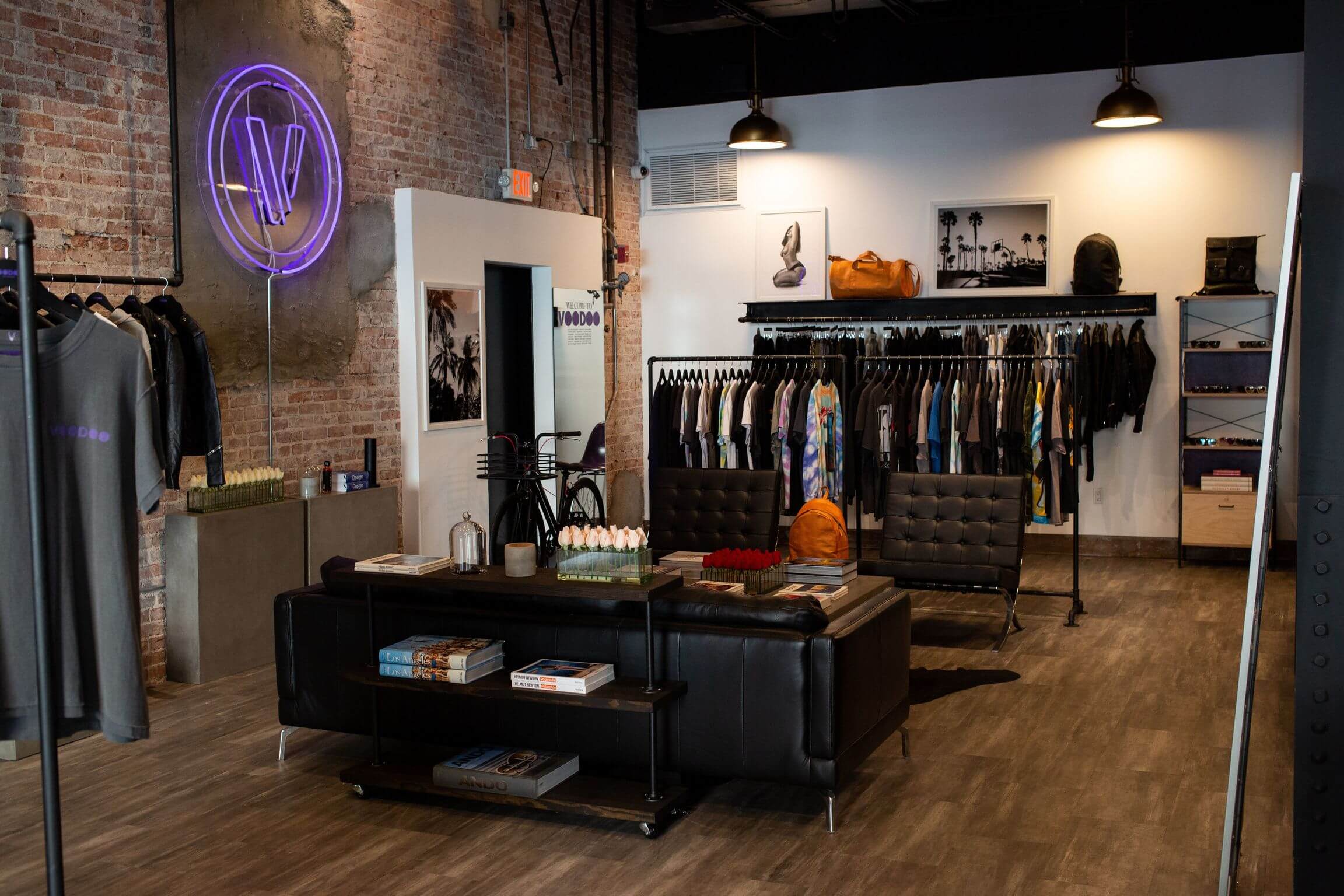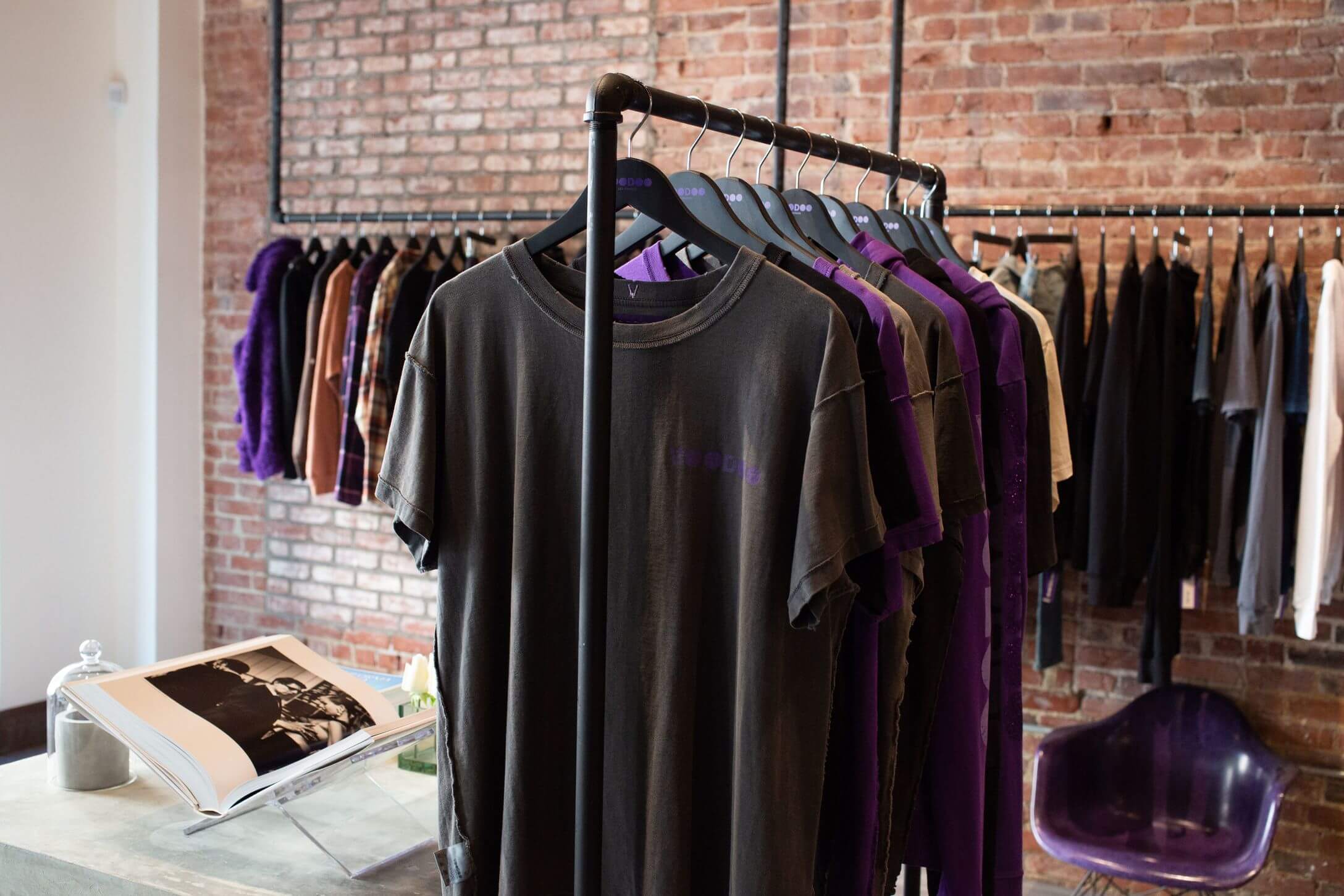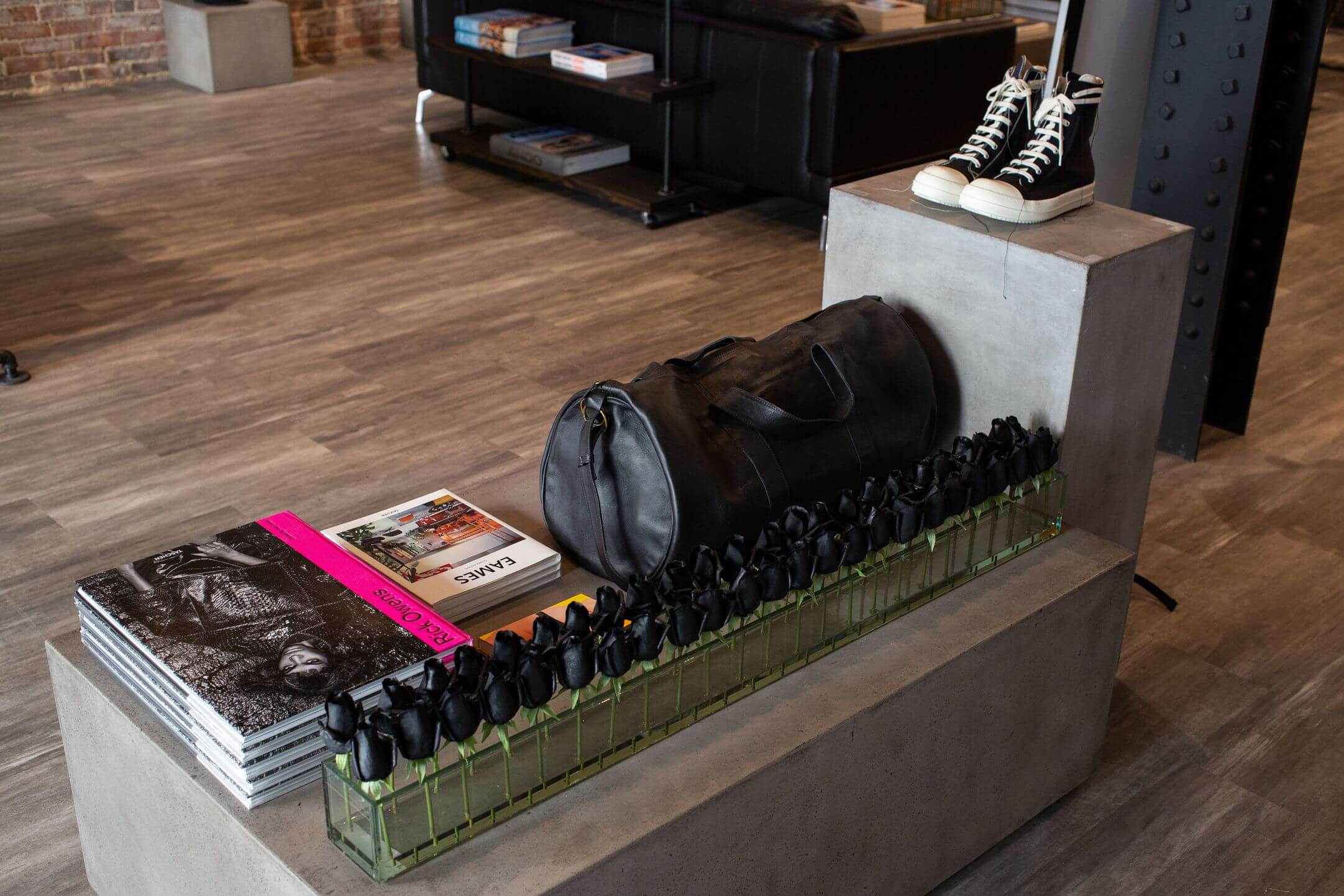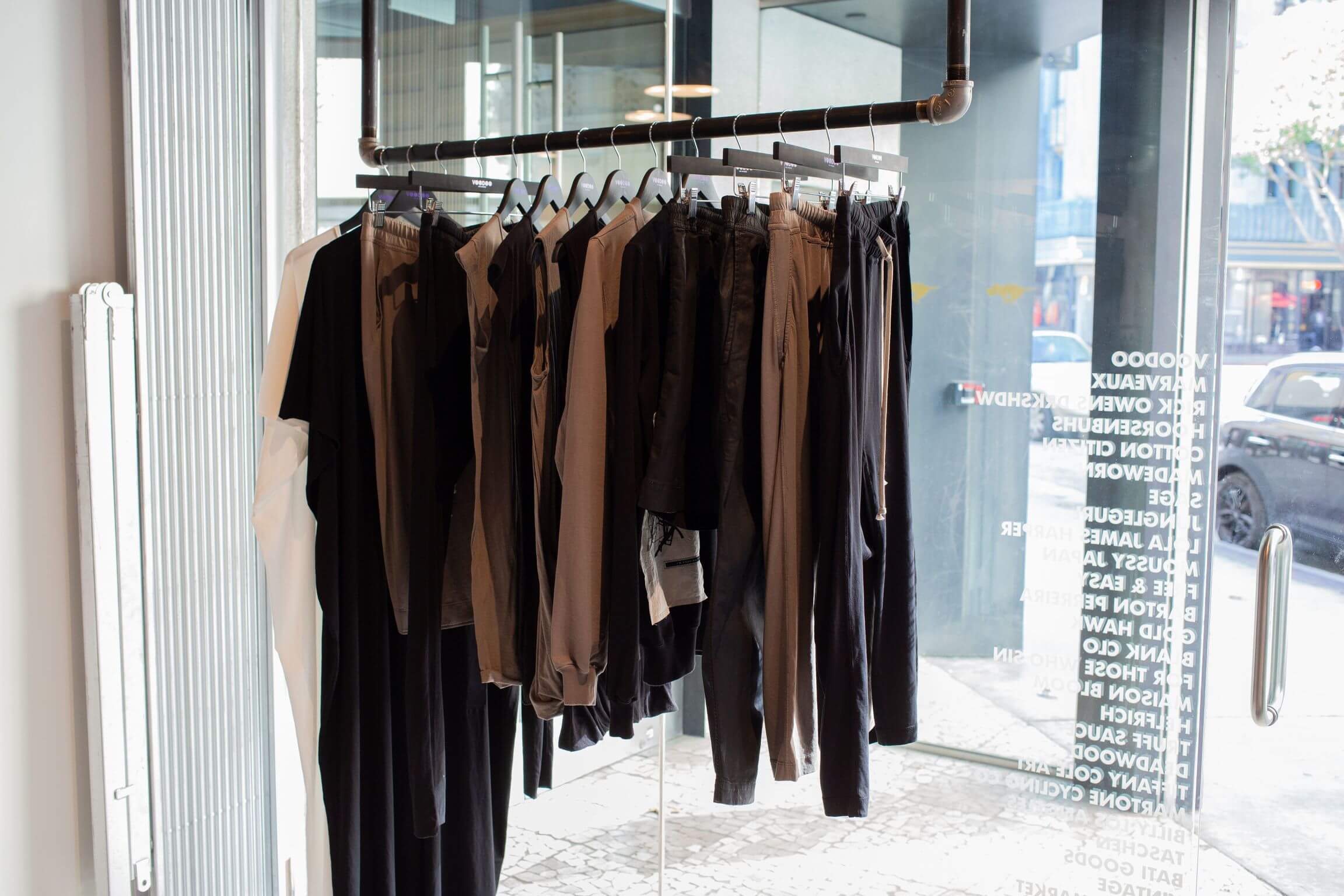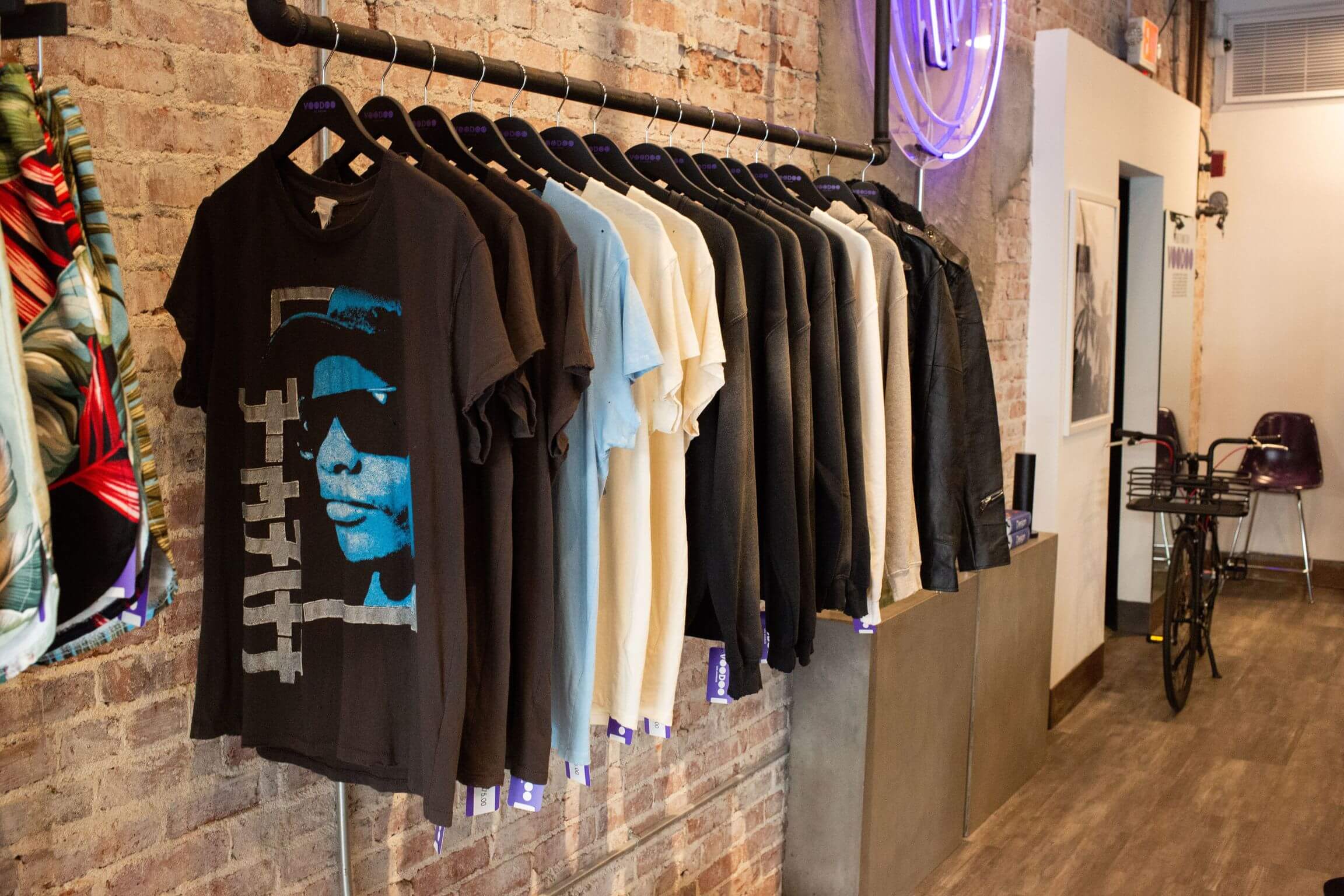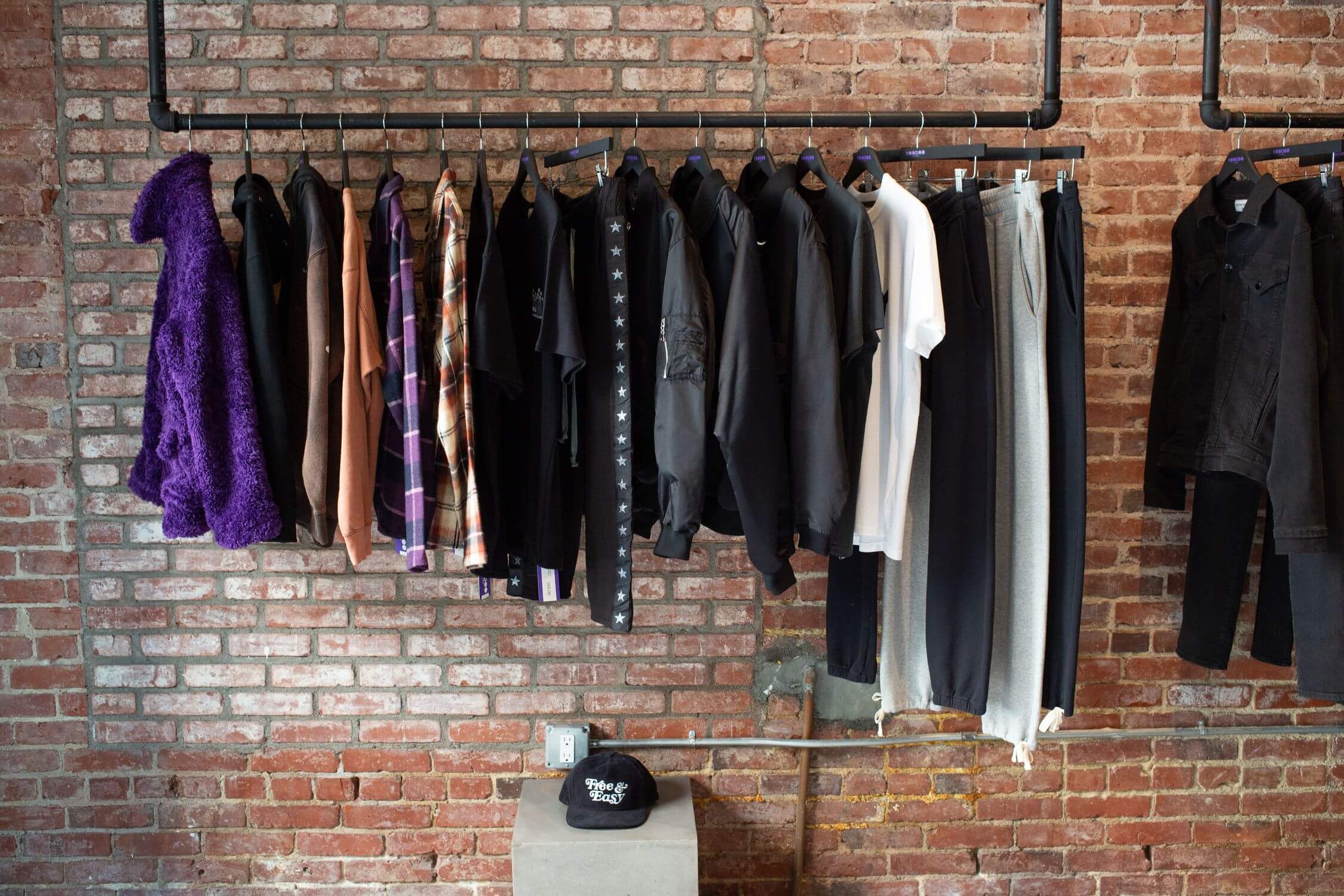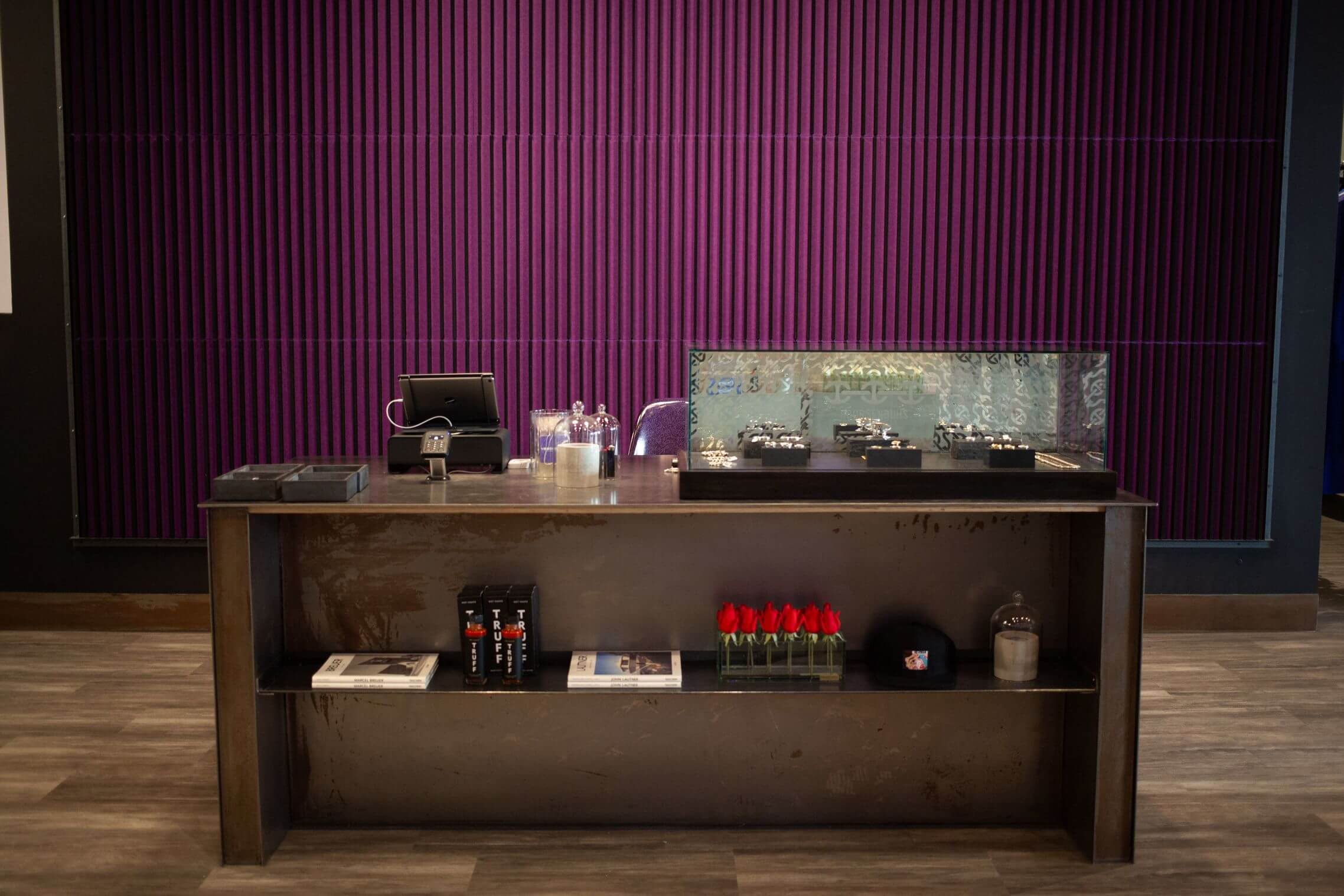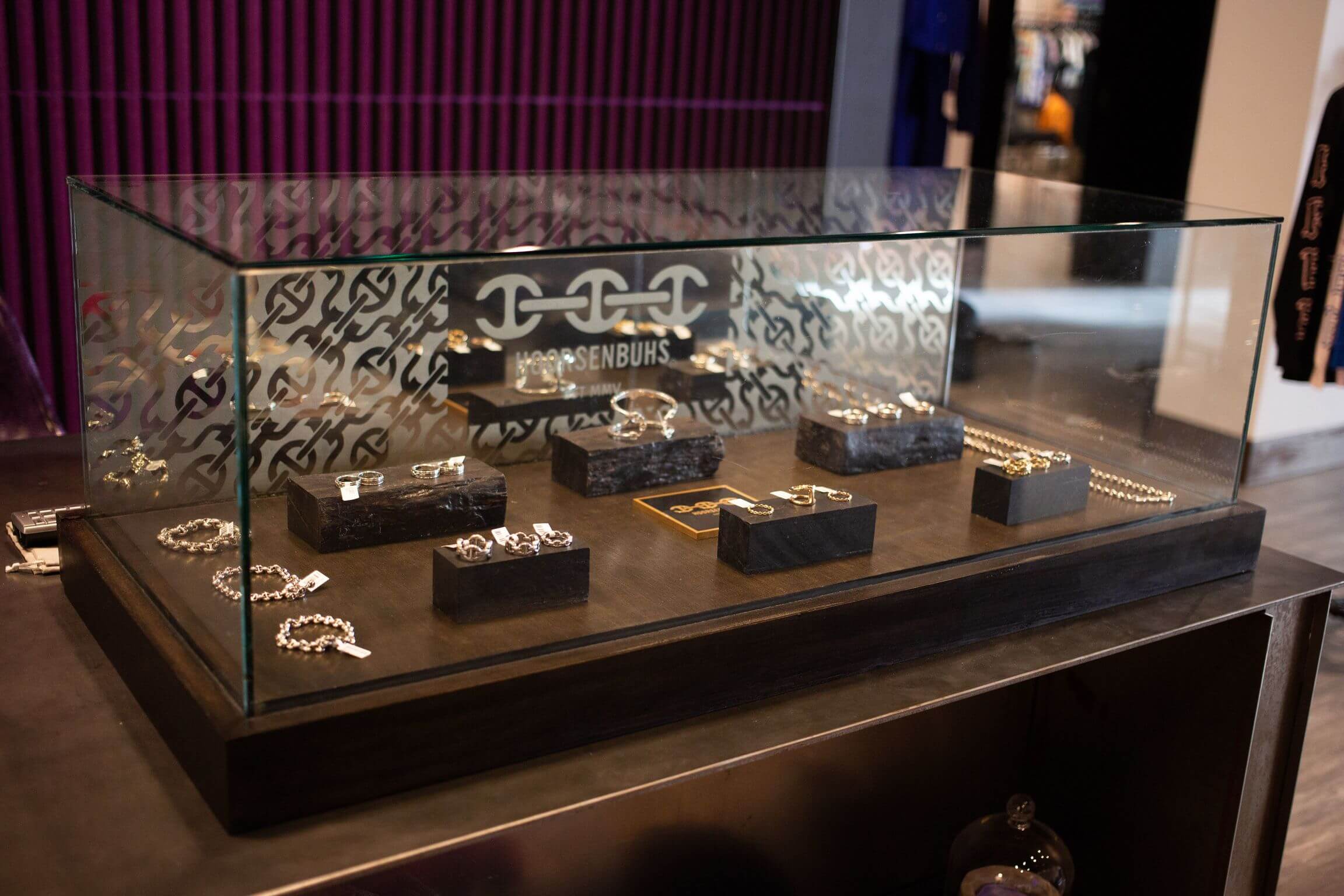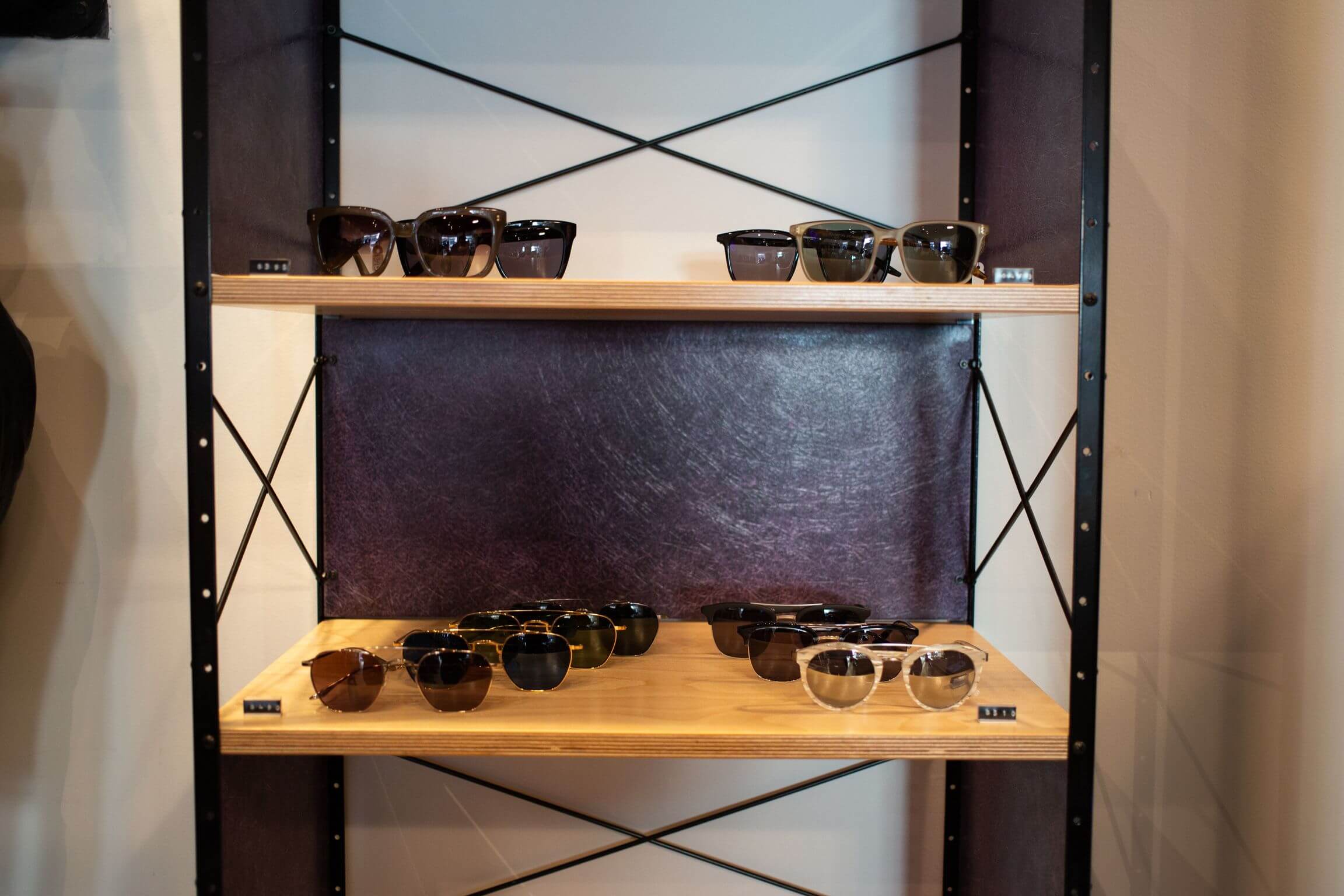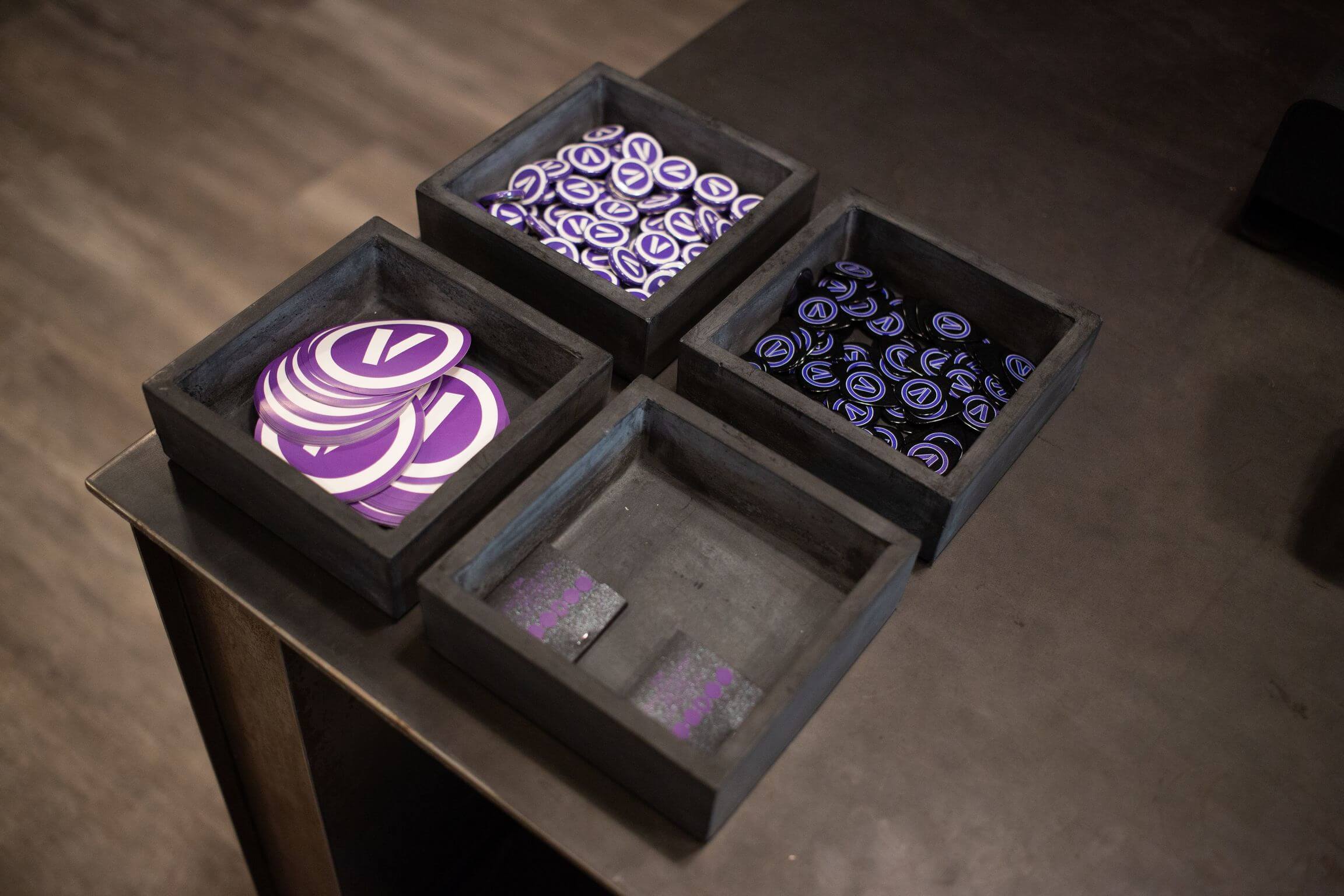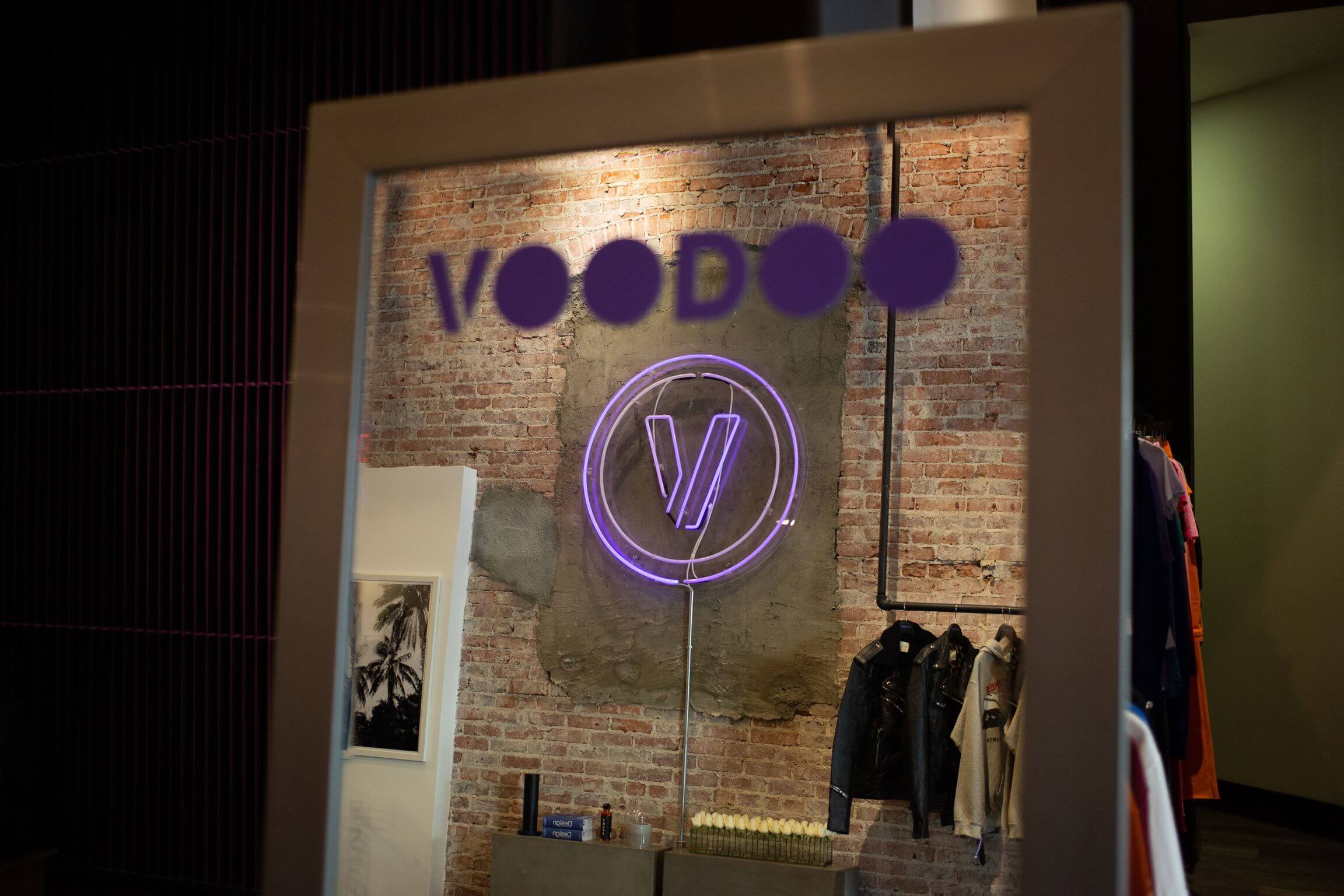 Photos by Brandon Farrington
What were the reference points for the name "Voodoo" as well as the purple motif you went with for the store and the store brand?
"One thing I knew from the jump was that I wanted to have a signature color. I love the idea of having instant recognition without having to use logos or graphics. Colette in Paris was the best example of that. When you saw that striking royal blue color, you knew it was associated with Colette. I love that. So I tried to find a color that made sense from a branding standpoint but also had my fingerprint in it. Purple has been always seemed to be a relevant color throughout my life. The more I thought about it, I was kind of taken back by how prominent it's been. I grew up in Arizona and was there when the Diamondbacks won the World Series wearing purple uniforms, Steve Nash was winning the NBA MVP in Purple Suns' jersey. My youth baseball team, the high school I graduated from, I could go on and on. It's crazy. As for the name VOODOO, it was pretty simple. I wanted a one-word name, something easy and ambiguous. I'm a big Jimi Hendrix fan and so is my dad, and VOODOO just made sense. Plus, Hendrix is associated with a purple vibe and it just made sense."
What brands do you currently carry, and what was the motive of curating this particular selection?
"Currently, we carry about 15 brands featuring Rick Owens DRKSHDW, Adaptation, Cotton Citizen, Billy Los Angeles, and Sage Hollywood, among others. The majority of brands we carry and designed and made right here in Los Angeles and if they aren't, the designer has some type of tie to the city. It's very local influenced and local heavy. We are trying to stay away from the hype while keeping it relevant at the same time. It's a fine line. We also carry a mixed price point, so the focus is on quality made product and not so much the dollar amount of the item. Good design is a good design. The long term goal is to be a jumping off point for emerging LA designers. It's hard to ignore how much talent there is here. Production too, its nuts how much gets made in these old buildings on every corner of Downtown LA."
Outside of men's & women's clothing, what other products do you offer?
"We currently have a mix of a lot of different lifestyle items. These are my personal favorites. Anyone who has ever been to my home here in Downtown LA knows that I'm a sucker for objects, books especially. So scattered throughout the store you'll find a really diverse range of Taschen books, insanely intricate jewelry by Hoorsenbuhs, candles by Lola James Harper as well as our in-house candles, silk floral arrangements, original artwork commissions, leather goods, even Truff hot sauce. There's definitely something for everyone."
Where do you think retail is at the moment? And in more particular how has it been operating in LA?
"Fashion retail is in a good place right now, its trending upward year to year. Especially in the men's landscape. But personally, I get bored with retail in the LA market. There is a lot of repetitiveness, you see the same product selection a lot of the places you go to. People put a ton of money into the physical buildout of the store but don't have any diversity in the product. You get high-end or low-end stores. I never liked that. I want to shop in a place that has a blend of product. So that's the goal, to create a curated and cohesive space that everyone can enjoy."
Why did you decide to open the store in Downtown LA?
"My partners and I looked at a number of different locations but settled on downtown not so much for the immediate success, but for the long term. I've lived downtown since 2015 and have witnessed first hand the rapid growth in the area, and it really hasn't hit anywhere near its potential yet. Give it a few years and DTLA will have its own Fairfax, its own Melrose. We wanted to be part of that and help cultivate that culture."
Lastly, is there anything exciting you have planned for in 2019 for Voodoo?
"Yes definitely. We have a few events in the works and we are adding a few exciting brands for Fall/Winter this year that I think people will genuinely love. Plus we are working on a capsule to expand off of the initial VOODOO in house merchandise. I don't want to get too deep into it, but everyone who keeps bugging me for this product and that product, keep an eye out."
Be sure to shop Voodoo's online store here.