Rimowa: 120 Years In the Making
The experience of travel has only grown in importance in the digital age. As Instagram stories fill with travel destinations, and cultural events like Coachella, Fashion Weeks, and Art Basel, a younger generation of traveler grows steadily from season to season. With the growth of the travel industry as a whole, the demand for travel accessories has increased coincidentally. The humble suitcase is one of the most important components when it comes to traveling and Rimowa has become the staple name when it comes to traveling in style. Aluminum cases, an all wheel system, and TSA approved locks have solidified Rimowa as a leading global luggage brand. Pack your toothbrush, leave the big Aesop bottle at home, and prepare for takeoff. Here, we'll give you an overview on the history of this iconic brand and dissect their recent surge in popularity upon their acquisition by LVMH.
In 1898, Paul Morszeck, and Heinrich Gortz founded their travel trunk company in Cologne, Germany under the name, naturally, Gortz & Morszeck. By 1900, Paul Morszeck was the sole operator of the company, but it wasn't until Morszeck's son, Richard, became involved in the company in 1931 that the company morphed into what we know it as today. Rimowa's name derived from Richard Morszeck Warenzeichen (which translates to Richard Morszeck Trademark). RIMOWA was officially trademarked in 1931, and after a series of fires in their factories, aluminum was one of the only materials that survived- leading to the first production of aluminum suitcases. In 1937, Rimowa began producing suitcases in the prolific, lightweight aluminum material that would forever change the brand's identity.
Taking inspiration from the grooved airplanes in the emerging age of travel, in 1950, Rimowa produced their first suitcases with the aluminum grooves, which has since become their signature & trademark. The cases quickly became a symbol of jet-setters, the upper-echelon, and today - influencers. Over the years Rimowa has continually updated and innovated, waterproofing their products, incorporating a multi-wheel system, and adding a polycarbonate design, offered at a lower price than aluminum.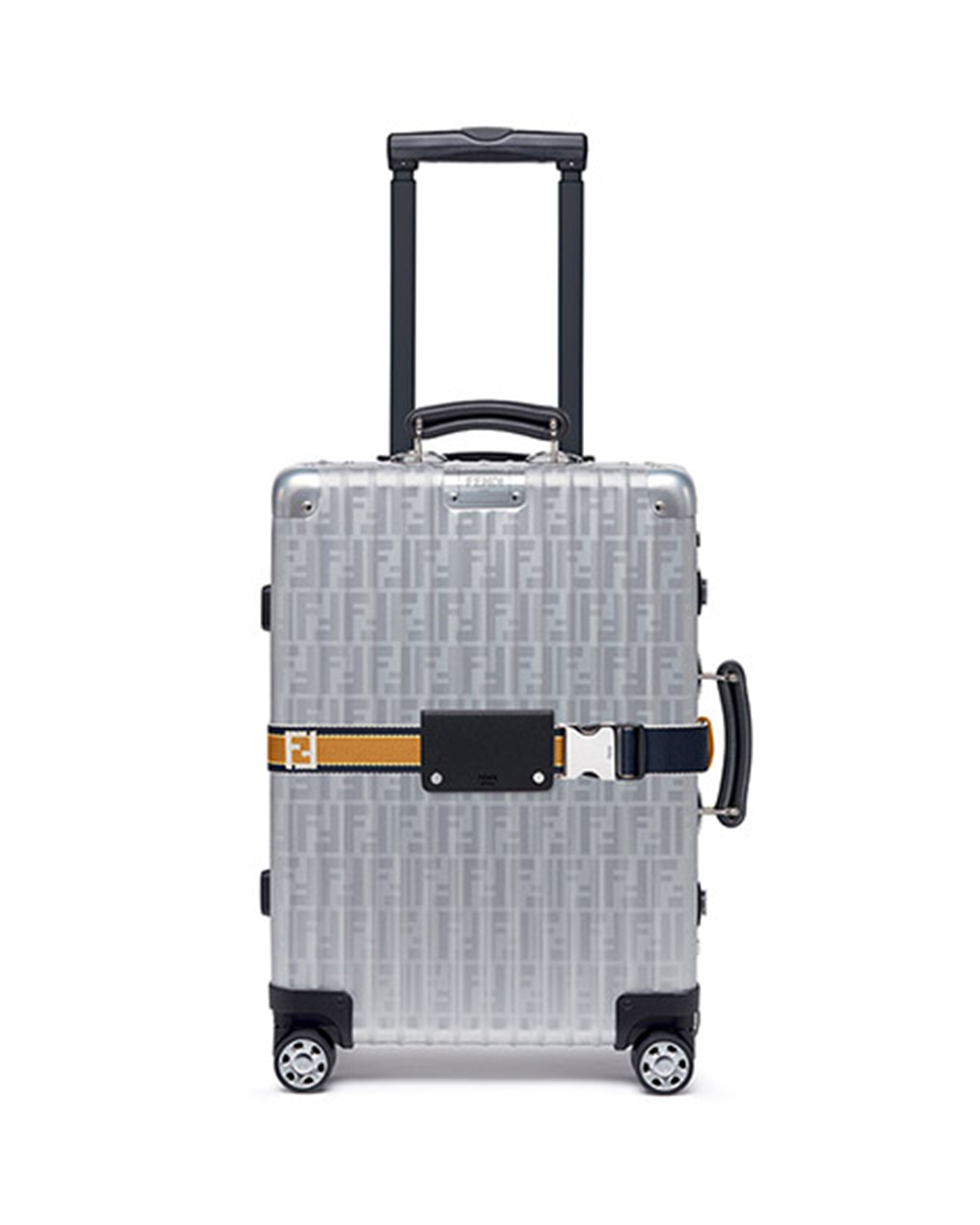 In 2016, LVMH acquired an 80% stake in the German company from Richard Morszeck's grandson for $716 Million and named Bernard Arnault's son, Alexandre Arnault, the company's new CEO. Under the leadership of Arnault, Rimowa has quickly gained vast millennial popularity through multiple high-profile collaborations. By teaming up with emerging talents & recognizable brands including Virgil Abloh, Ambush, Supreme, Fendi, and artist Daniel Arsham, Rimowa has found their way into a younger crowd by surrounding their historic label with figures who drive excitement and hype. What once was a humble suitcase company that innovated on simplistic ideas has now been reimagined into one of LVMH's stronger lifestyle brands. Arnault & LVMH have capitalized on the growing travel industry in the digital society and have leveraged their empire to gain access to some of the most influential people in fashion. Rimowa continues to grow into an even bigger player under the LVMH umbrella. Their latest marketing campaign #NeverStill revolves around their celebrity ambassadors such as Kim Jones, LeBron James, and Yuji Wang and their connection to the brand and their personal philosophy of travel. Arnault and his team at Rimowa are continually bringing new ideas and concepts that have brought the German suitcase brand to the cusp of modern culture.