Perspectivism: Justin Boone
Perspectivism: is a new weekly feature where we meet up with creative people within the community to highlight their personal style and chat about their perspective on the fashion industry.
per·spec·tiv·ism- the theory that knowledge of a subject is inevitably partial and limited by the individual perspective from which it is viewed.
Name: Justin Boone
Age: 24
Location: Atlanta, Georgia
Occupation: Street Style Photographer
Favorite Stores: No Signal Atlanta, Jeffrey Atlanta, Attom Shop Atlanta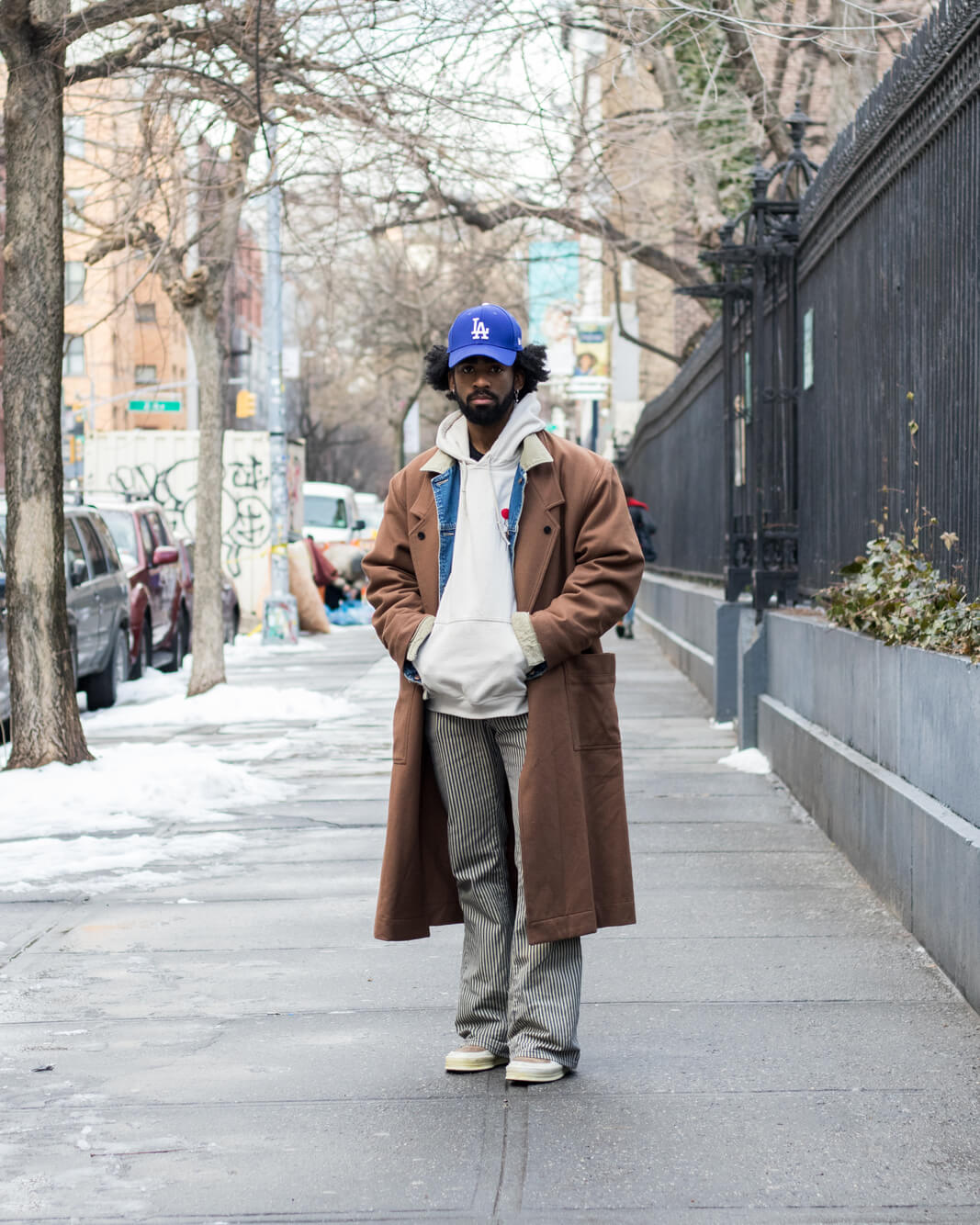 How did you get into photography & shooting street style?
"Honestly, I got into photography through Instagram. I was transitioning from High School to College and Instagram was the new hot app. I was constantly intrigued and filled with inspiration by how people chose to showcase their outfits. I took my inspiration into action and began posting my own photos of my outfits. I had friends that would help me out and take my photos but my eye was very specific, so it was never quite right. I was tired of settling so I began just taking photos of other people instead. My photography took to street style through the inspiration I got through Tumblr. I immediately knew that one day I wanted to create really cool candid moments that were fashion focused and God began to place me in environments where I exercise my gift."
What usually catches your eye when you are shooting?
"When I'm shooting, I always look for creativity. Im looking for the people that are doing things that are a little outside of the box. Just as much as I look for inspiration through my lens, I want people to get inspiration from my work."
How was Paris this past fashion week?
"Paris was amazing! This was my second time shooting Paris Fashion Week and my first time shooting Men's Fashion Week. Being in Paris is an entirely different experience. The style is so organic and refreshing. Europeans are always just a tad bit ahead of the curve, and its really inspiring to see it first hand."
What has been your favorite moment since you began shooting street style?
"My favorite moment had to be my first time experiencing fashion week! I traveled to New York in September of 2018 to experience NYFW for the first time, and I'll never forget the feeling I got when I arrived at Spring Studios to shoot the exit of the Self-Portrait Show."
How would you describe your personal style?
"My personal style is adaptive. I dress according to my mood, so its always changing. I can go from wearing a suit and sneakers to bell bottoms with boots and a vintage t-shirt. I am always receptive to new style inspiration and I enjoy taking risks."
What are some of your favorite pieces in your wardrobe currently?
"Currently, my favorite pieces are my Rick Owens Dunks, my black leather chaps, tan pinstriped bell-bottoms, and my Loewe Dinosaur Sneakers."
What brands are you feeling lately?
"My favorite brands rarely change but I've been a huge fan of Loewe, Dries Van Noten, Sacai, and Rick Owens."
Any goals for 2019?
"2019, I'd like to move from Atlanta to a new city. I'd love to continue to extend my travels for Fashion Week, including Milan Pitti Uomo, and expand my knowledge of fashion and my personal style. I aspire to inspire on an even larger platform and lead more people into being comfortable in speaking out on their faith in Jesus."
If you could give one piece of advice what would it be?
"My piece of advice is to find out what your purpose is. Within finding your purpose, always surround yourself with individuals who are at a higher level than you. Never envy the people who are where you want to be and instead use it as inspiration to learn form them. Above all else, love!"
See Justin's Street Style Photography here.