BARE KNUCKLES Presents Collection 2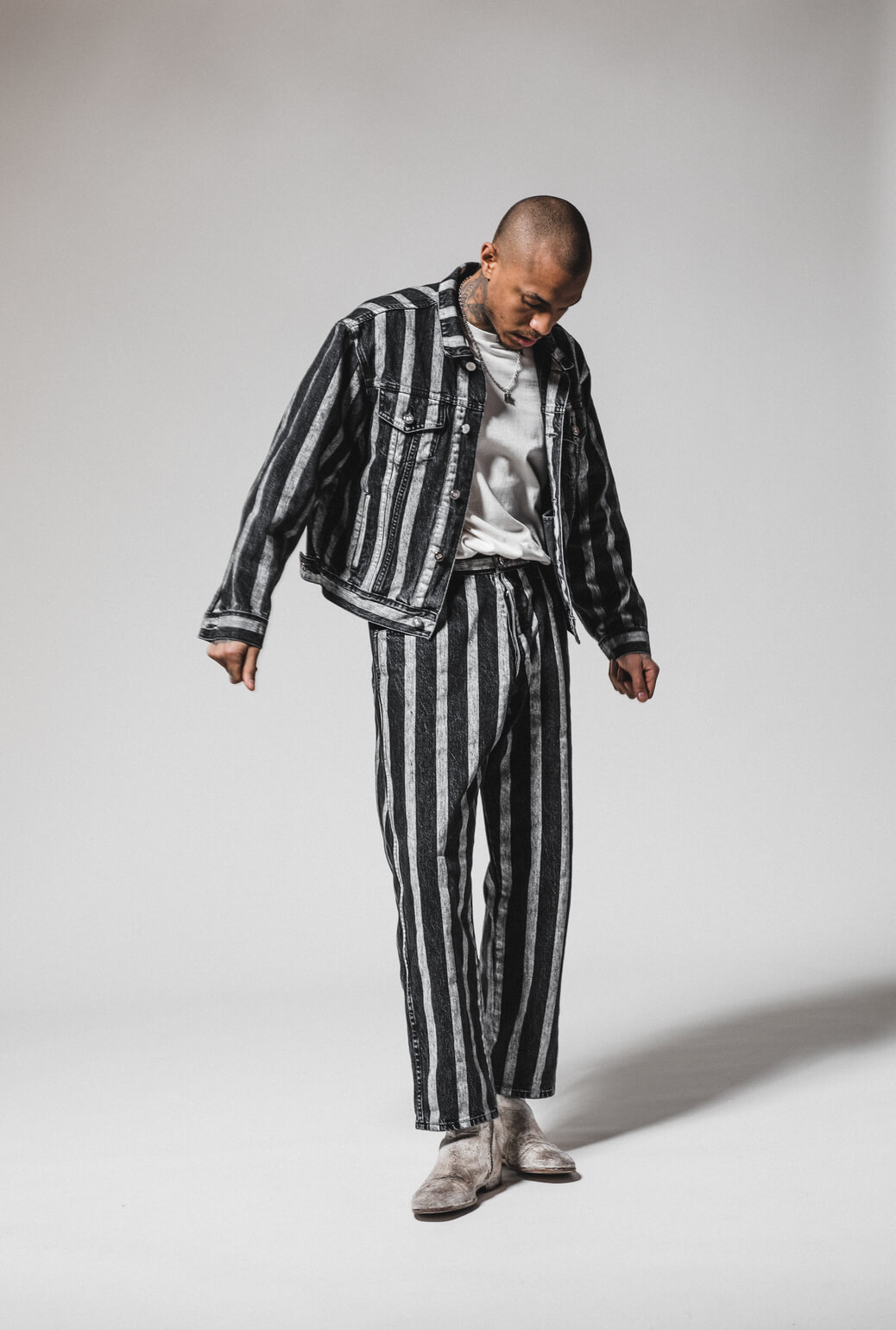 Following their highly successful first collection, released in May of 2018, Jacob Keller & Cole McBride are back with the latest line for their Portland-based brand, BARE KNUCKLES. Collection 2 builds upon their first by offering updated cuts, washes, and new fabrics. Their popular striped denim jacket has received the grey treatment, with an updated color-way and matching trousers. The hoodies and tees are first pigment dyed and are then sun-dried on the roof of the factory for 3 days to create genuine fading. Tees are single-stitched, paying homage to vintage tees from the '80s & '90s, a medium that both designers have always been inspired by. The cropped cashmere sweaters are double knitted; the denim has been washed in enzymes & clay to give each pair a unique patina. Every piece in the collection is constructed of Japanese fabric and manufactured in Los Angeles. In addition to clothing, BARE KNUCKLES offer branded jewelry this season, made from .925 sterling silver, featuring BK rings, necklace, and earrings.
Keller & McBride have expanded their offering and developed a similar but different aesthetic for Collection 2. Featured in our Top Designers to Watch in 2019, the duo lives up to their title.
Be sure to swipe through the entire collection and see the pricing of each piece below.
Collection Two launches on www.bareknuckles.co on 2/10/19 at 12 PM PST.
Safety Pin Bomber Jacket - $425
Striped Denim Jacket - $300
Cropped Cashmere Wool Sweater - $380
Mesh Tactical Vest - $190
Striped Baggy Denim - $260
Clay Washed Skinny Denim - White - $275
Clay Washed Skinny Denim - Black - $275
Tactical Cargo Pant - $350
Sun Dried Hoodie - Black - $235
Sun Dried Hoodie - White - $235
Inside Out Tee - Tan - $115
Inside Out Tee - Black - $115
Inside Out Tee - White - $115
Triple Pendant Necklace - $230
Branded Ring - $150
Single Dangle Earring - $70