The Top Nightclubs in NYC for Industry Tastemakers
It is no secret that New York City is home to the best food, street-smart style, and an unlimited supply of nightlife energy. Every night is a party at a different club that almost always ends up being a 4 AM drunken Uber ride home. Considering the city has such a diverse crowd of people who have different interests, certain clubs tailor to a particular audience over others. We have narrowed down the list to the very best clubs for anyone involved within the fashion industry or that particular lifestyle.
Connected to the the 11 Howard hotel, the Blond is essentially a luxury hotel lounge bar turned night club after 11 PM. Typically the music varies from hip-hop mixed in with some classic throwbacks. Being one of the hardest doors to gain entry, the Blond caters to models, cool kids, finance big wigs, and even plays host to multiple fashion week after parties. If you plan on attending the Blond for the first time make sure you are with more girls than guys (as for any club in NYC) and that you are nice to the door guys and security. Just because you know about the club doesn't give you entitlement to go in, its all about building a relationship.
Opened in 2014 by The Butter Group, Up & Down has become one of the most popular night clubs in New York City for a couple of reasons. The first being that they almost always have a celebrity performances on a weekly basis, secondly they attract celebrity clientele, and play host to many after parties & album releases. Chase B's "Weekday Warrior" night has become one of the more popular parties in the city, and I believe Up & Down is a big reason for the success of Sheck Wes's "Mo Bomba"," considering they have been playing it since the drop. Gaining entry can be difficult, but not impossible, just depends on the night and who might be performing.
Standing for "One of a Kind" 1OAK needs no introduction. 1OAK is one of the most exclusive clubs in the world with locations in NYC, LA, Vegas, Dubai, and Tokyo all of which drive celebrity and high-end clientele. A typical night at OAK might include seeing the Migos at a table with founder Richie Akiva, or Rich the Kid performing "Plug Walk" upstairs while resident DJ, Chase B blasts "Sicko Mode" at the private downstairs section. OAK is much more spacious than its sister club Up & Down, but provides similar crowds, music, and celebrity star power. The 1OAK brand has been on top of nightlife in New York for quiet some time, and I don't see that changing anytime soon.
Connected to Tribeca's Roxy Hotel, Paul's Baby Grand is definitely one of the most unique night life experiences out there. Featuring vibrant walls and seating paired with a classic styled cocktail lounge, Paul's has probably the most fun and interesting crowd New York City can offer. The music is typically more dance centric and less Hip-Hop, which is good switch up from the day in day out track lists of most of the clubs for-mentioned. One of my favorite things about Paul's is that at some point in the night they bring a ladder to the middle of the dance floor and manually hang a massive disco ball which causes the entire club to erupt. Paul's is known for their Wednesday Night party, so if you wanna check it out, I recommend hitting it up on any given Wednesday.
Public Hotels (Arts & Rooftop)
One of hotelier Ian Schrager's latest projects, Public Hotels in the lower east side offers a variety of luxury entreatment throughout the hotel. The Rooftop boast floor to ceiling windows providing an unparalleled view of Downtown Manhattan"s Skyline with a full outdoor patio attached. Downstairs at "Public Arts" you will find a much more spacious dance floor with a fully accessible 360 degree bar top. Public is one of the most "all-inclusive" hotels in New York because of the multiple clubs and amenities within its Christie St. location.
Rose Bar at Gramercy Park Hotel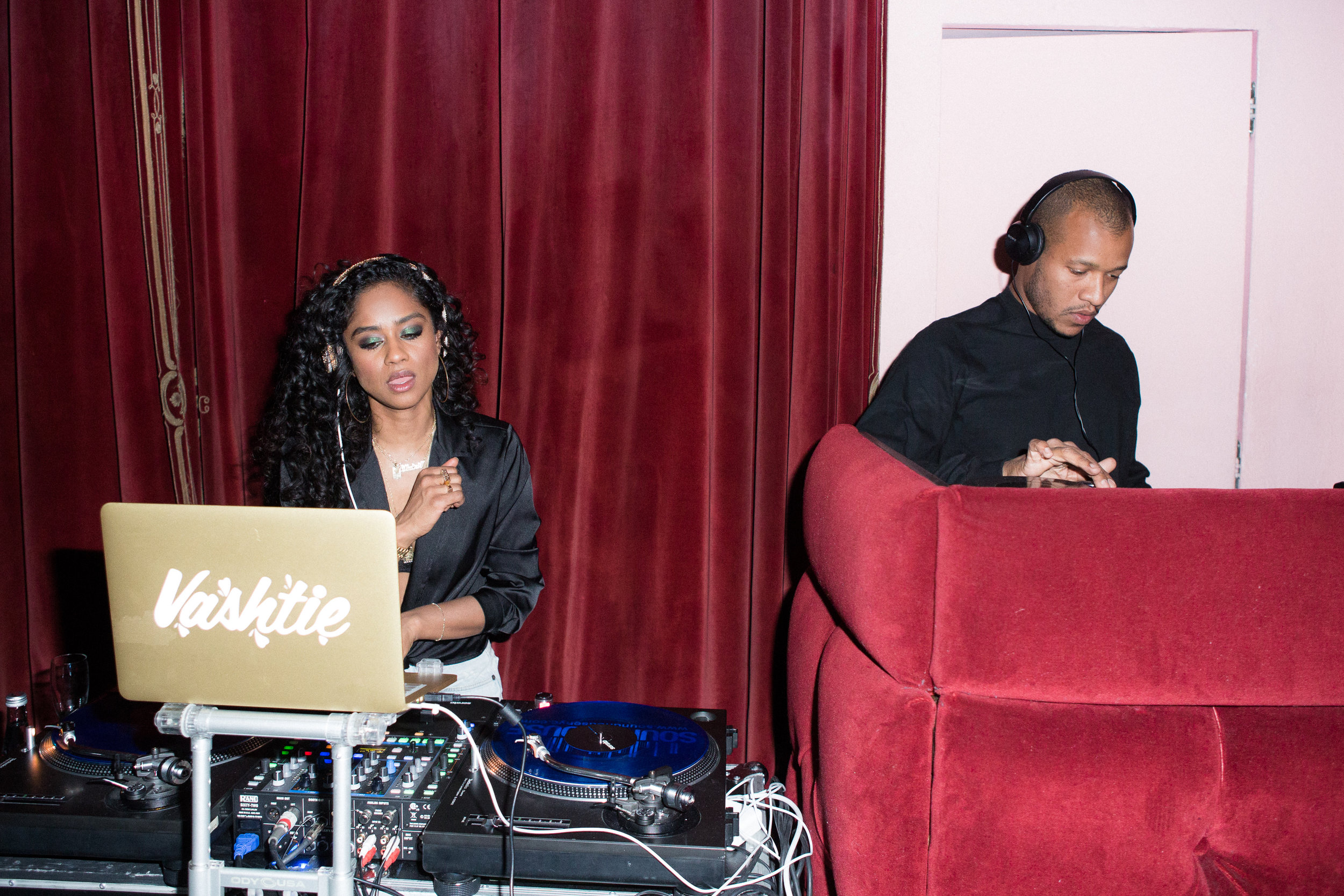 Gramercy Park Hotel's "Rose Bar" has to be one of the best club/lounges in Manhattan. Featuring rich red interior accents, a huge fire place, and some of the most iconic artworks from the likes of David La Chapelle & Damien Hirst. Rose Bar like the other clubs on the list plays host to fashion week after parties and attracts high-end clientele due to their exclusivity and luxurious aesthetic. The Rose Bar managers can be found wearing Saint Laurent style wears, and topped off with a custom Nick Fouquet Gramercy Park exclusive hat. Highly recommend hitting Rose Bar for a pre-game drink, or a late night rager, it works for both.