Coke Skinny: A Pre-Game with Designer Alexander DiGenova
We recently caught up with our close friend and designer Alex DiGenova about the upcoming release of his highly anticipated "Coke Skinny" Collection. Alex has been designing for a couple of years now and we have seen his brand grow from a small label to now a label that has an international stockist as well as celebrity co-signs. In this very "on brand" pre-game interview before a long night of partying Alex sat down with us to discuss the current and future state of his eponymous label. Alex's "Coke Skinny" Collection will be dropping next week on his website. In the meantime, be sure to check out the interview and imagery below.
Hey, Alex first off I want to thank you for pre-gaming with us to further explore your designs for SS18' and future collections. For those who aren't familiar with your brand could you give us a brief introduction?
A: Yeah, so I'm from LA currently living in New York. With the AD brand, I'm looking to embody a new style of feminine menswear. The brand focuses on skinny silhouettes with an authentic rock and roll edge, heavily inspired by the downtown New York scene.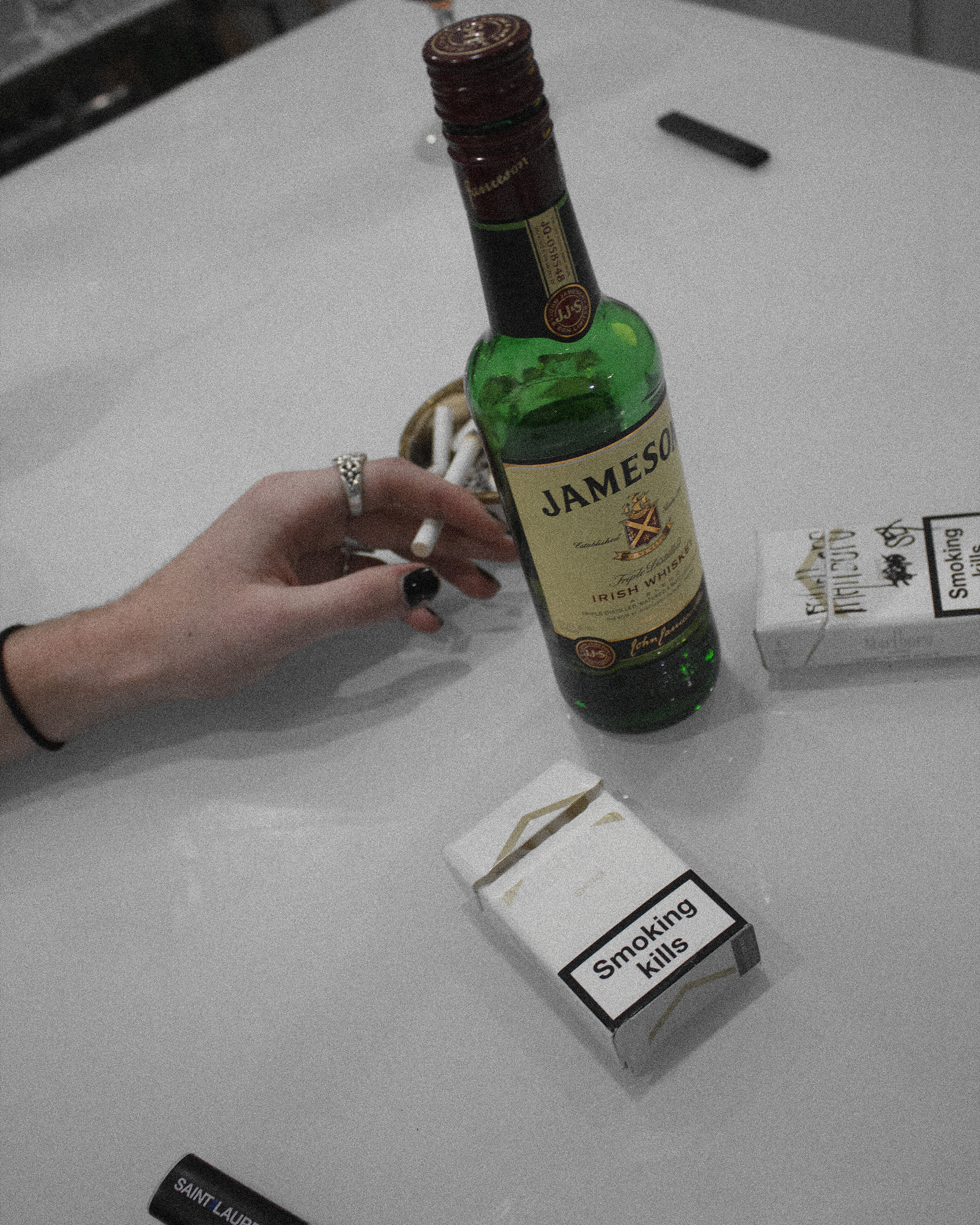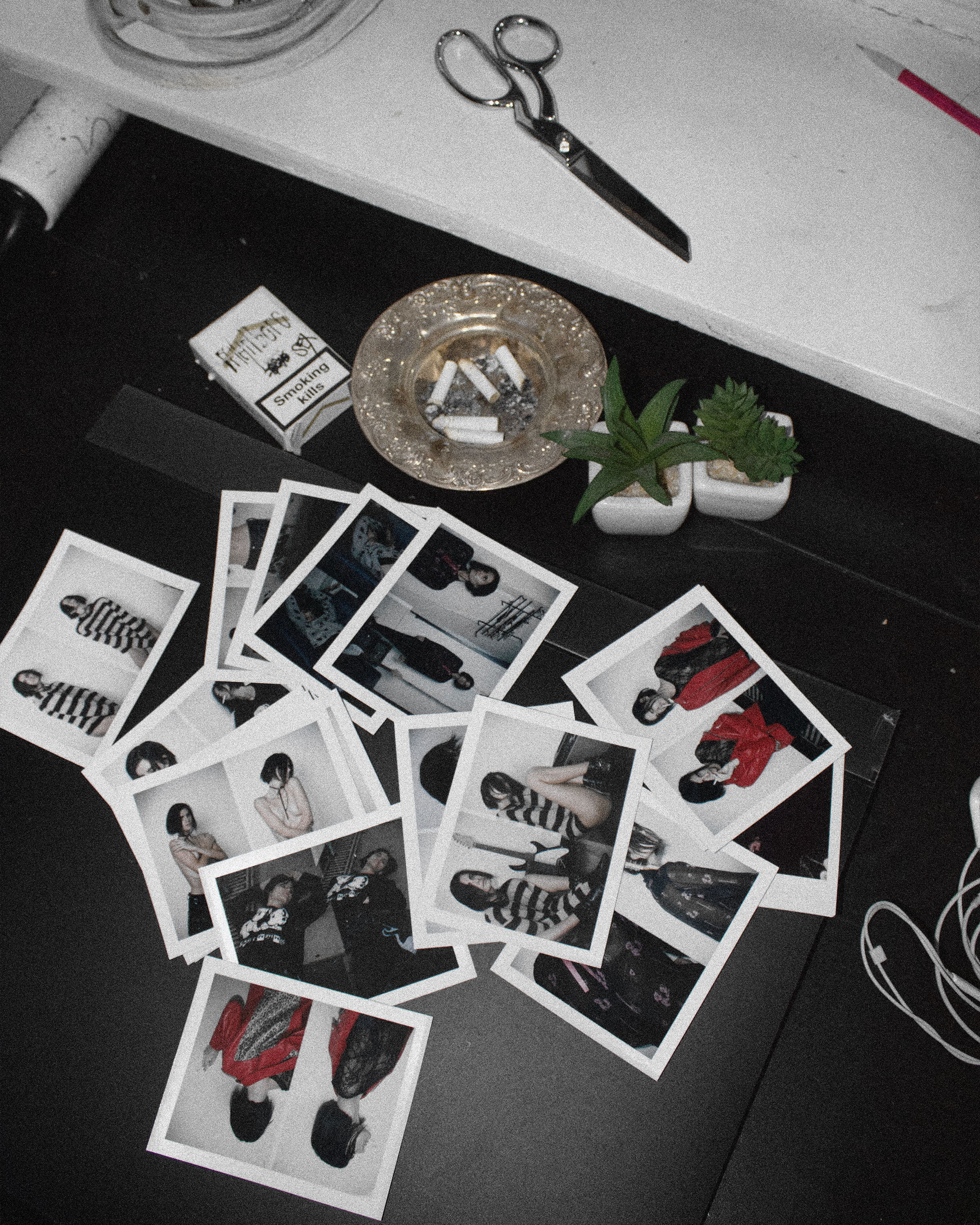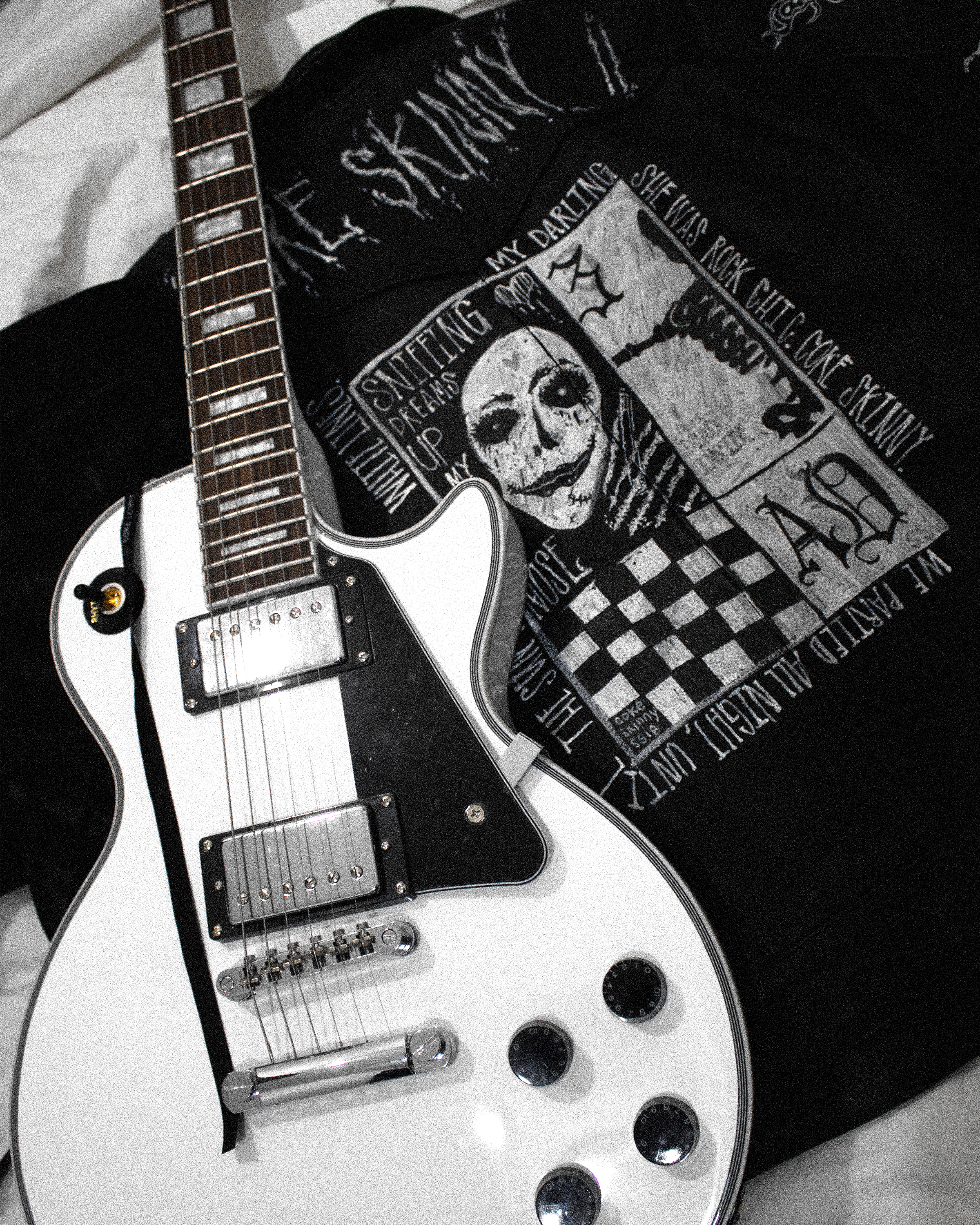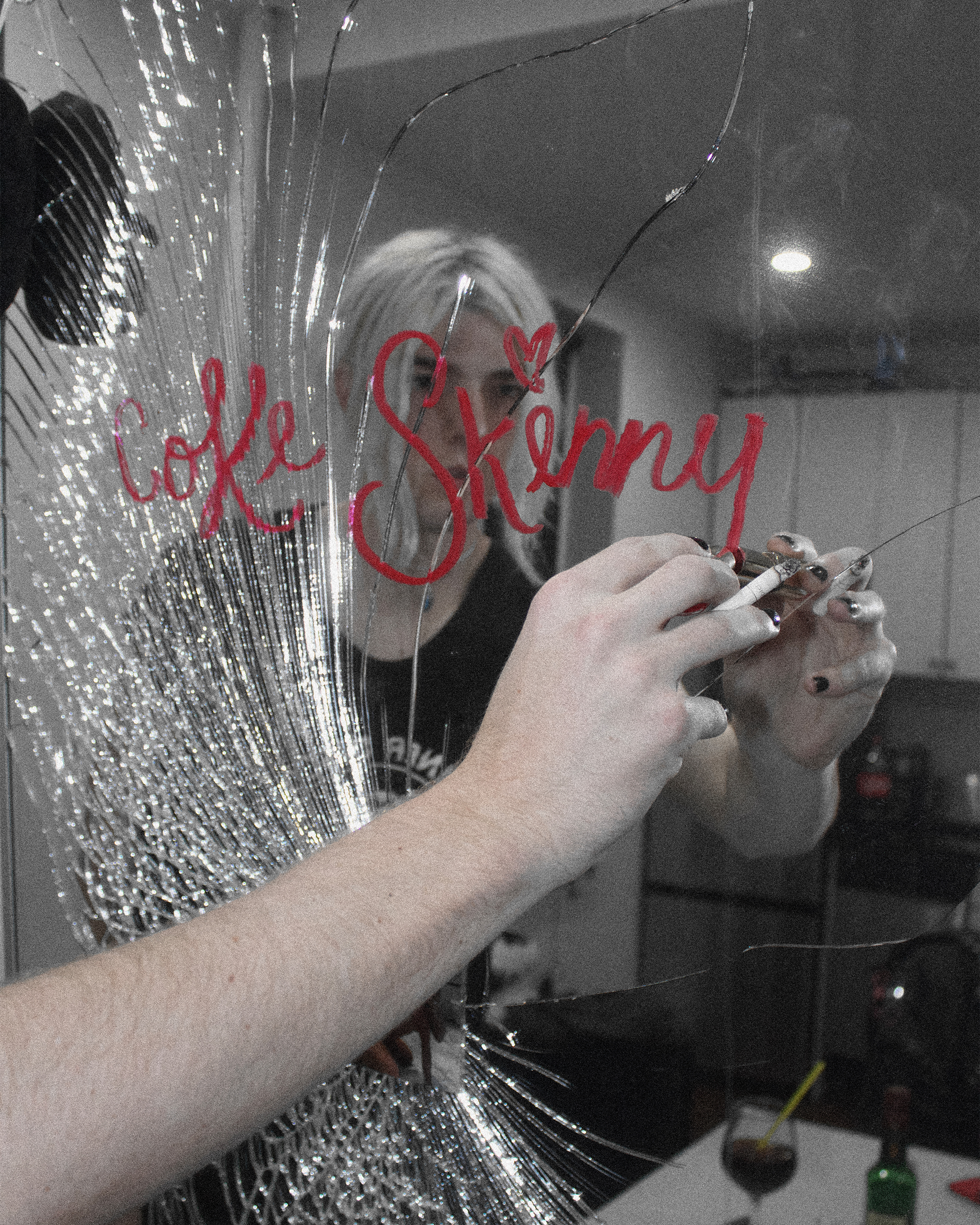 What is your current outlook on men's fashion, do you think the rock n' roll aesthetic has evolved, or will it always remain a classic look?
A: I think its combination. It will always be a classic look for me, a biker jacket or trucker jacket etc will never go out of style. I'm trying to put my own touch on a rock silhouette and keep the menswear more feminine to differentiate myself from other designers.
What are some artists, musicians, or life experiences that inspire you?
A: I love Sky Ferreira and she has definitely been an inspiration behind the AD look. Others I'm fucking with musically right now are Harry Hudson, The Weeknd, Roy Blair, The SWMRS, Avril Lavigne. For a life experience, to help tell the authentic AD experience you'll probably see me out with Waz on a bender every once in a while. Lastly, I'm really into Ligne Roset (furniture designer) and Louis Icart (artist).
What were some of your main influences for Coke Skinny?
A: I really had designed the collection what seems so long ago, was a bit late on delivery but I'm only 21 so I'm going to fix that next season. I would have to say this collection was primarily inspired by personal experiences going out downtown. Maybe even some ex-girls lol?
What is your favorite piece from Coke Skinny?
A: Favorite piece probably has to be my custom painted AD Perpetual Leather because I wear it the most. It's just a really easy piece to wear it goes with everything I have in my closet.
We have seen Blackbear, the Jenners, and Luke Hemmings wear your clothes how does that feel to see influential people wear something you created?
A: It's really cool especially because all of the people that have been wearing AD have a cool personal style that mixes well with AD. But yeah, that Kendall moment at Patron of the New when she asked for a jacket was really crazy for me.
Who would you like to see wear AD in the immediate future?
A: Well we never got that photo of Kendall in the "That's cool baby jacket," so I definitely I have some pieces from our AW18 collection that I want to see her in. But Jesse Rutherford, Mick Jagger no cap, The Weeknd, and Sky Ferreira. Oh and Justin Bieber when he re-bleaches his hair.
What are some of the main things in your closet that are essential to you?
AD: Saint Laurent French 60 boots, AD Rock Skinny jeans, and a musty vintage t-shirt is my uniform. With whatever AD jacket that goes well.
What are 3 things that you want to buy in the near future outside of fashion?
AD: 1. Full Ligne Roset 4 piece sectional togo set. 2. I really want an ICart etching. 3. Lastly an entire Hedi Slimane anthropology coffee table book set.
How has going out in Paris and New York changed your branding and outlook on fashion?
AD: I don't know if it really changed my outlook on fashion but its definitely an important factor of the AD brand. I think just going out and seeing everyone in that scene helps tell a more authentic story for what the AD brand will become in the future.
What about doing the whole showroom thing in Paris? Tell us about that experience.
I'm really in love with Paris, showing our AW18 collection there was so much fun. My international sales team Nikka and Kai really held it down for a great showing & a bender. I might even move to Paris in a few years.
What can you tell us about your current collection you are working on?
I'm currently working on our AW18 collection, its titled "GLAM NIGHT". I don't want to give too much away but we already shot the campaign. I'm going to roll it out like right after Coke Skinny drop. The campaign is all shot on an original 60's polaroid camera it's something else.
What stores are you currently stocked in and when will Coke Skinny drop on your webstore?
AD: SS18 "Coke Skinny" collection will be at Luisa Via Roma & Ayin Japan and my webstore within a week or so.
Lastly, Alex where the fuck are we going out tonight?
AD: Blond, then probably to Casa around 3 am, Safe and Local lol