Store Feature: Horror Vacuo
When it comes to archive fashion, you aren't able to walk into a brick in mortar space and clutch a sweater from Raf Simons's 2003 "Consumed" collection, unless you happen to be at an all white shop in Los Angeles, California called Horror Vacuo. With the resurgence of rare designer pieces thanks to the likes of Grailed & David Casavant, men have become utterly obsessed with archive Raf Simons, Helmut Lang, and Undercover-just to name a few. This obsession is mostly fed through online hunting and filtering, but there is little to no interaction with these rare pieces in real life. Horror Vacuo has filled that void in LA by opening up a small shop that houses some of fashion's ultimate grails.
We recently caught up with our good friend Kel Saborough, store owner of Horror Vacuo, to discuss archive fashion and what his shop has brought to the Los Angeles retail landscape. Be sure to check out the interview and photos of the store below.
How did the concept of the store come about?
"It's quite simple, I sell articles of clothing I like and/or can appreciate. In addition, provide a small shop where others who share a similar passion can walk into.
"Horror Vacuo derives from "Horror Vacui" which means 'fear of space'. The entire space is white to pull away from any distractions from the pieces"
What is the goal of the store?
"To make a space where people can come in and feel, try on and talk about pieces that are more or less available only online in niche communities.
Initially, when starting the store I was told to move to New York as its "hard to educate LA with fashion". The next milestone is to create another small space in addition to the store with a small library of books, a physical civic center to congregate for fashion/streetwear/design with other like-minded individuals."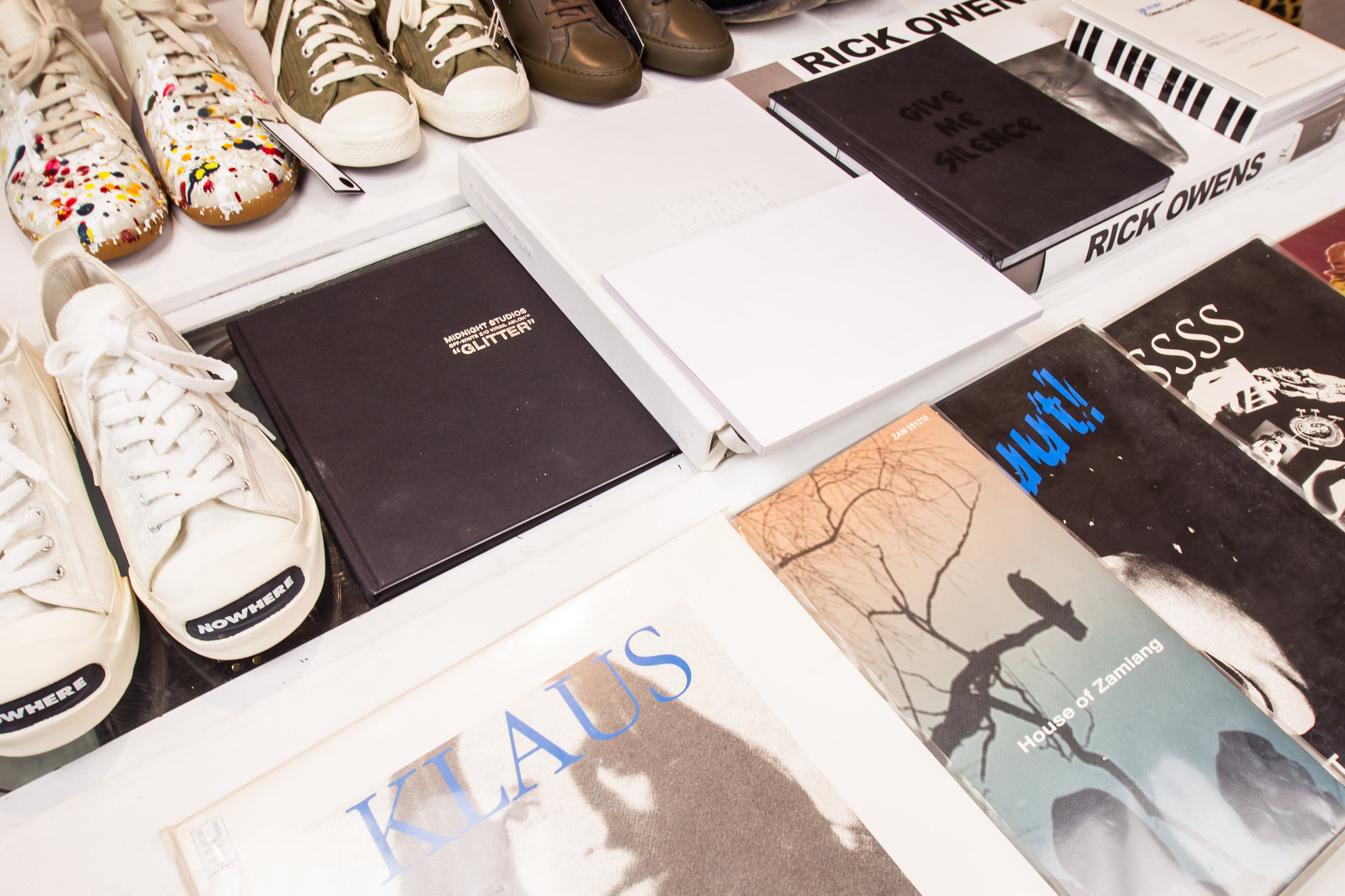 How has the reaction been?
"The response so far is amazing. There are "select shops" like Horror Vacuo in New York or Tokyo but not so much in LA. On opening day I didn't expect anyone other than my friends to show up, but the building was flooded. I didn't even think to get a cash drawer so I had to substitute it with a solo cup for the night. Its good to see such an audience is well and alive in the city of angels."
What are some of the brands/ designers you currently carry?
"I carry pretty much anything I like, Rick, Raf, Craig Green, Vivienne Westwood, Greg Lauren, Margiela, Undercover, Yohji, Nigo era Bape, by Walid, Visvim, Lad Musician, Helmut Lang. Some are archival, others newer or obscure."
How has the "archive wave" affected your business?
"Surged our numbers quite a bit, but we try to be a bit modest with at least some of the hotter pieces. It's also pretty unpredictable. What's more, fun is picking out pieces from the haystack as to what I think lacks attention, showing people said pieces and gaining the credit that it deserves."
What are some of your favorite pieces you have available?
"We have the Raf "may the circle be unbroken" hand painted hoodie in Sz 50 that I adore. 85s from Undercover. AFFA m-65 jacket. DS Nowhere Bape x Undercover shoes. FW03 Junya Deconstructed Patchwork sweater. A Margiela tee without a bottom hem, blank tag. The ethnic rider from Undercover. Hermes zip up hoodie. Ann Demeulemeester abstract leather jacket."
I also heard you guys were potentially getting a rack in 424, any word on that?
"This isn't confirmed but I did talk to Guillermo about this and he's open to the idea, I just need to show him the rack."
What has been the best experience of having the store?
"Cultivating a community. Repeat customers tend to come in and meet other repeat customers and stick around, connect and chop it up. This is a byproduct of operating Horror and was completely unintentional. It's nice. It's good. That's something I can't put a value on."
When did you open and where it is located?
"We opened around mid-January. We're located at 5208 W Pico Blvd, Ste 10 LA, CA 90019. We're the unit all the way in the back."
Any plans for the future of the store?
"The building where the store is located I luckily own. It's a small complex with multiple offices and a small plaza in the middle. I'm hoping to take this building and make it a place where people can hang out, buy/sell/trade get some coffee and kick back. A small place to chop it up, shop and chill. Each "office building" will consist of a popup or store. This is definitely down the road and will take time but we're making small steps."
Big thanks to Kel and the entire Horror Vacuo team. Be sure to shop their archive online at Horrorvacuo.com, and if you are ever in LA or live there currently be sure to stop in and check out some of the rarest pieces in men's fashion.