Fashion Moves Forward's Summer Style Guide
As temperatures reach the mid 90's in NYC (and other places alike), it is time to put away your leather jackets and heavier weight jawnz in order to survive the most unbearable season in fashion. Summer presents one of the hardest challenges to be fashionable while not bursting into flames as soon as you take a step outside of your nicely air conditioned apartment. We at the FMF office feel your pain and know it can be difficult to get fits off when it is sweltering hot outside. I remember before I spent my first Summer in NYC I once thought "oh Kanye can wear a sweatshirt and denim in the Summer in NYC, it must not be that hot." Boy was I fucking wrong. You walk outside for 2 seconds in your lightest weight denim and you are sweating bullets fam. But of course, people like Ye are going from AC to Uber without having to experience the Summer heat. So in order to get some fits off this Summer, we put together this sort of outline for you to be fashionable in Summer without having to suffer. We made sure to cater to a variety of styles, but remember this is an outline so feel free to experiment and keep it comfortable because when it comes down to it, you don't wanna be getting your jawnz all sweaty. So be sure to read through and comment below some of your favorite Summer tips to getting fits off.
When it comes to Summer time flexing, this is an area where you can really have fun and get some fits off. Nothing screams Summer like a nice silk or linen shirt. They are light weight, so they are ideal for layering, and they also are usually more colorful which is good because I know all you motherfuckers stick with the all black look (same here lmao). But this Summer I am on the hunt for the perfect silk shirt. Whether it be a floral option from Gucci, Comme Des Garcons or Supreme or an obnoxious loud Versace printed shirt, I am game for the flashy silk shirt wave. Finding the right one for you can offer up a challenge based on your personal style, but be sure to check Grailed and search "Silk Shirt" every day like I do and I am sure you will find something worth your hard earned cash. Here are some good examples from Gucci & Blackfist.
Probably one of the most important elements to executing a Summertime fit is a good t-shirt. Whether it be a loud graphic tee from Enfants Riches Deprimes or Supreme or a simple co-mix tee by John Elliot, it is important to have a variety of tees that you can rotate throughout the Summer. Your Summertime wardrobe will mainly consist of t-shirts because it is so brutally hot and jackets are going to be out of the question. So whether you choose to go loud or simple, make sure to have a variety this Summer. Some good brands we recommend are Supreme, Enfants, Midnight Studios, Rick Owens, John Elliot, Off-White, Palm Angels, Palace, and in all honesty Uniqlo (for the basics).
I know what you are thinking...."Shorts? I hate shorts because my legs look weird fam." In all honestly, I am right there with you on this belief. Shorts present a difficult challenge when trying to figure out how to style them, and it is even harder to find shorts that don't look ridiculous on you. However, Summer is hot as shit, and if you plan on walking anywhere, you better have some sort of short on because otherwise, you might combust into flames on the spot. My suggestion for this Summer comes down to a couple of different styles. Personally, I want to go more fitted this summer, considering last Summer I rocked Rick pods and sheer tanks every day, I think it is time for a change personally. However, if you want to be a full-on Rick disciple this Summer, then go for it. For my guys who want to go with a little more clean LA "prep" look, I recommend any Gucci short available. It is short, silky, has animals on them, and screams I am rich af. You can't go wrong with a short silk short and a fitted white tee. It is low-key a high-end version of a frat look but elevated. If either of those isn't your thing, you can always cop a pair of sweat shorts. They are easy to wear and basically go with anything. When it comes down to it, you want to have at least one pair of shorts that you can rock on those days it is unbearable outside. Below are some examples from Rick Owens, Gucci, and John Elliott.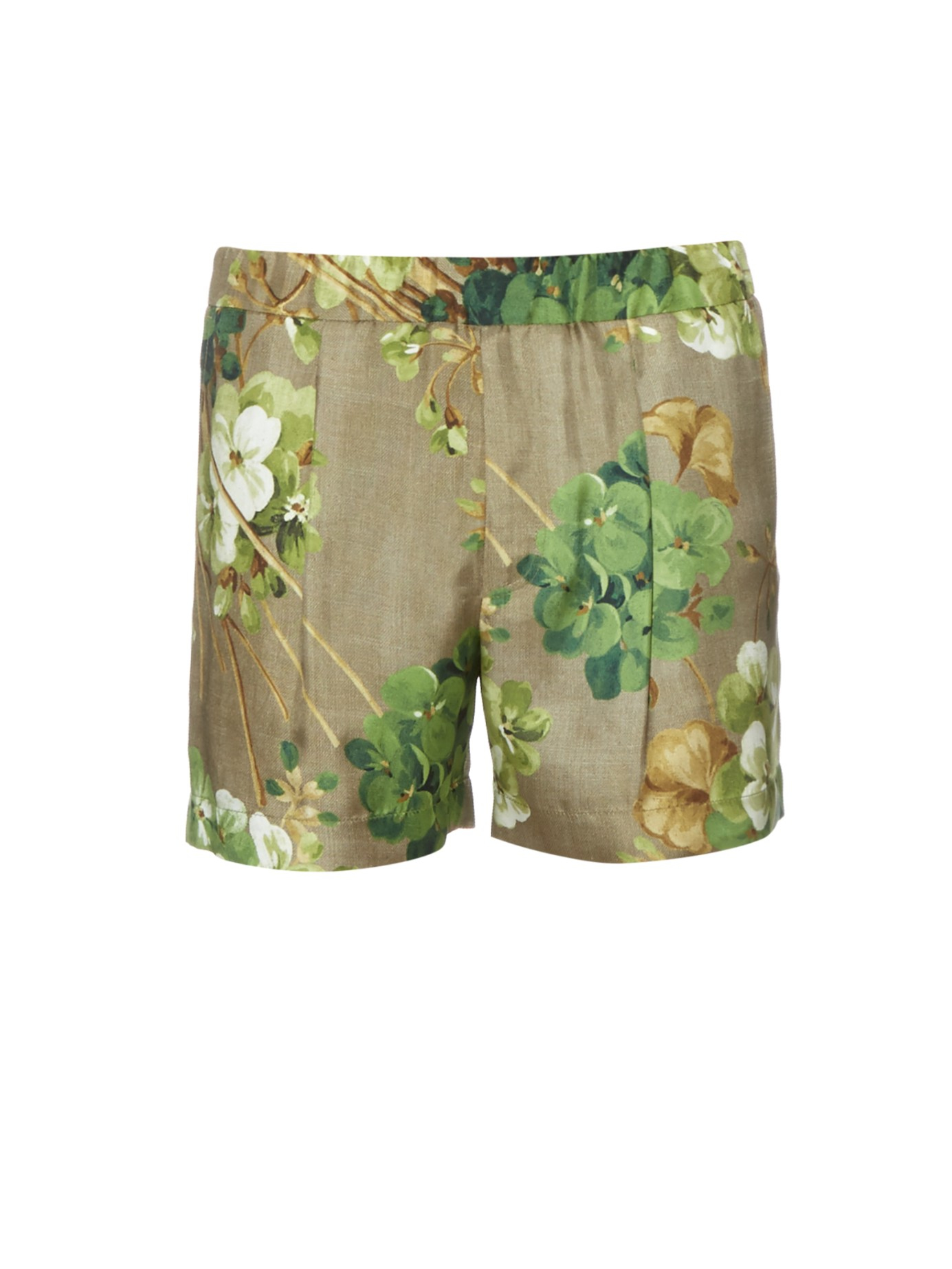 Alright, this is where it gets easy fuckers. It is no secret that distressed denim has become a staple in the modern man's wardrobe. It seems every label on planet Earth makes a light-wash distressed denim, and I am sure you already own 3 pairs already. So if you do already own some distressed denim, be ready to break them out because it is that time of the year. But if you are currently searching for the right pair among the sea of endless options I have a few recommendations for you. Saint Laurent has some of the best manufactured distressing and the fit is obviously very tapered, so that has to be an option. Secondly, Amiri jeans are lightweight and are shot with a fucking shotgun, so you won't find a more breathable denim on the market, that is an option to consider. Lastly, for my guys into the archive or Japanese fashion, Undercover denim has very good distressing and quality. There are plenty of other brands I could mention because they all make distressed denim, but some other options include En Noir, John Elliott, RTA, Balmain, or even Julius.
So if you are like me and can't find a pair of shorts that don't make your legs look skinny as fuck, you should definitely cop some cropped trousers. Cropped trousers are great because they highlight a nice loafer, low-top sneaker, and or a sharply cut derby shoe insanely well. There are a lot of options based on print, material, color, and fit. Some cheaper options I recommend are ASOS or Topman because they already come pre-tailored and are affordable. More high-end options include Second Layer, Gucci, Thom Browne, or Undercover. Another idea I recommend is copping a loose fitting luxury trouser for the low (say Dolce & Gabbana or something) and just get them tailored skinny and cropped. There are a lot of options for this look. Skinny crop or baggy crop and everything in between, if done right this could be a great look for a hot ass Summer day.
Summer time is always a good time to break out some nice low top sneakers. Paired with a nice pair of cropped trousers, shorts, or even a slim tapered pair of denim, you can't go wrong wth a nice low top. Finding the right kicks for you can be a challenge because your shoe game can literally make a fit lit or a brick in a matter of seconds. In my honest opinion you should cop a low top pair of Vans just to have a go to, then you can expand off of that. Gucci sneakers are a little flashier and on trend, so that route isn't a bad one to go down either, they just limit you slightly because they demand so much attention that your outfit won't get as much love. If you are going with something flashy like Gucci, you should either go super loud with the entire fit or just make the shoes the highlight of the entire outfit. Other options include Maison Margiela Gats, Common Projects, Rick Owens Geothrashers, and any other dope Adidas or Nike releases.
I grouped other shoes into one category because there are countless options from loafers to Chelsea boots and everything in between. As many of you know, the Gucci loafer has become one of the hottest shoes on the market because of its casual yet luxury maximalist features. It is without a doubt it is our pick for the best Summer shoe of 2017. However, loafers aren't the only shoe you could be flexing in this Summer. Chelsea boots from Hedi era Dior & Saint Laurent are always a good option for the modern day rockstar. Having a nice tailored pair of boots with a slim stacking pair of jeans is one of the best looks in men's fashion. Other options that I highly recommend are Rick Owens Dunks or Ramones because they are recognizable and look great with shorts or denim. Other options include Jordans (always a classic), Fear of God sneakers, Thom Browne derbies/ boots, and even Dr. Marten derbies for a cheaper alternative.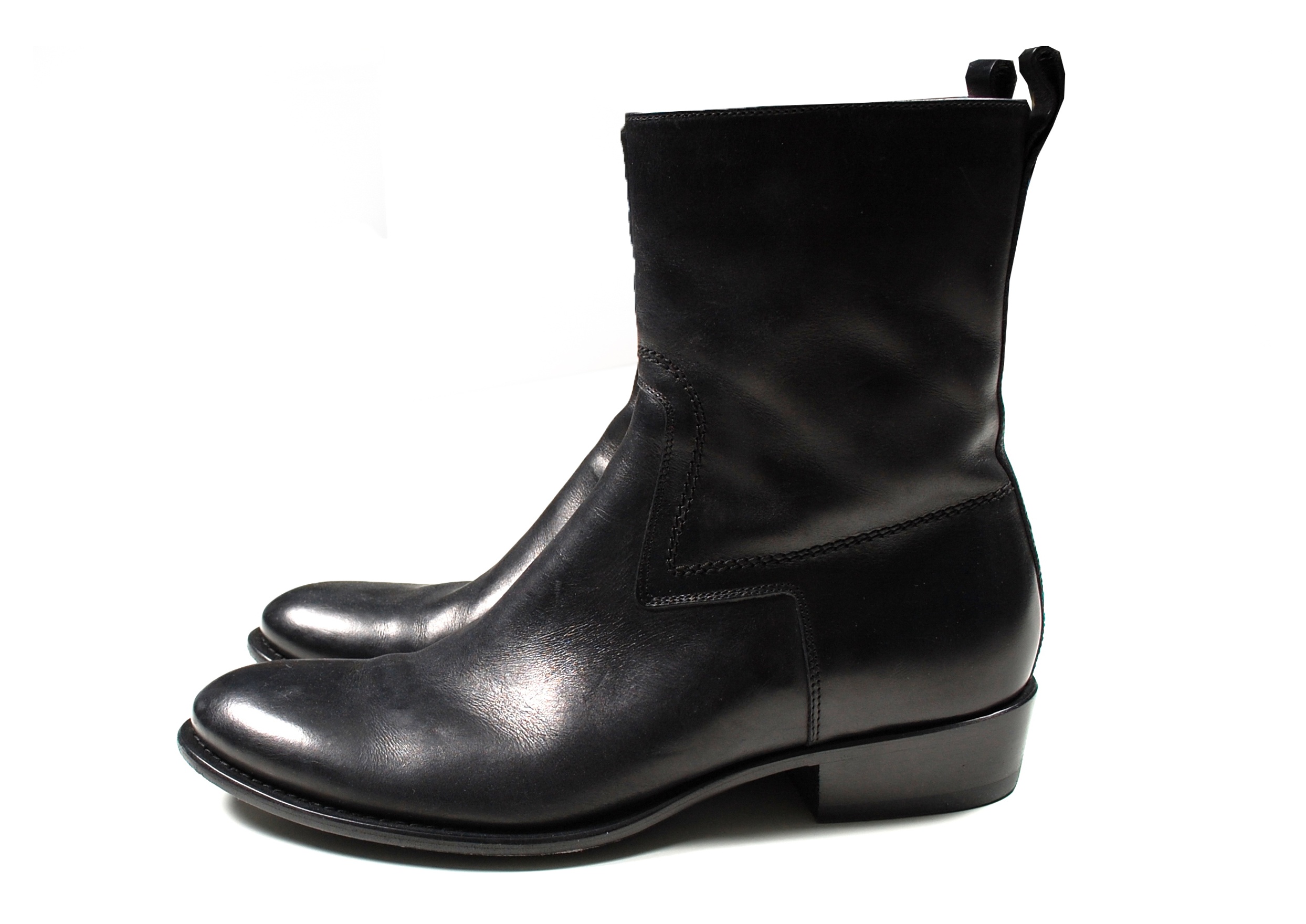 I hope you guys enjoyed our little Summer time flexing guide and have found some inspiration. Like I said before this is an outline and feel free to switch it up and try new things this Summer, and remember "with great jawnz, comes great responsibility."