Designer Profile: Raf Simons
When Kanye West was awarded the Vanguard award in 2015, in typical Kanye fashion, that is to say in a clusterfuck of different topics, a couple of lines in his speech insinuated that the youth of today are the future. You're probably thinking, "no shit Sherlock, it's the natural progression of life. Get Kanye's narcissistic shaft out of your throat, you twat." However, that's not quite what he meant. Sharing a sentiment that's been carried over for several years through media outlets such as Business of Fashion and expressed through music as observed throughout the emergence of punk, it's no surprise that the youth of today will have a definite impact on defining the future. As such, youth-driven art in a multitude of forms have led to our current society, the likes of which include fashion designed by individuals infatuated with the youth. I'm assuming you happen to be literate enough to have read the title of this article, so you must know where I'm going with this:
Enter Raf Simons, 1991, recent graduate in Industrial and Furniture Design from a college in Genk, Belgium. Initially working as a furniture designer for various galleries with Walter Van Beirendonck, a member of the Antwerp Six, the idea of becoming a fashion designer hadn't crossed his mind until he had been invited to his first fashion show. During a time when fashion was considered elitist and "snobby," for lack of a better word, the soon-to-be-fashion-designer's first experience attending a fashion show was in 1989 during the infamous Masion Martin Margiela's S/S '90 fashion show, widely renowned as a game-changer (more on Maison Martin Margiela here). Despite initially working with furniture, it wasn't until some peer pressure disguised as friendly advice encouraged by Linda Loppa, former head of Fashion at the Royal Academy Antwerp, that Raf Simons would start his eponymous label in September of 1995, making the Raf Simons label only two months older than me (P.S. send gifts).
Raf Simons' introduction to the world of fashion came through the form of a video showcasing his debut A/W '95-'96 collection. Following cues from Martin Margiela, Raf would follow the precedented anonymity and remain hidden backstage after all of his shows until his S/S '05 show which showed his models descending on a giant escalator, the likes of which eventually broke down, forcing him to present his face.
Raf's infatuation with the youth was made clear with his debut collection which showcased the preppy, schoolboy look a.k.a. the "Ivy" look and spun it into what it would look like had the rebellious youth had the chance to create it themselves. The "D.I.Y." grunge-inspired aesthetic was beloved by the youth while the critics admired Raf's sharp tailoring skills. Despite seemingly poking fun at parents through collections titled "How to Talk to Your Teen" (which by the way, make several good points for those who decided not to pull out), Raf Simons remained quite beloved. Much of Raf's earlier work can be described as a hybrid of youth culture and traditional clothing, featuring predominately skin tight clothing as opposed to the looser-fitting clothing of that time. In fact, Linda Loopa asked Raf Simons an iteration of the worst question any guy would want to hear, "[w]ow, beautiful, but Raf, aren't they too small?" Taking his youth-driven collections further, he would cast models from the street as opposed through a modelling agency and shaping his collections based on the feedback from the boys. Based on the critique given to him, he would only release clothing if it was well-received by the majority. In the words of the god himself, "If 20 said [your design is shit], you think: maybe this isn't what this generation is interested in." Now, if only more companies could translate feedback that well (we're looking at you, Niantic).
In bringing forth such collections, Raf unknowingly brought youth culture to the centre of attention in the fashion world. By setting the stage for reinterpreting clothing using influences that would resonate with both the youth the older audience, Raf Simons had created timeless clothing that would eventually go on to become some of the most coveted articles of clothing years down the line and fetch quite high prices. The shockwave created in the fashion world during the late '90s and early 2000s reach as far as contemporary fashion, seen in the collections brought forth by Kanye West for Yeezy Season and Virgil Abloh for Off-White. Now before you go ahead and crucify me for mentioning those two in the same context as Raf Simons, keep in mind that his influence is undeniably quite evident.
At the turn of the century, Raf Simons closed down his label and took a sabbatical that lasted only a year before it opened up once again with a new manufacturing deal with Gysemans Clothing Industry. Raf's return to his eponymous label was marked with a banger with his A/W '01-'02 collection "Riot, Riot, Riot," a collection that featured oversized looks and images related to Richey Edwards, a member if the Welsh rock band, Manic Street Preachers who disappeared in 1995. Having presumably exhausted his fascination with the skin-tight looks that defined his career prior, he opted for the oversized silhouette which he showcased in an industrial set complete with smoke machines and scaffolds. The following S/S '02 collection romantically titled "Woe Unto Those Who Spit On the Fear Generation… The Wind Will Blow it Back," would be considered one of the most influential shows of the 2000s, the influence of which was massive. Besides sounding like the most hardcore heavy metal song of all time, the show featured heavily military-inspired clothing, the models walked the runway with their faces covered and draped in clothing, the appearance of which was unsettling for many given the current state of global unrest at the time, despite the collection reflecting the stage in life when the youth become aware of the horrors of reality. This show embodied the turmoil that the world faced at the time, showcased using ideas of the youth coming of age. Quite beautiful but for real though, reality really does suck.
Raf's return to Americana would come with A/W '02's "Virginia Creeper," albeit with a slightly more sinister undertone. Imagine if the movie Cabin in the Woods was transformed into a fashion show. Complete with a red-illuminated atmosphere, the woods were filled with models showcasing university-branded sweatshirts and varsity jackets appeared underneath oversized ponchos put together with leather trousers and parkas. Picture this: a preppy fashion school had a field trip into the wilderness until tragedy struck and the students were stranded in the middle of nowhere with no way to reconnect with civilization. Several months pass and stories of what may have happened circulate until they reach your ear, sparking curiosity. As a result, you venture into the fabled woods only to find yourself kidnapped by the long-lost students who have adopted a cult-like mentality and perform a ritual dance around you. In the months that have passed, these students have abandoned the notion of order, as presented by their original clothes, and altered them to make them more rebellious and anti-conforming. That was pretty much the vibe that the show gave off.
Photos via in-the-name-of-raf Tumblr.
While Raf Simons was making a name for himself through his eponymous label, it wasn't until 2005 that Raf would challenge himself further by serving as creative director for Jil Sander. For the next 7 years, Jil Sander would be introduced to "feminine accents and fluid silhouettes," a transformation from its traditional minimalism. Raf's tenure at Jil Sander received industry-wide acclaim for his collections, and marked his first foray into designing women's wear. Even to this day, his A/W '08 "Marble" collection would spawn pieces that would go on to be one of the designer's most coveted on the market. It was under Raf's direction that Jil Sander introduced its diffusion line in 2010, Jil Sander Navy, a few years after Raf's own diffusion line was released in 2005, Raf by Raf Simons.
It was also during his time at Jil Sander that Raf debut original footwear under his own label, sneakers that would eventually go on to be coveted by not only fans of the designer, but also those invested in the sneaker game. The Vandals and the Velcro Straps would later become prominent features on several Instagram accounts all bearing the same caption, "Raf Simons, Rick Owens, usually what I'm dressed in."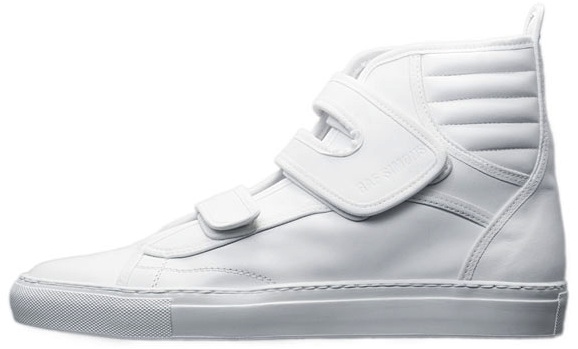 Photos via Upscale Hype and Sole Collector, respectively.
Not one to be held down with commitment, Raf Simons stepped down as creative director for Jil Sander just as he was appointed as creative director for Dior (P.S. the women's wear only, as the men's wear, Dior Homme, was/is still under Kris van Assche). Despite having already ventured into women's wear 7 years prior to taking his role at Dior, this was his first foray into haute couture, of which was well-received by critics for his A/W '12 collection. Raf's modernization of the classic Dior silhouettes and infusing them with contemporary art and new-age materials would revitalize Dior's image following John Galliano's dismissal in 2011 and Bill Gaytten's subsequent replacement. Continuing his ground-breaking ritual of shaking up the norms, Raf Simons cast Rihanna to be the new face of Dior making her the first African-American female model under the fashion house. Despite receiving great reviews form fans and critics alike, Raf Simons abruptly stepped down in October 2015 in order to focus on his eponymous label which stirred up conversation on the pace of fashion, as well as the time that a designer needs to put together a cohesive collection, of which Raf himself said that there was not enough of. More on Raf Simons' involvement with Dior can be seen in the documentary Dior and I, the trailer of which you can view below and watch in full here.
Photos via The Guardian.
My man Raf simply can't be held down however, as he recently took up the role of chief creative officer at Calvin Klein as of August 2nd, 2016. I know, I know, he just talked about how his desire to focus on his own label was the reason he left Dior, but his position in Calvin Klein will not be as hands-on as you might think. Instead, Raf will be handling the overall aesthetic and feel of Calvin Klein's brand image and all associated facets of the label.
As we near the end of profiling Raf's career as a fashion designer up until present day, let's take a look at some of Raf Simons' collaborative efforts throughout his career. Throughout his ongoing 21 years involved in the fashion industry, Raf Simons has quite the list of collaborative projects with several artists and brands alike. Make sure you have your sunglasses on, we're about to witness some blinding colourways:
Peter Saville (2003) - Music has always played a significant role in Raf's life. Whether it be the music itself or the album covers, Raf has never been secretive about his appreciation for music, often drawing inspiration for his collections from it in one way or another. One of his idols with regards to album art is Peter Saville, the artist responsible for Joy Division's Unknown Pleasures and New Order's Power, Corruption, and Lies (of which Supreme utilized for their own 2013 collection), so when he was given access to Saville's archives, Raf spread his artwork across a variety of parkas, leather jackets, sweatshirts, and more. To this day, his hand-painted parkas are arguably the most coveted.
Peter De Potter (2001-present) - A long-time collaborator with Raf Simons and the reason everyone was confused as shit with Kanye West's album art for The Life of Pablo, the Belgian artist is relatively underground with his specific style of unusual collage-imagery. His collaborations with the designer are mainly visual, but he did play significant roles in helping the designer curate the books, The Fourth Sex: Adolescent Extremes and Raf Simons: Redux. Question: do you guys even read books anymore?
colette Meets x COMME des GARÇONS x Vans (2005) - Limited to only 100 pairs worldwide, these slip-on Vans were created for the colette Meets x COMME des GARÇONS store in Japan. One of the most grail items in existence, a brand new pair of these Vans actually popped up (and subsequently sold) on Grailed for $1100USD. There's only two words I can actually use to describe these, HOLY SHIT.
Fred Perry (2008-present) - Fred Perry is undoubtedly one of the most recognized sportswear brands out there with its "preppy tennis player/part-time golfer" aesthetic. Since 2008, Raf Simons has brought just the right amount of flair to the minimalist brand by playing with tailored silhouettes and colour-blocks, producing great quality sportswear for those who don't actually play sports.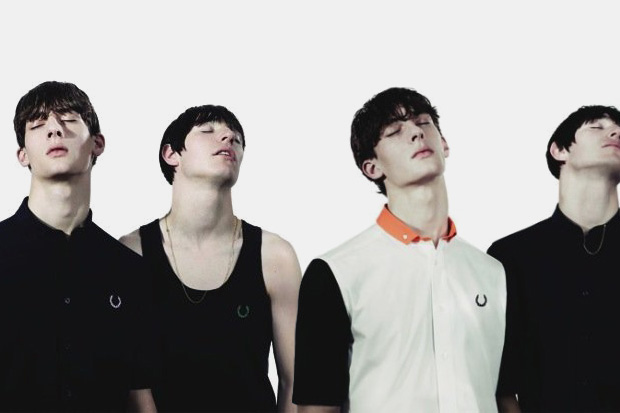 Eastpak (2008, 2009, 2013) - The American-based brand specializing in technical backpacks that were originally produced for the military were redesigned by Raf Simons to become standout bags that would break necks when worn on the streets, and break hearts when peeking at the price tag.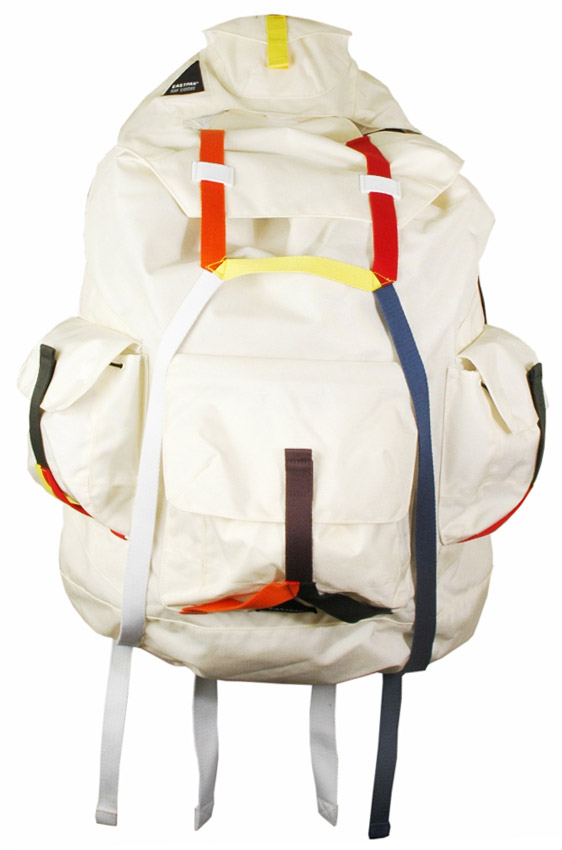 Sterling Ruby (2009, 2014) - The American artist has been long-time friends with the designer, even designing Raf Simons' Tokyo store in 2008. 2009 marked their (technically) first collaboration, with Raf using Ruby's bleached denim for a collection of bleached denim clothing. 2014, however, was when both teamed up for the one-season brand Raf Simons/Sterling Ruby that gave birth to several coveted pieces which showcased the beautiful complexity of Ruby's work intertwined with Raf's personal touches, the value of which has probably decreased since your boy wore a parka for a bit. Meh.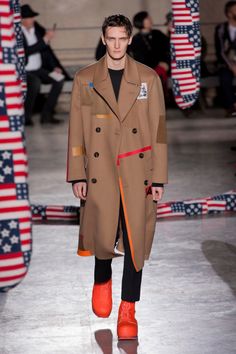 Asics (2009) - The shoe company responsible for soccer mom shoes once worked with the god himself for a set of sneakers that looked like what would be worn by soccer moms 40 years from now as they drive to their child's soccer game, knowing that they'll probably lose, but the neighbour next door has been talking shit so she has the obligation to show up and flex one time.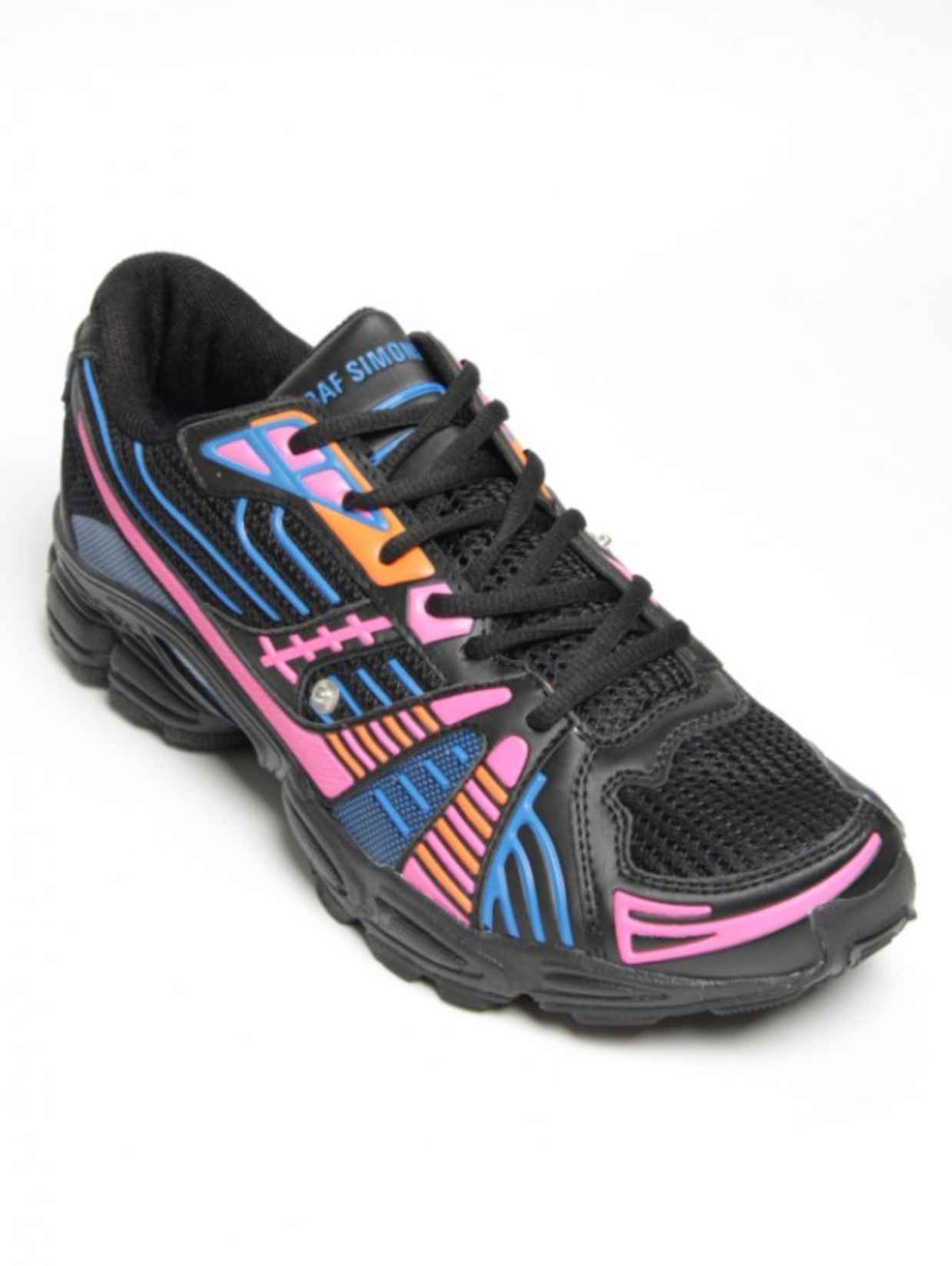 Adidas (2013-present) - Oh boy. This is arguably the reason that there has been such an increase in teenagers and young adults dressing like dads going out to a BBQ picnic with his 4 kids, complete with loose-fitting clothing, straight-cut jeans, and what appear to be orthopedic shoes. The unusual silhouettes and colour schemes make for some of the most flamboyant sneakers on the market, contrasted only with the simplicity of the Raf Stan Smiths with the perforated "R" in place of the three stripes... until you get to the bright and flashy colours that is.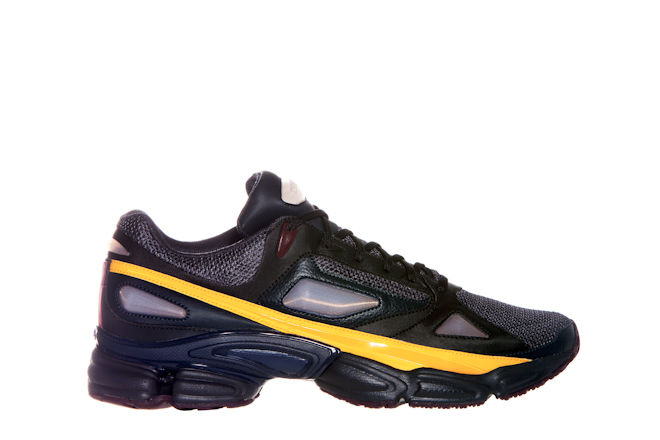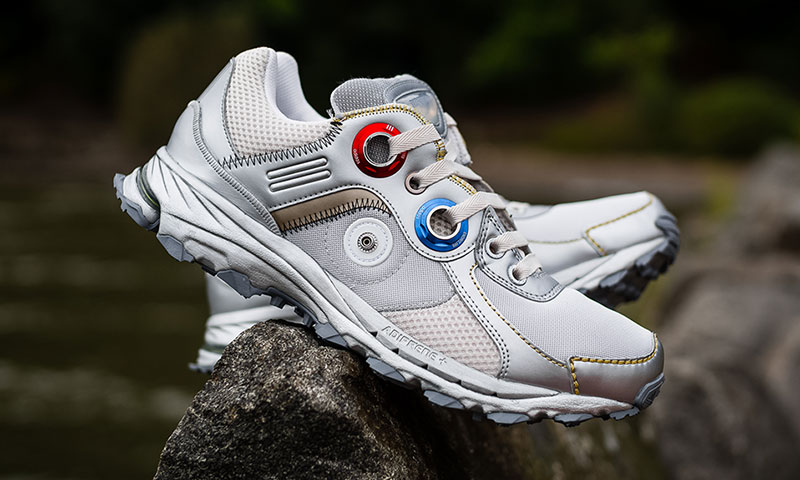 Kvadrat (2014-present) - If you've never heard of Kvadrat before, you might have a difficult time pronouncing their name (k-vah-draht). The Danish textile compnay reached out to Raf Simons back in 2011 and from 2014 onwards, they have continued to produce "meticulously realised designs that bring a sculptural quality and a new tactility to furnishings." So if you were ever looking to update your home with some Raf-designed textile fabrics, consider yourself saved (and probably broke).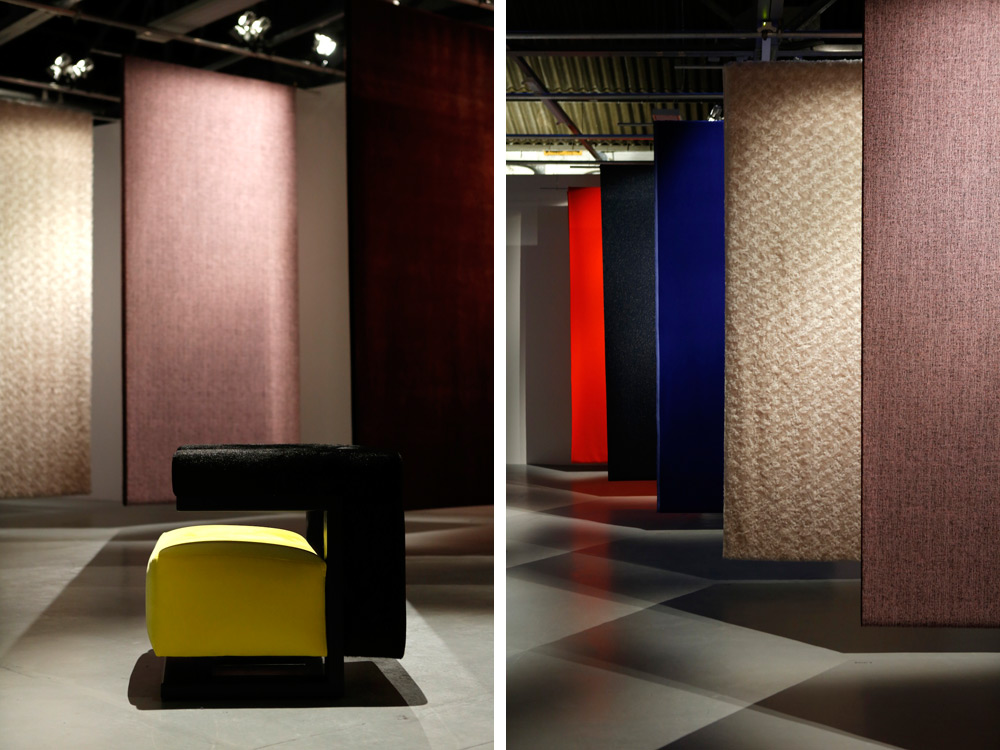 It's incredible to know that despite Raf's prominence in the world of fashion, the current hip-hop scene is what caused not only a resurgence in the interest of Raf Simons' archive collections, but also an overall interest in fashion in general. In case you're still in the dark, fashion-savvy rappers like A$AP Rocky dropping lines such as "Raf Simons, Rick Owens, usually what I'm dressed in," have sparked an interest in the youth to get involved in fashion which has proved both good and bad. I wrote more about the topic of hip-hop and fashion's relationship over on Streetwear Plug in case you're still awake by this point.
You know, for someone who's gotten around quite a bit in the fashion industry and has influenced much of contemporary fashion, Raf Simons has never necessarily been this giant, overbearing figure. Seriously, The Guardian even has an interview with him in which they examine how he's the "nicest man in fashion." He's a well-respected individual who not only involves himself with fashion, but also in basically every facet of art. Huh, maybe this whole "nice" thing might be worth a shot if that's the case, I tend to be an asshole most of the time. Thankfully I live in Canada so Jackson and the rest of the rest of the Fashion Moves Forward team don't have to put up with me. But you guys like me, right? Right?
This wraps up our coverage of the god himself, Raf Simons, responsible for not only dad shoes, but also some of the most fire clothing ever.
'Till next time, y'all!
Information and photographs in this article courtesy of GQ, Business of Fashion, Vogue, The Guardian, Ten Blog, The New York Times, The Fashion Law, Quartz, Dazed Digital, Highsnobiety, Hypebeast, Complex, The Fourth Sex: Adolescent Extremes, Dior and I (documentary), and Raf Simons: Redux. Wow, I'm pooped.
Cover photo shot and edited by Jason Azanza (@nosvj). He won Ariana Grande concert tickets for her Toronto tour stop and even though I'm mad envious of him he deserves some credit.