Vetements Is Making A Major Impact
Vetements, which comprises of Demna Gvasalia, his brother Guram, and five of their most unique and creative friends, was only created 2 years ago and is making major waves in the industry. The whole philosophy of Vetements is to make garments that bring an attitude of coolness and individuality. With that being said, you can take a walk down Soho or even a scroll down your Instagram feed, and spot at least 2 Vetements pieces being sported. The concept of gender-bending is also making a statement since Vetements originally was created for women.
The Vetements look includes exaggerated long sleeves, lettering, oversized garments, denim on the runway, and crazy tall boots. Here are some looks from their collections side by side, inspiring looks on the Fall 2016 Ready-to-Wear runway. (Vetements on left, for all)
1. Oversized Bomber
For Fall 2015 Ready-to-Wear, Vetements showcased a massive bomber. On the right is DKNY Fall 2016 Ready-to-Wear, which features a similar look.
2. Boots As Pants
Spring 2016 Ready-to-Wear was a great season for Vetements. These sky high loose boots, walked the runway mimicking pants, and now a similar take is being seen for Opening Ceremony's Fall 2016 Ready-to-Wear.
3. XL Sleeves
Another look from Vetements Spring 2016 Ready-to-Wear is the Coming Soon hoodie, with super long sleeves, which Demna is known for. This look from Marques Almeida Fall 2016 Ready-to-Wear, is a perfect example of Demna's impact this season.
4. Denim On The Runway
For Spring 2015 Ready-to-Wear Vetements sent baggy denim down the runway. This is sort of unusual to see an everyday item we all wear being modeled during fashion week. This casual item is steadily becoming more normal, and seen in Opening Ceremony's Spring 2016 Ready-to-Wear collection.
5. Gothic Lettering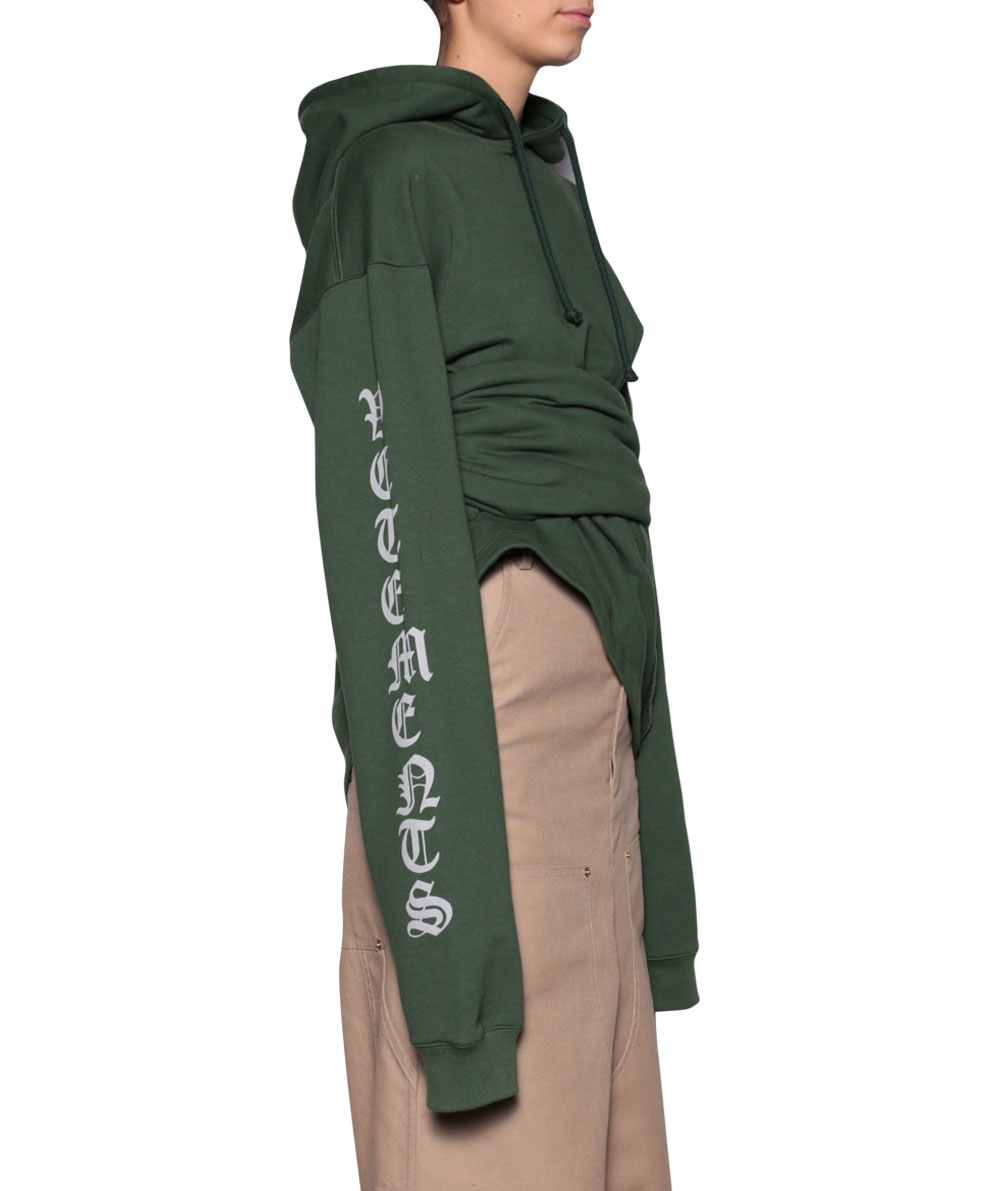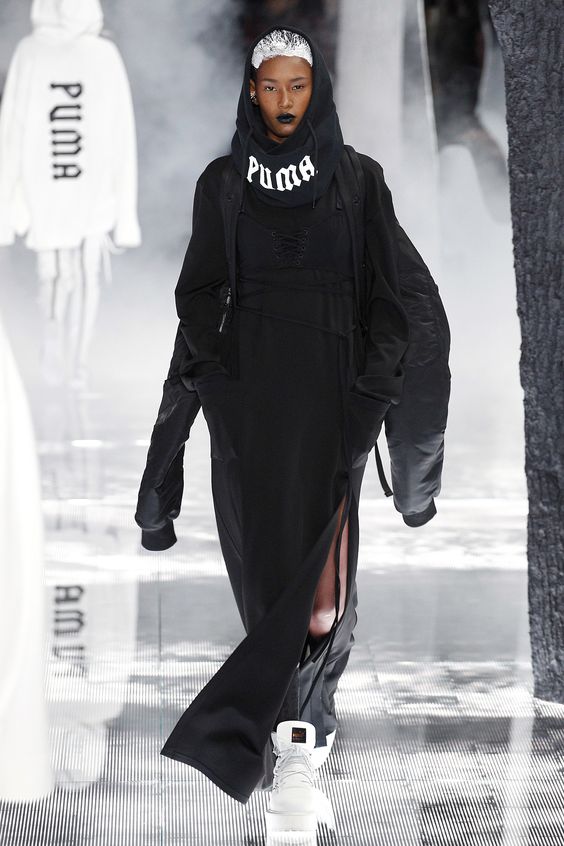 Lettering on clothing is not a new trend but, this gothic font that was seen for Vetements Spring 2016 Ready-to-Wear was also seen again at the Fenty x Puma Fall 2016 Ready-to-Wear show. The Fenty x Puma show also showcased a lot of garments that were similar to Vetements aesthetic.
With all the social media posts and celebrity marketing, it was apprent that we would see variations of Vetements on the runway. Clearly they have been at the top of quite a few inspirations boards for this season.
Final Verdict: Designers need to hop off his wave.
What do you think about it? Let us know on our Instagram @fashionmovesforward